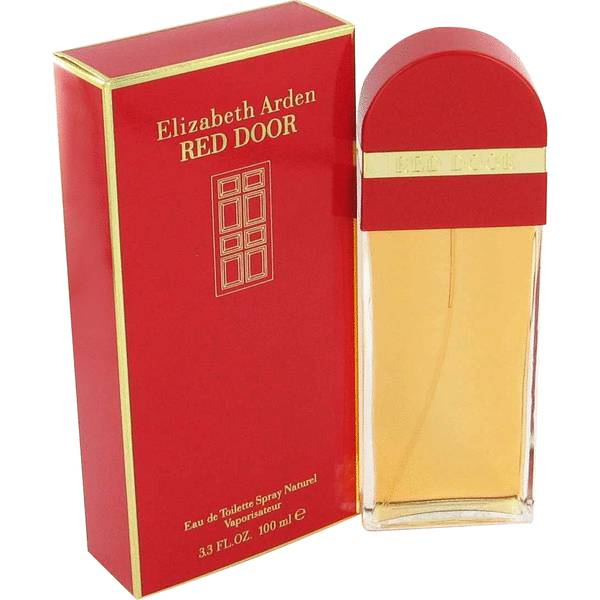 Red Door Perfume
By Elizabeth Arden for Women
Red Door by Elizabeth Arden Perfume. Love is in the air the moment you spray the rich, unique fragrance of Red Door by Elizabeth Arden . With subtle notes of fresh orchid and jasmine blended with the floral tones of wild violet, orange blossom, and lily of the valley, this perfume is a signature scent loved by women of all ages since its inception in 1989.

As a supporter of holistic beauty and a female entrepreneur at a time when female-owned business were few and far between, Elizabeth Arden ... Read More ... Read More opened a series of spas called Red Door. Elizabeth Arden Inc. developed this fragrance as a tribute to not only the late Elizabeth Arden herself but to the history that her, her spas, and her fragrance line represent.

We are thrilled to bring you the timeless Red Door fragrance on Perfume.com, an online shop you already know you can trust for top-quality perfumes at discount prices.

All it takes is a quick application of Red Door perfume and you have the perfect balance of a lingering, full-body fragrance that is never too overpowering for casual events. Whether you're preparing for a romantic evening or an easygoing dinner party with a group of friends, the layered tones in Elizabeth Arden Red Door perfume will have those around you noting the original and perfectly blended fragrances of orange blossoms and the heavenly hints of jasmine as you walk into a room.

At Perfume.com, we bring you only the best-quality perfumes and colognes you've come to love and trust. Our understanding of the importance of a woman's scent makes us proud to make the alluring Elizabeth Arden Red Door fragrance available to you at the best possible prices.

Red Door is available in sizes ranging from 1 ounce to 3.4 ounces, so you're sure to find the Elizabeth Arden Red Door product that meets your needs. Not sure it's for you? Order the .17 oz mini size. We're confident that you'll be drawn in by the unique, memorable layers of this fragrance by the first spritz.

With rare florals and rich deep tones, Red Door perfume is the scent of luxury. As the signature classic scent in the Elizabeth Arden line, it represents glamor and an air of timelessness that gets passed along to all those who wear it.
This product has 49 Out of Stock items |
0.04 oz Vial (sample)

Item #421312

0.85 oz Eau De Parfum Spray (unboxed)

Item #459766

0.85 oz Eau De Toilette Spray (unboxed)

Item #459764

0.33 oz Mini EDT Spray

Item #447165

0.33 oz Mini EDT Roller Ball

Item #541426

0.5 oz Eau De Toilette Spray (unboxed)

Item #449113

0.33 oz Mini EDT Spray (unboxed)

Item #463869

0.33 oz Mini EDP Spray (unboxed)

Item #452697

1.7 oz Eau De Toilette Spray (unboxed)

Item #447460

0.25 oz Gold Travel Mini EDP Spray (unboxed)

Item #502329

0.85 oz Eau De Toilette Spray

Item #401013

1.7 oz Eau De Toilette Spray

Item #401000

1.7 oz Eau De Parfum Spray

Item #400998

3.4 oz Eau De Parfum Spray (25th Anniversary Limited Edition unboxed)

Item #531846

3.3 oz Eau De Parfum Spray (25th Anniversary Limited Edition-Tester)

Item #532803

3.4 oz Eau De Parfum Spray (25th Anniversary Limited Edition)

Item #518143

3.4 oz Shower Gel

Item #447862

6.8 oz Shower Gel

Item #401011

6.8 oz Hydrating Cream Cleanser Tube

Item #401012

3.3 oz Body Lotion

Item #447861

5.3 oz Dusting Powder (unboxed)

Item #526670

5.3 oz Dusting Powder

Item #400995

Gift Set - 1.7 oz Eau De Toilette Spray + 3.3 oz Body Cream + .23 oz Touch-on Parfum

Item #441762

Gift Set - 1.7 oz Eau De Toilette Spray + 1 oz Body Powder + .17 oz Parfum Mini + 3 x .88 oz Bath Soaps

Item #401007

Gift Set - .85 oz Eau De Toilette Spray + 1.7 oz Body Lotion + 1.7 oz Shower Gel

Item #401002

Gift Set - .85 oz Eau De Toilette Spray +.17 oz Mini Parfum + 3.3 oz Body Lotion + 3.3 oz Shower Gel

Item #446957

Gift Set - .85 oz Eau De Toilette Spray + .17 oz Mini Parfum + 3.3 oz Body Lotion + 1 oz Body Powder

Item #401006

Gift Set - 1.7 oz Eau De Toilette Spray + .17 oz Mini Parfum + 3.3 oz Body Lotion + 3.3 oz Hydrating Cream Cleanser

Item #401005

Gift Set - .85 oz Eau De Toilette Spray + 1.7 oz Body Lotion + .17 oz Parfum

Item #401003

Gift Set - 1.7 oz Eau De Toilette Spray + .17 oz Mini Parfum + 3.3 oz Body Lotion

Item #401010

Gift Set - 1.7 oz Eau De Toilette Spray + 3.3 oz Body Lotion + 3.3 oz Shower Gel

Item #443530

0.25 oz Gold Travel Mini EDP Spray + Free Earrings and Free Brooch in Gift Box

Item #499806

Gift Set - 1.7 oz Eau De Toilette Spray + .17 oz Parfum + 3.3 oz Body Lotion + 3.3 oz Shower Gel

Item #435683

Gift Set - 1.7 oz Eau De Toilette Spray + 3.3 oz Body Lotion + 3.3 oz Hydrating Cream Cleanser

Item #443398

Gift Set - 1.7 oz Eau De Toilette Spray + .33 oz Eau De Toilette Spray + 3.3 oz Body Lotion + 3.3 oz Hydrating Cream Cleanser

Item #401001

Gift Set - 3.4 oz Eau De Toilette Spray + 6.8 oz Body Lotion

Item #464905

Gift Set - 1.7 oz Eau De Toilette Spray + 3.5 oz Soap + 1.7 oz Body Lotion Tube + 1.7 oz Hydrating Cream Body Cleanser

Item #401008

Gift Set - .85 oz Eau De Toilette Spray + .17oz Mini EDP + 1.7 oz Body Lotion + 1.7oz Shower Gel

Item #462256

Gift Set - 3.3 oz Eau De Toilette Spray + 3.3 oz Body Cream + 3.3 oz Shower Gel

Item #502612

Gift Set - 3.3 oz Eau De Toilette Spray +.33 oz Eau De Toilette Spray + 6.8 oz Body Lotion + 2.6 oz Body Powder

Item #401004

Gift Set - 3.3 oz Eau De Toilette Spray + .33 Eau De Toilette Spray + 3.3 oz Body Lotion + 3.3 oz Shower Gel

Item #435686

Gift Set - 3.3 oz Eau De Toilette Spray + .33 oz Eau De Toilette Spray + 3.3 oz Body Lotion + 3.3 oz Hydrating Cream Cleanser

Item #401014

Gift Set - 3.3 oz Eau De Toilette Spray + .17 oz Mini EDP + 3.4 oz Body Lotion + 3.4 oz Shower Gel

Item #456998

Gift Set - 3.4 oz Eau De Toilette Spray + 5 oz Body Cream + 2.6 oz Body Powder + .33 oz Mini EDT

Item #500330
About Elizabeth Arden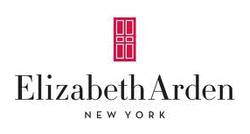 Canadian born Elizabeth Arden was a nurse with the dream of building a cosmetic empire. Mixing potions and lotions in her kitchen in hopes of discovering beauty cream perfection she journey to New York in 1908 at age 30 to see her dream through. She opened a beauty salon on Fifth Avenue, painted the door red to distinguish her business and started to sell her wares. She soon outgrew her one location and began to make her products available for... Read more about Elizabeth Arden
More Elizabeth Arden fragrances
for Women:
5th Avenue
,
Sunflowers
,
Green Tea
,
White Tea
,
Pretty
,
more
for Men:
Daytona 500
,
Sandalwood
,
See all Elizabeth Arden products