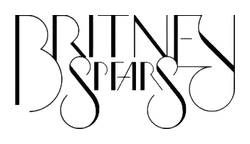 Britney Spears Perfume
Born in 1981, American pop performer Britney Spears is known for her string of early studio albums, music videos, and list of Grammy Award-winning songs . The artist's popularity and success as a singer extends to her other endeavors, including her line of Britney Spears perfumes. Fans of the pop music artist will be happy to find that Perfume.com carries a selection of her popular lines of perfume. Britney Spears fragrances at Perfume.com are available at bargain prices so that our customers ... Read More ... Read More can smell as amazing as a pop star without spending the fortune of one.

Spears first ventured into the fragrance business in 2004 in association with the cosmetic and fragrance company Elizabeth Arden. Her first perfume, named Curious, was widely popular, earning $100 million in five weeks, and is considered one of the best-selling perfumes to date. Over a five-year period, the singer created six fragrances, and Spears has stated that each of her fragrances and the tag lines associated with them represent a particular time in her life. The fragrances and tag lines are:

• Curious: "Do You Dare?" (2004)
• Fantasy: "Everybody Has One" (2005)
• In Control Curious: "Are You?" (2006)
• Midnight Fantasy: "Magic Begins at Midnight" (2006)
• Believe: "The Greatest Freedom Is to Believe in Yourself" (2007)
• Hidden Fantasy: "What Do You Have to Hide?" (2009)

Whether one is buying a gift for a friend, family member, or oneself, Perfume.com is the right place to purchase fragrances by Britney Spears. Longtime fans of the singer are likely familiar with the singer's fragrances and will love finding a low price on their favorite perfume. Britney Spears perfume isn't just for her fans, though. Even people who don't keep up with the artist's latest tunes can appreciate the variety of fragrances that the Britney Spears perfume collection offers. Our customers will be pleased at just how easy it is to find their favorite Britney Spears fragrance or fragrances listed on our site.

Perfume.com is the place to shop for discount prices on perfume by Britney Spears. As one of the leading online retailers of perfumes and colognes, we make it easy for our customers to find and purchase quality designer scents. We also want to make the ordering process as simple as possible. That means customers may contact us via our toll-free number if they have any questions about a Britney Spears fragrance or about our site in general.
Women's Britney Spears
21 Fragrances