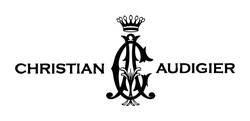 Christian Audigier Perfume and Christian Audigier Cologne
Born in 1958 in the south of France, Christian Audigier is a fashion designer and entrepreneur who has become known for his keen marketing abilities . Audigier left school at age 14 to work full time at a fashion boutique where his merchandising and marketing plan significantly boosted store sales and caught the attention of MacKeen jeans, who hired him at age 15 as a denim designer where he learned the trade.

A move to Los Angeles in 2000 led to a partnership with Von Dutch, where he used his ... Read More ... Read More marketing skills to popularize the brand to celebrity level. Product placement with those followed by the media and paparazzi made for cheap advertising and he continued to use tactics like this to increase brand awareness. In 2004 Audigier created the Ed Hardy brand using the work of the legendary tattoo artist. T-shirts, hoodies, and caps were their first offerings but quickly expanded to other products such as denim, knits, bags, shoes and fragrances and again, celebrity following made Ed Hardy the next "must have" brand.