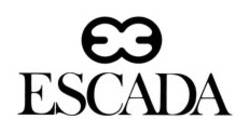 Escada Perfume and Escada Cologne
Launched by husband and wife team Margaretha and Wolfgang Ley in 1976, Escada has since become a premier international luxury brand on the global stage with a 400-store retail network worldwide . Wife Margaretha, a Swedish and Parisian model of the 1960s, and husband Wolfgang, a tailor and fashion designer, created their high-priced line and tailored it "for the working woman with a certain amount of money."

Expanding upon their offerings to a demanding clientele, a perfume and fragrance ... Read More ... Read More business was created in 1990, followed by Escada Beaute, a beauty product line. Despite the untimely death of Margaretha Ley in 1992, Escada has been able to remain a resilient and respected force in the fragrance industry, with Escada fragrances showcasing additional winning perfumes for women and colognes for men that continue to appease a loyal audience.

The Escada brand of fragrances represents modern elegance, cool glamor, and unstated sensuality, with Escade perfumes and colognes capturing chic and metropolitan allure. Like their fashion line, their fragrances are of outstanding quality and are created with exceptional attention to detail. Escada perfumes and colognes include enduring classics as well as pioneering and ever-popular annual limited summer editions that are the foundations of their fragrance house.

When you shop for the right Escada perfume, you'll discover that the brand has many offerings available. Some of their winning fragrances are Acte 2 (passionate and original), Into the Blue (sparkling yet refined), Lily Chic (fresh and cheerful), and Magnetism (attractive and seductive). When selecting Escada cologne for men, there is Moon Sparkle, which is mysterious and unexpected, and Sun Heat, which has a vibrant and colorful scent. Whatever your preference, you will find the right Escada fragrance when you shop here at Perfume.com. We are an online retailer of inexpensively priced and discount perfumes and more. When you visit and buy a product from our site, you can rest assured that the Escada perfume or cologne that you've purchased is a 100 percent genuine product. You can also purchase without worry, as any Escada cologne or other product that you buy from us comes with a satisfaction guarantee.
Women's Escada
49 Fragrances