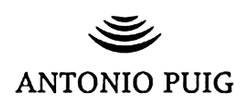 Antonio Puig Perfume and Antonio Puig Cologne
Founded in 1914 by Spanish art aristocrat Antonio Puig, his namesake company, which is still 100% family owned, concentrates on the production of beauty and perfumery products . From the start, cosmetics and fragrances were the lifeblood of this company—Puig marketed the first lipstick made in Spain in 1922 and the icon fragrance Aqua Lavenda, an elegant unisex scent perfect for evening wear, was introduced in 1940. Beginning in the early 1960s the house of Puig began to look towards the future ... Read More ... Read More by building perfumery and cosmetic laboratories to further their place in the market.

Paco Rabanne was among the first to turn to Puig to help create a personal line of fragrances and other followed such as Carolina Herrera, Antonio Banderas, Nina Ricci, Comme des Garcons, Prada, Valentino and songstress Shakira. In time Puig was able to solidify its reputation of being a brand builder specializing in the translating of celebrity images into successful scents and the company is recognized worldwide as a leader in the fragrance industry.

In the business of scent branding for others, Puig has not entirely lost its roots and has introduced the occasional scent under its own name. In addition to Aqua Lavenda, Puig has launched the men`s colognes Aqua Quorum, a fresh and sensual marine scent; Aqua Brava, a refined woodsy fragrance inspired by the Mediterranean; Quorum, a dry woody based cologne; and Quorum Silver, a bright and spicy citrus scent. Women's perfumes include Thais, a fresh water floral fragrance and the popular Mng Cut.

Women's Antonio Puig
2 Fragrances