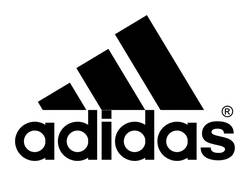 Adidas Perfume and Adidas Cologne
Realizing a void in the high performance athletic shoes market, Adolf Dassler began producing them in the backroom of his mother's laundry business in Herzogenaurach Germany in 1925 . The quality, styling and reputation of the Dassler shoe quickly gained momentum and saw its first appearance in the Olympics and gold metal athlete in 1928. The Olympics of 1936 was another milestone as Adolf and his brother Rudolf were able to persuade American athlete, Jesse Owens, to wear their shoes—he was to ... Read More ... Read More go on and win four gold metals. This improved the reputation of the shoe as a brand worthy of champions and the company saw athletes around the world requesting a pair of Dasslers.

Though the brothers had a falling out after World War II and Rudolf formed rival Puma, Adolf registered Adidas in 1949 and the brand was born. Track and field, European football, tennis, golf and boxing are just some of the types of shoes Adidas has come to manufacture with athletic apparel being introduced in 1960 and athletic equipment in 1963. Adidas became a corporation in 1989 and over the years expanded through acquisitions and sell offs—most notably Reebok, Taylor Made and Rockport. Adidas fragrances entered the market in 1985 and have achieved particular success with its sporty themed scents—Adidas Deep Energy and Adidas Ice Dive both colognes for men and Adidas Free Emotion and Adidas Natural Vitality, perfumes for women. Like everything Adidas, these fragrances appeal to the athlete in us all.
Women's Adidas
20 Fragrances
Men's Adidas
31 Fragrances