✕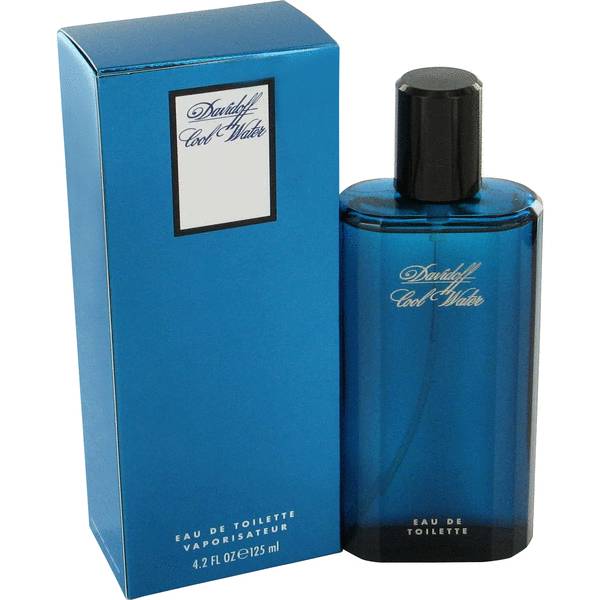 Cool Water Cologne
By Davidoff for Men
Cool Water by Davidoff Cologne. Splash on a bit of refreshment with Davidoff Cool Water for men . Launched in 1988 by the design house of Davidoff, this popular fragrance sports crisp, green notes of sea water, mint, lavender, and coriander for a perfectly balanced scent you can wear anywhere. Cool Water cologne is a versatile, manly scent that can be worn by all different types of men on any occasion. For fans of Davidoff, Cool Water is the perfect signature fragrance. Whether you're busy at ... Read More ... Read More work or painting the town until the wee hours of the morning, Cool Water perfume is the perfect well-rounded scent for you.

Ordering Cool Water Cologne

In business since 1995, Perfume.com has been a leading provider of cologne and perfume for thousands of customers all over the world. We offer an extensive selection of popular discount designer fragrances, like Davidoff Cool Water. We also offer many discontinued and hard-to-find scents in our shop: Just give our customer service team a call if you can't find what you're looking for online. Designer fragrances sport many knockoffs, but all of our scents are guaranteed to be 100% authentic. We never sell reproductions or imitations. We also never share your information with third parties, so you can feel confident when placing your order with us.

At Perfume.com, we want to make sure you're completely satisfied with your order of Cool Water cologne. That's why we offer a 30-day money-back guarantee and free returns. Our customers can also enjoy free shipping over $59! Our returns are simple: Just contact us for a return shipping label and drop the package in the mail, and we'll take care of the rest. To make the ordering process as convenient as possible, we offer three options for placing your order: online, by phone, or by mail. With thousands of fragrances available in our catalog, including Cool Water, Davidoff fans are sure to find the perfect scent for them. Our customer service team is available from 7 a.m. to 4 p.m. Eastern time, so give them a call at 1-800-645-9251 if you need any help when placing your order.
2.5 oz After Shave Balm Tube

Item #451935

In Stock, Ships within 14 hours

ADD TO CART

2.5 oz Deodorant Spray (Glass)

Item #402079

In Stock & Ready to Ship!

ADD TO CART
Gift Set - 4.2 oz Eau De Toilette Spray + 2.5 oz After Shave Balm + 2.5 oz Shower Gel

Item #446248

In Stock, Ships within 14 hours

Price with coupon

$ 35.64 + Free Shipping

In Stock

ADD TO CART

Free Shipping

ADD TO CART
This product has 49 Out of Stock items |
0.04 oz Vial (sample)

Item #420443

0.17 oz Mini EDT

Item #402071

0.1 oz Mini EDT

Item #402064

1.35 oz Eau De Toilette Spray (unboxed)

Item #449184

2.5 oz Eau De Toilette

Item #402078

5.4 oz Body Spray

Item #458093

4.2 oz Eau De Toilette Spray (unboxed)

Item #457754

2.5 oz Eau De Toilette Spray (unboxed)

Item #453458

6.7 oz Eau De Toilette Spray (unboxed)

Item #502806

2.5 oz Body Lotion

Item #459944

2.5 oz Shower Gel

Item #431801

0.7 oz Travel Size Daily Conditioning Shampoo

Item #402084

2.5 oz After Shave Balm Glass Bottle (unboxed)

Item #402081

6.7 oz Shower Gel

Item #402067

6.7 oz Shower Gel (unboxed)

Item #451741

2.5 oz After Shave (unboxed)

Item #448165

2.5 oz Deodorant Stick

Item #402069

2.5 oz After Shave

Item #402080

6.8 oz Body Lotion

Item #434847

4.2 oz After Shave

Item #402068

Gift Set - 1.4 oz Eau De Toilette Spray +1.7 oz After Shave Balm+ 1.7 oz Shower Gel

Item #464726

Gift Set - 2.5 oz Eau De Toilette Spray + 2.5 oz Deodorant Stick + Keychain

Item #447371

Gift Set - 1.4 oz Eau De Toilette Spray + 2.5 oz Deodorant Stick

Item #402082

Gift Set - 2.5 oz Eau De Toilette Spray + 2.5 oz Shower Gel

Item #402070

Gift Set - 1.4 oz Eau De Toilette Spray + 2.5 oz After Shave Balm

Item #464720

Gift Set - 2.5 oz Eau De Toilette Spray + 2.5 oz After Shave Balm + 2.5 oz Shower Gel

Item #446247

Gift Set - 2.5 oz Eau De Toilette Spray + 2.5 oz After Shave Balm + 2.5 oz Shower Gel + 2.5 oz After Shave Splash

Item #481278

Gift Set - 2.5 oz Eau De Toilette Spray + 2.5 oz After Shave Balm + 2.5 oz Shower Gel +.63 oz Deodorant Stick +.17 oz Mini EDT in Bag

Item #462609

Gift Set - 4.2 oz Eau De Toilette Spray + 2.5 oz After Shave Splash

Item #461515

Gift Set - 2.5 oz Eau De Toilette Spray + 1.7 oz After Shave Balm + 1.7 oz Shower Gel

Item #454201

Gift Set - 4.2 oz Eau De Toilette Spray + 2.5 oz After Shave Balm + 2.5 oz Shower Gel + 2.4 oz Deodorant Stick

Item #454204

Gift Set - 4.2 oz Eau De Toilette Spray + 2.5 oz After Shave Balm + 2.5 oz Shower Gel + 2.4 oz Deodorant Stick + 5 oz Cooling Body Spray

Item #458099

Gift Set - 4.2 oz Eau De Toilette Spray + Free Gifts 1.7 oz Shower Gel + .5 oz Min EDT Spray

Item #462714

Gift Set - 4.2 oz Eau De Toilette Spray + 2.5 oz After Shave Balm + 2.5 oz Shower Gel + 2.4 oz Deodorant Stick + .17 oz Mini EDT

Item #464969

Gift Set - 4.2 oz Eau De Toilette Spray + 2.4 oz Deodorant Stick + 1.7 oz After Shave Balm + 1.7 oz Shower Gel + .5 oz Mini EDT

Item #503406

Gift Set - 4.2 oz Eau De Toilette Spray + 2.5 oz After Shave Balm + 2.4 oz Deodorant Stick + 2.5 oz Shower Gel + Free Watch

Item #431333

Gift Set - 4.2 oz Eau De Toilette Spray + 2.5 oz After Shave Balm + 6.8 oz Shower Gel +2.3 oz Deodorant Stick +.16 oz Mini EDT

Item #447372
About Davidoff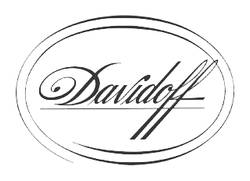 As a man who made the enjoyment of life a philosophy, Zino Davidoff believed in enriching the world with beauty and elegance. The son of an immigrant tobacco merchant in Geneva Switzerland, Davidoff journeyed to Latin America at 18 in 1924 to learn the tobacco trade. Returning to Geneva and taking over the family business in the early 1930s, Davidoff saw his family's shop thrive in the haven Switzerland had become for the wealthy in World War... Read more about Davidoff
More Davidoff fragrances
for Women:
Cool Water
,
Echo
,
Cool Water Sea Rose Caribbean Summer
,
Davidoff Agar Blend
,
Cool Water Sea Rose
,
more
for Men:
Zino Davidoff
,
Silver Shadow
,
Hot Water
,
Echo
,
The Game
,
more
See all Davidoff products