Perfume.com Customer Support Center
Fragrant Flowers, The Rose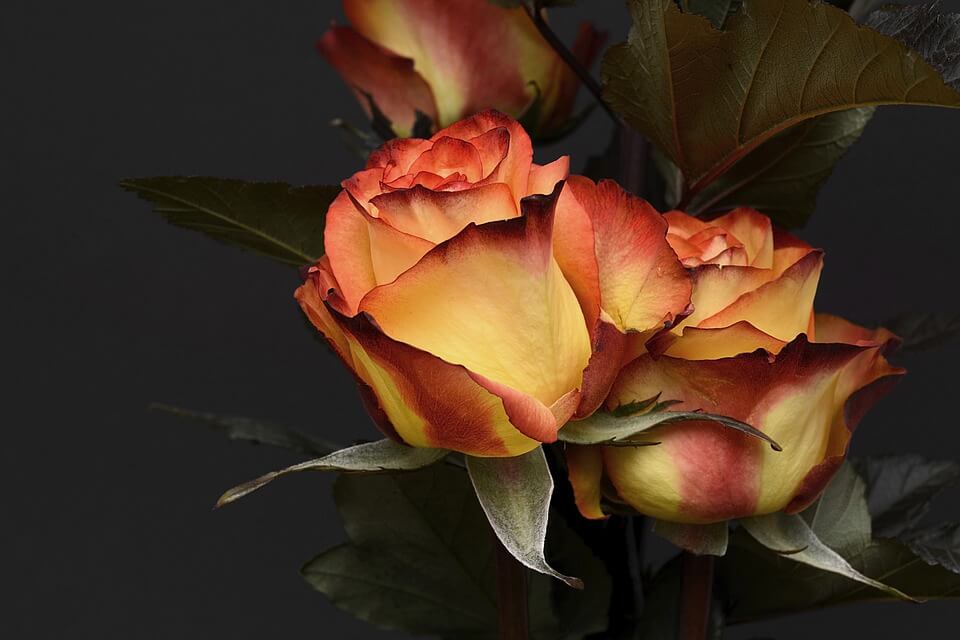 Photo by: https://pixabay.com/photos/rose-flower-petal-floral-noble-3063284/
With 150 different naturally occurring rose species, roses can thrive in many growing environments. Rose species often have unique growing requirements, so gardeners must provide care according to the specific type of rose.
History of Roses
The first roses in history originated in Assyria and Babylonia. Romans grew roses for medicinal purposes during the Roman Empire, and they were also used for decor and for their smell. People in China began growing roses about 5,000 years ago. It took many centuries before Chinese roses arrived in Europe, and this was instrumental in the breeding and cultivation of roses. At this time, rose breeders began crossing different rose varieties to create new types of roses.
Most of the roses grown today have ancestry that traces back to Chinese roses.
The oldest rose still living today grows in Hildesheim Cathedral in Germany, and it is more than 1,000 years old.
Types of Roses
Roses are separated into three different groups depending on how they grow. These groups include modern bush roses, climbing roses, and shrub roses, which are much like bush roses but tend to be larger and thornier. These groups subdivide further into classes. Each species and variety of rose has a different degree of hardiness, disease resistance, and fragrance.
Bush roses reach heights of between two and six feet, with some miniature varieties only reaching heights of six to 24 inches.
Bush roses bloom continuously through the growing season and become dormant over the winter.
Climbing roses grow with long canes that may be up to 20 feet in length.
Climbing roses prefer to grow with the support of a trellis or fence.
Ever-blooming climbing roses bloom strongly in the spring, less energetically during the summer, and more heavily again in the fall.
Other climbing rose varieties may just bloom once or twice per season.
Rose Care
The first step in rose care is choosing a rose variety that is hardy for your location. Roses need a soil pH between 5.5 and 6.5 and adequate drainage for the best growth, and they also need full sun.
Water roses deeply at the base of the plant, providing one inch of water each week.
Fertilize roses in the spring after pruning, in mid-summer, and again in late summer using fertilizer designed for roses.
Prune to encourage new growth and flowering. Always remove old or diseased growth and any crossed stems.
Prune in the early spring, leaving at least three buds on every cane. Cut at a slant using clean, sharp pruning shears.
Winterize after roses go dormant in the fall, but do not prune.
Fragile roses need a base of soil to be mounded up about 12 inches, adding mulch over the top of the soil. Add leaves and straw for more protection.
Facts About Roses
Roses have long been a symbol of love and devotion. Roses were also used to communicate different messages during the Victorian Era. A red rose said, "I love you." A yellow rose stood for jealousy.
Roses have been used for medicines and in cooking.
Rose petals and rose hips are common ingredients in teas and jams. Candied rose petals may be used to decorate cakes or added to salads.
Care of Cut Roses
Enjoying cut roses requires ongoing care to keep them fresh. When purchasing roses, always choose firm blooms that are not completely open. If you cut roses from your own garden, cut them in the morning before they bloom fully.
Cut stems at a 45-degree angle under running water. Remove all leaves that will be under the surface of the water.
Add floral preservative to cool water in the vase, and place cut roses into the water immediately. Keep roses well-hydrated.
Place the vase out of sun and drafts.
Change the vase water every other day, adding new preservative to the fresh water each time.
Additional Resources