Perfume.com Customer Support Center
Growing Fragrant Herbs | Fragrances and Perfumes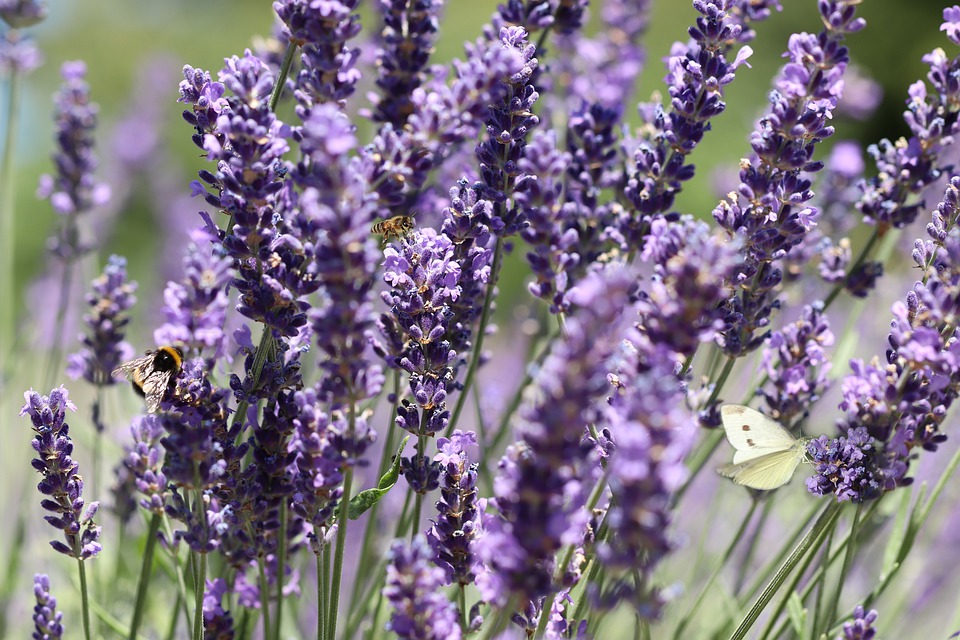 https://pixabay.com/photos/lavender-flowers-purple-bloom-4348354/
Growing Fragrant Herbs
Cultivating a fragrant herb garden can be an enjoyable activity, and it can also provide many benefits. Some people grow herbs in a plot in their yard, but you can also place herbs along a walkway or in containers. With a little effort, soon, your herbs can perfume the air and be put to use in the kitchen.
Benefits of Having an Herb Garden
Growing fragrant herbs can have many benefits, whether you choose to cook with what you grow or enjoy your herbs in other ways.
Growing fresh herbs saves money, since you won't need to buy them for your recipes.
The fragrance of some herbs can be used for aromatherapy.
Tending to your garden can be a relaxing hobby.
Where Should You Grow Your Garden?
When choosing where to plant your herbs, keep in mind how you want to enjoy them. It's often a good idea to plant fragrant herbs near your home, so they can perfume the air inside when the breeze blows. If you're planning on cooking with your herbs, it's also a good idea to plant them near or even inside the kitchen, so they'll be handy when you need them. An herb garden can take many different forms, either indoors or outdoors.
Plant a container garden if you're short on space: This option is great for a patio or balcony, and you can also place your pots on a kitchen windowsill.
A traditional garden bed provides plenty of room to grow many different types of herbs.
Opt to create raised garden beds if your existing soil isn't great for growing herbs. Build your frames on top of the ground, then fill them with a growth medium such as potting mix or topsoil.
What Can You Grow?
If you are going to grow your herbs outdoors, check the USDA Plant Hardiness Zone Map for your zone: What will grow well in south Florida might not survive in Alaska or the Midwest. Also, look at the spot where you want to grow your herbs to see how much sun it gets and how good the drainage is. These factors will also influence which plants you can grow.
Popular Herbs to Grow for Cooking
Some of the most commonly used herbs in cooking are also easy to grow at home. Good choices for a kitchen garden include:
Thyme
Mint
Basil
Sage
Rosemary
Parsley
Dill
Oregano
Chives
Herbs to Grow for Aromatherapy
Some herbs with a strong fragrance can also be used for aromatherapy, the practice of using scents to improve a person's mental or physical well-being. A few common plants used in aromatherapy that you can grow at home include:
Chamomile
Lavender
Lemongrass
Mint
Rosemary
Thyme
Herbs That Repel Pests
While you might enjoy the smell of fresh herbs, some of them are abhorrent to mosquitoes, ticks, and other pests. To keep these bugs at bay, try planting:
Basil
Lavender
Lemongrass
Mint
Rosemary
Sage
Additional Resources