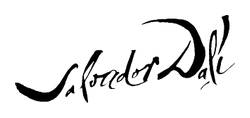 Salvador Dali Perfume and Salvador Dali Cologne
As one of the true artistic geniuses of the twentieth century whose work encompasses various mediums, Spanish Surrealist Salvador Dali (1904 - 1989) was naturally interested in all forms of artistic expression . During his lifetime he mastered several forms of art including film, sculpture and photography and collaborated with artists from various areas of the community. He held shows throughout the world and it was at one such show in Paris that he met his future wife and muse Gala Eluard.

It ... Read More ... Read More was due mainly to Gala that Salvador found himself drawn to perfumery as she was a serious perfumista with a large collection. Dali's famous quote, "Of the five senses, the sense of smell is incontestably the one that best conveys a sense of immortality", idealizes the essence of perfumery and it was with this mindset in which he partnered with French perfume house Cofinluxe to create fragrances bearing his name.

The women's perfume, Salvador Dali, was launched in 1983 and was housed in a bottle inspired by one of Dali's famous works. It was intended to be a limited edition, however, was such a success that it was expanded to the world market in 1985. The men's companion cologne was introduced in 1987 and other notable perfumes and colognes followed such as Dalifor, Laguna, Dalissime, Dalistyle, Eau de Dali, Ruby Lips and the Purple Lips and Little Kiss series. Men's colognes include Agua Verde, Dali, Laguna and Black Sun. All Salvador Dali fragrance packages are inspired by his work.
Women's Salvador Dali
38 Fragrances