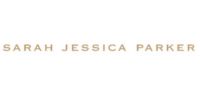 Sarah Jessica Parker Perfume
Sarah Jessica Parker is most popular for her role as Carrie Bradshaw on the popular HBO television turned movie series, Sex and the City for which she won numerous awards . In addition to her accomplishments on television and the big screen, Parker is also known for her work on the stage where she first got her start. Though she was destined from an early age for show business, she has been able to use her celebrity to further other pursuits. In 2007 Parker licensed her name for an apparel line ... Read More ... Read More which was sold exclusively at Steve & Barry's stores throughout the US. Bitten was a collection of high quality yet affordable sportswear for women with every piece of the line priced at $19.98 or less aiming to provide all women with affordable luxury. Fragrances became her next project and in becoming a perfumer Parker fulfilled a dream she has had since childhood.

With her mother's favourite perfume, Estée Lauder's White Linen, as her inadvertent inspiration and fuelled by her fascination of the relationship between emotions and memories, Parker's intent was to create timeless fragrances that were both feminine and memorable. Among her most popular perfumes is the Covet series which is meant to be ultra feminine immensely seductive and her SJP NYC series, bright and sparkly scents as optimistic and vibrant as her most famous character. Other popular Sarah Jessica Parker perfumes include the very chic Lovely, the blissful Endless, the warm and romantic Twilight and the fresh and clean Dawn.