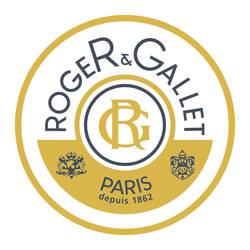 Roger & Gallet Perfume and Roger & Gallet Cologne
Merchant Charles Armand Roger and banker Charles Martial Gallet founded the French perfume company, Roger & Gallet, in 1862 when they purchased the family fragrance business of Jean Marie Farina . Farina's great grand uncle, Johann Maria Farina, distilled a very notable fragrance of which Jean Marie Farina had been selling since 1806. After winning the rights to use the former owner's name, Roger & Gallet re-launched Johann Maria Farina's creation under the Farina banner but as a product of ... Read More ... Read More Roger & Gallet. Old clients remained loyal to the Farina name while new clients discovered Roger & Gallet.

In the 1700s Johann Maria Farina created a very special concoction on which the Farina family based their fragrance business. Roger & Gallet re-released this unisex scent but under the name of Jean Marie Farina Extra Vieille which is still available today. Other Roger & Gallet fragrances for men and women include Lavande Royale released in 1899, Bois d'Orange and Cedrat. Popular perfumes for women include Bambou and Rose while Roger & Gallet's Open is a notable cologne for men.

Women's Roger & Gallet
16 Fragrances