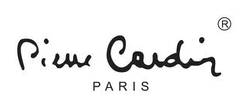 Pierre Cardin Perfume and Pierre Cardin Cologne
Fascinated by costume design from an early age, Italian born French designer Pierre Cardin started his career in 1936 at age 14 as a clothier's apprentice, learning the basics of fashion design . Arriving in Paris in 1945 Cardin quickly found positions working in various houses, including that of Christian Dior, before founding his own in 1950. Cardin's first collection was shown in 1953 and was followed by his first women's boutique in 1954 and men's boutique in 1957. With ready to wear was ... Read More ... Read More becoming increasingly popular, Cardin jumped on this trend and created his first collection for women in 1959 and men in 1961.

His futuristic and forward thinking designs always kept him one step ahead of others and made him an iconic favorite worldwide. With numerous awards and accolades to his name, Cardin's work has moved beyond fashion to include furniture, interior design, automobile interior design as well as jewelry. Maxim's of Paris became one of his endeavors and under his ownership, the restaurant has expanded to include eateries around the world as well as a line of gourmet foods.

In conjunction with Coty Inc., Cardin began to offer fragrances under his name in 1972. The very traditional Pierre Cardin was his first offering and was followed by others such as the woodsy Black, the fun Bleu Marine, the spicy Pierre Cardin Revelation, the oriental woodsy Pierre Cardin Revelation Energy and the popular Centaure series. His women's perfumes include the floral fruity Pierre Cardin pour Femme.
Women's Pierre Cardin
5 Fragrances
Men's Pierre Cardin
13 Fragrances