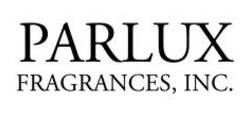 Parlux Perfume and Parlux Cologne
Experience of over 30 years in the fashion world has resulted in Animale becoming a world-wide operating clothing company . Professional management, paired with outstanding customer support, has propelled Animale to the forefront of successful fashion companies. With everything from design to manufacture being closely supervised in one building plus cost effective production facilities in Asia and a global distribution network, paired with the uncompromising support of our customers, Animale is ... Read More ... Read More set on a growth-path which is unrivalled in this industry.

Animale is proud to be a truly international company and this is reflected in our management team, comprising seasoned professionals from many nations, including France, Italy, Brazil, Germany, China, the Philippines and Indonesia.

Men's Parlux
4 Fragrances