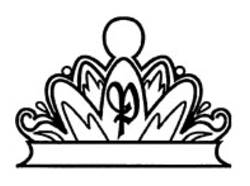 Paris Hilton Perfume and Paris Hilton Cologne
Born into the Hilton hotel dynasty in 1981, Paris Hilton was destined for a life of luxury: Fame was just a by-product . As a former model turned socialite, turned television personality, turned businesswoman, Hilton has been able to parlay her media fame into a successful fashion, accessories, and fragrance line. In 2004, riding on the success of her reality television show, The Simple Life, Hilton took her first steps toward establishing her own business identity. She managed to successfully ... Read More ... Read More venture into the business world by launching a lifestyle brand, helped to design a collection of purses, and created a jewelry collection picked up for sale online.

Her perfume launch came next on her path toward becoming a successful businesswoman. Her venture into the fragrance industry may come as little surprise for some, as Paris Hilton is definitely not the first celebrity to launch her own brand of perfumes and colognes. Although other celebrities have also ventured into the fragrance market, unlike with the fragrances in the Paris Hilton perfume collection, once the initial hype fades, those often-mediocre celebrity scents are left to compete with the ever-popular and classic perfumes such as Chanel No. 5. But when a well-formulated scent is marketed well and set at the right price to sell, it can easily become a top-selling perfume. Paris Hilton and her success in the industry stand as proof of the success that can be accomplished.

Her first self-titled perfume, Paris Hilton, came in 2004 and was only set to be a small release. High demand led to a wider distribution, and her manufacturer and marketer, Parlux Fragrances Inc., saw their sales increase by 47%. This increase in sales occurred predominantly due to the sale of the perfume, and the cologne, also entitled Paris Hilton, came soon after. Since the introduction of the first Paris Hilton cologne and perfume, a series of both men's and women's fragrances have been launched annually. Some of the more popular Paris Hilton perfumes include the sophisticated Just Me, the mystical Siren, and Heir and Heiress.

Paris Hilton fragrances make a wonderful gift for yourself or for a friend. At Perfume.com, customers who shop our website will find that we carry Paris Hilton perfumes at discount prices. For ease of shopping, our customers are able to browse the Paris Hilton cologne products or the fragrances for women simply by scrolling down and either clicking "To Men's Page" or "To Women's Page." Once you've found the desired scent or scents, simply save them to your basket or check out. It's that simple. Why not take a look around and purchase your favorite scent by Paris Hilton today?
Women's Paris Hilton
19 Fragrances
Men's Paris Hilton
4 Fragrances