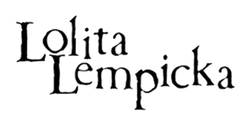 Lolita Lempicka Perfume and Lolita Lempicka Cologne
Lempicka draws her inspiration from a variety of people and things such as designer Coco Chanel, artists Picasso and Matisse, children's fairy tales as well as popular fashion and has become known for her fluid style which blends femininity and sophistication with just the right amounts of fantasy and sensuality .

In 1997 Lempicka launched her first fragrance, with her house becoming more famous now for its perfumes than fashions. Her signature scent, Lolita Lempicka for women, is a licorice ... Read More ... Read More based perfume with oriental and woody notes on a bed of green ivy. Its glass blown bottle with its gold tones and intricate designs is reminiscent of the enchanted world of the fairy tale. Other popular Lempicka perfumes in vessels that are equally breathtaking include the fresh and citrusy Eau de Desir, the floral fruity Forbidden Flower, the intense Midnight Perfume, the happy and chic Si Lolita as well as the fresh and woodsy Lolita Lempicka cologne for men.

Women's Lolita Lempicka
22 Fragrances