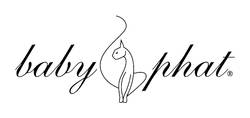 Kimora Lee Simmons Perfume
Being taller than her peers and of mixed ancestry—Korean-Japanese and African-American, made Kimora Lee Simmons a target of school yard bullies until the modeling classes of which her mother enrolled her in to boost her self-confidence at age 11 led to a contract with Chanel in Paris at age 13 . As the face of Chanel and the muse of Karl Lagerfeld, Simmons closed Lagerfeld's haute couture show in 1989 at age 14. Everything that was physically awkward and strange before was more than perfect now. ... Read More ... Read More

After her modeling career Simmons served as the creative director at urban fashion line Baby Phat, where she moved up to become creative director and president in 2007. Simmons left Baby Phat in 2011 and became the new creative director and president of JustFabulous, a personalized shopping website. Her couture line KLS launched in fall 2007.

Baby Phat is the brand name that licensed Kimora Lee Simmons' fragrances. Baby Phat Goddess for was introduced in 2005 and is a mix of floral and spice. Housed in a pink vessel with a removable faux diamond ring around its neck, the gem shaped bottle was inspired by her love for jewelry. Golden Goddess came next and is a sparkling Asian floral fragrance presented in the same fashion as Goddess but golden in tones. Other Kimora Lee Simmons fragrances include the seductive Fabulosity, the alluring Seductive Goddess, the clean and citrusy Dare Me and the musky Luv Me.
Women's Kimora Lee Simmons
6 Fragrances