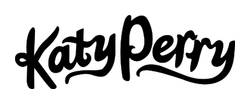 Katy Perry Perfume
Born in 1984, American singer, songwriter and actress Katy Perry grew up in her parent's ministry partaking in gospel music . During her first year of high school Perry began her musical career and released an album that failed to chart. A recorded second album was never released and it was not until 2008 that Perry found success with her third, but first, mainstream album which produced three Billboard Hot 100 top ten songs. In 2010 Perry released her third studio album which topped the ... Read More ... Read More Billboard 200 chart and gave her five number one singles.

Riding on the success of her latest album and understanding the power of celebrity, Perry choose to release her first fragrance in 2010. In conjunction with Gigantic Parfums, Perry released Purr in homage to her love for cats. Actively involved with the development of the perfume, Perry insists the perfume is the essence of Katy Perry in a bottle. Housed in a purple cat shaped vessel, Purr is a fruity scent rising out of a floral bouquet based on a creamy musky base. For the first nine weeks of its release, Katy Perry's Purr was a top selling fragrance.

Given the success of her first fragrance, a second perfume was released by Katy Perry in 2011. The sister scent of Purr, Meow is sweeter with more floral notes but still rests on a musky base. Again like Purr, Meow is presented in a cat shaped bottle but this time in opaque, pale pink.