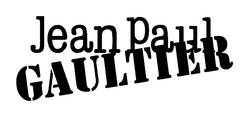 Jean Paul Gaultier Perfume and Jean Paul Gaultier Cologne
Born in 1952 in France, Jean Paul Gaultier has managed to make a name for himself in fashion without any formal training . Sending sketches to various couture stylists Gaultier managed to get in the door at Pierre Cardin as an assistant in 1970. Setting up his own label in 1976, Gaultier's edgier side came to light taking his inspiration more from the London street scene than Parisian couture.

Technically brilliant, Gaultier used his talent to parody the fashion establishment thereby redefining ... Read More ... Read More many fashion conventions. In the 1980s he recreated underwear as outerwear with the corset look and attempted to make skirts mainstream for men. His creations for those in the entertainment business were well received making him shine even brighter in popular culture. Interestingly enough his couture collections remained very formal though they were not without touches of his street influence.

Gaultier's first women's perfume, Classique, was introduced in 1993. It was meant to be reminiscent of his childhood yet a representation of his current life—fairylike and distant but still modern couture. The peach coloured perfume was housed in a Gaultier corset while the bottle was packaged in a silver tin—like something found on the street of any urban centre. His first men's cologne and one of the best sellers at Perfume.com, Le Mâle, followed in 1995 and was housed in a manner only Gaultier could imagine. Other popular perfumes include Fragile, Jean Paul Gaultier Classique X and his yearly Summer Fragrance offers. Men's colognes include Fleur du Male and Le Male Terrible among others.

Women's Jean Paul Gaultier
21 Fragrances
Men's Jean Paul Gaultier
16 Fragrances