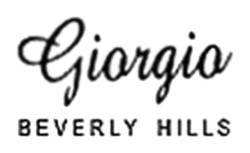 Giorgio Beverly Hills Perfume and Giorgio Beverly Hills Cologne
From 1961 to 2001 the Giorgio Beverly Hills boutique was an eclectic locale with a club-like atmosphere, usual décor, reading room, billiards room and full bar . The creator of West Coast Style, Fred Hayman, made Giorgio Beverly Hills on Rodeo Drive the must-visit shopping destination and the store, the place to see and be seen if one was a celebrity. Renown for their ambience, large selection of all things chic and parties which welcomed new designers and brands to their store, Giorgio Beverly ... Read More ... Read More Hills achieved unprecedented success and was fully within its element when the likes of Gucci and Tiffany came to join it on Rodeo Drive years later. The first Giorgio Beverly Hills fragrance was launched in 1981 with the fanfare of a major perfume launch. This self titled independent boutique women's perfume was housed in a tall bottle completed by a gold top and packaged in a box that bore the sunny yellow and white stripes like that of the store's awnings. The intense floral fragrance found a following in the over-the-top era of the 1980s and was one of the first scents to be marketed by scent strips via direct mail.

The perfume was sold in 1987 and the boutique subsequently changed its name to Fred Hayman Beverly Hills. Other women's perfumes were produced under the Giorgio Beverly Hills label such as G, Red, So You as well as the 90210 and Giorgio series. Men's colognes include Giorgio, Ocean Dream, Red, Wings and Beverly Hills Polo Club.
Men's Giorgio Beverly Hills
3 Fragrances