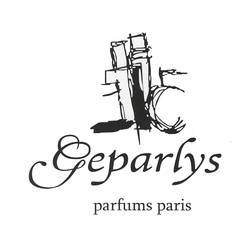 Geparlys Perfume and Geparlys Cologne
Geparly is a French manufacturer and distributor of perfume and fragrances headquartered in Paris . In addition to producing scents under their own name Geparly also produces and distributes for Estelle Vendome, Johan b, Karen Low, Vivianne Vendelle, Estelle Ewen and John Williams.

Perfume.com is the perfect place to find Geparly perfumes and colognes. Black Invincible is an understated cologne that is reasonable priced and pleasing to the senses. Perfect for any occasion this fragrance is on ... Read More ... Read More the lighter side and should be worn on clothing as well as the skin for optimal affect.

World Extension is a distinct fragrance with a lingering yet not over powering scent. Housed in a bottle reminiscent of a flint lighter this sweet candy citrus cocktail mellows to reveal a warm woodsy base. Better suited for environments where the user wants to stand out and be noticed.

Other popular Geparlys colognes include Invincible and World Extension End-off.
Women's Geparlys
3 Fragrances
Men's Geparlys
3 Fragrances