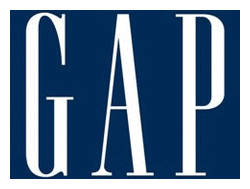 Gap Perfume and Gap Cologne
The Gap, Inc . is an American clothing retailer founded in 1969 by Donald and Doris Fisher and is based in San Francisco. Capitalizing on the counter culture of the late 1960s and early 1970s the store originally sold Levi's and other items that appealed to the youth market and did not begin to offer their private label clothing until 1974.

In collaboration with Inter Parfums, Inc, a manufacturer and distributor of prestige perfumes and cosmetics in the United States, Gap produced their first ... Read More ... Read More fragrances in 1994 which consisted of four unisex scents—Grass, Earth, Day and Heaven. In addition to body products, the company has continued to produce unisex fragrances such as Gap Individuals the Original and Gap Individuals the Natural as well as women's perfumes such as Gap Go, Gap So Pink and Gap Dream More and colognes for men like G and Gap Spiked.

Women's Gap
22 Fragrances