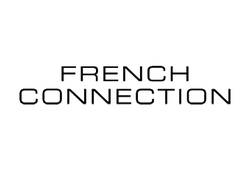 French Connection Perfume and French Connection Cologne
Founded in 1972 French Connection is a global retailer and wholesaler of fashion clothing and accessories based in the United Kingdom . It sells ladies' and menswear through their network of stores in the United Kingdom, United States and Canada, in franchised stores in other areas of the world such as Australia, Hong Kong and India, as well as in concessions within various department stores.

The brand gained fame in the 2000s through the use of the "FCUK" acronym derived from the company name ... Read More ... Read More and geographical location of its founding, which raised its profile considerably. Though the branding campaign has been highly successful it has not been without controversy. Legal battles have been fought over the rights to the often regarded, purposely tasteless and obnoxious acronym, leading to the requirement of French Connection to submit any poster campaigns for approval to the United Kingdom's Advertising Standards Authority prior to their release. The shock value and effect of the controversial acronym/logo eventually lost its shine and French Connection has greatly decreased use of it since the mid 2000s.

In the midst of the controversy French Connection took the opportunity to launch their first fragrances—perfume and cologne companion scents. FCUK for women is a very modern and provocative scent with a rich floral bouquet and sparkling citrus notes while FCUK for men is a fragrant combination of aromatic herbs on a strong oriental base. Other popular FCUK perfume and cologne companion scents include FCUK 3, FCUK Friction, FCUK Connect and FCUK Summer.
Women's French Connection
14 Fragrances
Men's French Connection
15 Fragrances