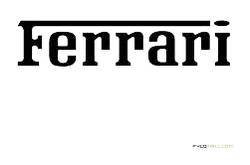 Ferrari Perfume and Ferrari Cologne
Scuderia Ferrari or Team Ferrari was founded in 1929 by Enzo Ferrari as a sponsor of motorsport events where he prepared drivers to race Alfa Romeo cars until he was hired by them to head their motor racing department . Leaving Alfa Romeo in the late 1930s Ferrari was prohibited to race or design cars under his name for fours years, however, he did debut his first car in 1940 under the name of Auto-Avio Costruzioni, a company he formed to supply car parts. The first Ferrari car debuted in 1947 ... Read More ... Read More yet it was reluctantly built and sold only to fund Scuderia Ferrari.

1999 was the launch of Ferrari`s first men`s cologne, Ferrari Black. A second scent , Ferrari No. 1, again a men`s cologne was released in 2001. Other fragrances followed such as Ferrari Black Shine, Ferrari Extreme, Ferrari Red and Ferrari Uomo among others. While a car built by Ferrari is out of reach for most people, owning a bottle of the brand`s cologne is attainable by most and is most definitely something from the luxury brand of which one can call their owe.

Women's Ferrari
2 Fragrances
Men's Ferrari
37 Fragrances