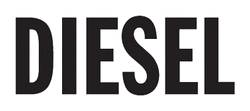 Diesel Perfume and Diesel Cologne
Tired of the slavish trends of the fashion industry while yearning for a modern, dynamic look where couture would mix with comfort along the up-to-date styles of today, Renzo Rosso founded Diesel in 1978 with the goal of making it a leader—a company that would take chances to carve out a niche for itself in the clothing industry . He surrounded himself with creative open-minded people and gave them stylistic freedom in hopes that they could, and would work independently from what they saw among ... Read More ... Read More the masses to create something uniquely Diesel. From the beginning, Renzo Rosso believed in presenting the world with one product and in one language—a borderless macro culture, and took the best that each country had to offer to made it Diesel—marketing was learnt from the US, creativity from Italy and systems from Germany. Rosso build a solid and vast production and distribution platform that stretched across all five continents but was managed centrally and under strict guidelines.

In keeping with its trend-setting youthful image, Diesel clothing, footwear, bags, underwear, eyewear, jewelry and watches are durable, fun and fashionable while their fragrances are vibrant and youthful. Diesel's first fragrance, a unisex scent known simply as Diesel, was launched in 1996 while Fuel for Life, another perfume and cologne offering was launched 2007. Other duo women's perfume and men's cologne sets include the refined Diesel Zero Plus, the casual Diesel Fuel for Life Denim and the fun Diesel Green.
Men's Diesel
17 Fragrances