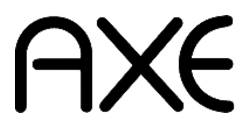 Axe Cologne
Faberge Perfumes for Women and Faberge Colognes for Men

The House of Faberge was originally a jewelry business founded in 1842 by Gustav Faberge in St . Petersburg, Russia but it was the work of his son, Peter Carl, which gave the family name a prominent place in history. The work of Faberge for the Pan-Russian Exhibition in Moscow in 1882 caught the attention of Czar Alexander III who appointed him Court Supplier in 1885. The creation of the first Imperial Easter Egg began shortly thereafter ... Read More ... Read More with 54 eventually being created.

The company was nationalised in 1918 and it was not until 1924 that the sons of Peter Carl reappeared in Paris and opened Faberge et Cie to sell the type of exquisite jewelry their father had made famous. It continued to operate until 2001. Faberge et Cie sold the rights to the Faberge name in 1937 and through a succession of sales, the name was eventually used to market fragrances. In early 2007 the brand name was sold to Faberge Limited who immediately announced its intention to re-establish Faberge as an exclusive luxury brand.

Among the most popular of fragrances ever released by Faberge is Brut. This cologne for men was first launched in 1964 and is a blend of spices, lavender and amber topped with citrus and wood. Another popular scent is Babe, a women's perfume which was launched in 1977. Composed of 118 essences, Babe is a complicated yet lively scent that is as charming as it is energetic. Other popular Faberge fragrances include Brut Revolution and Mcgregor, both colognes for men.