The 12 Best Nautica Colognes 2022
Few colognes bring to life the spirit of the ocean quite like Nautica. This American brand is heavily influenced by the marine world and offers a range of fresh, invigorating scents inspired by the sea and the sailing lifestyle. 
If you're someone who ideally spends every weekend on a boat — or you're shopping for a man who does — you'll quickly become a big fan of Nautica's unique blends. The best part? Not only does this brand lean towards the underrated end of the spectrum, but it's also a more budget-friendly option. Not sure where to start? Read on for all the best Nautica colognes for him.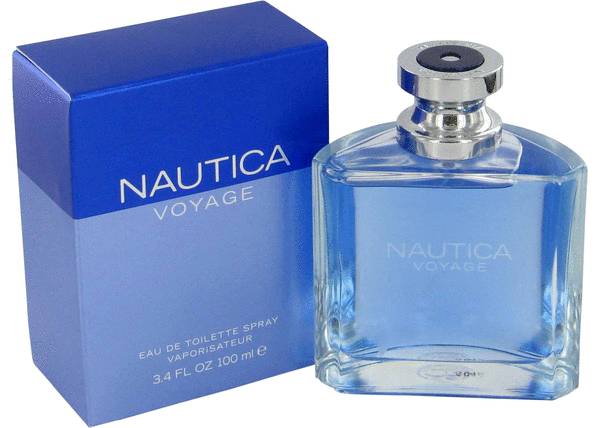 Nautica Voyage is a scent of undiscovered lands and new adventures — of waking up to the sound of the sails and the gentle lapping of water all around. It's designed for the carefree man who wouldn't think twice before diving off the side of the boat — a man who trusts in nature. Voyage is a delicious blend of the land and the sea, fusing together green and fruity accords of green apple, mimosa, and oak moss with a woody base. 
This is one of the best Nautica colognes for the man who favors life's simple pleasures, like a wander through a forest or a joyous view of expansive ocean all around. Its impressive sillage and projection will make your point for at least six hours and can even last all day. It's freedom and relaxation blurred with a splash of seawater. Buy it for the man who spends as much time as possible outdoors.
Similar to: Cool Water by Davidoff Cologne, Chrome by Azzaro Cologne, Versace Eros by Versace Cologne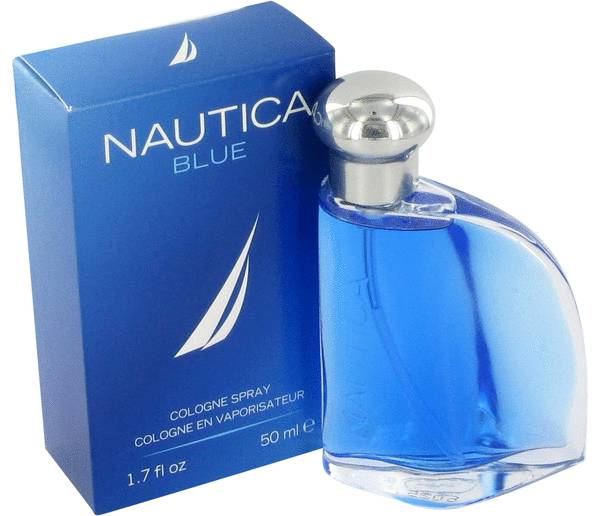 Nautica Blue projects like a calming wave rushing over you, pushing you along like the gentle ebb and flow of a river. It's relaxing and neural, a scent designed for the easygoing man who wants a lighthearted addition to his look without demanding too much attention. This woody cologne comes with subtle, fruity undercurrents of pineapple, bergamot, and peach. It's a scent of wandering through the woods on a sunny day under the apple trees. 
Blue is undoubtedly one of the best Nautica fragrances on a budget, offering moderate longevity making it ideal for longer days away from the house. With its lighthearted core, it's a low profile scent that smells delicious on application but won't get under the noses of everyone around you.
Similar to: Eternity by Calvin Klein Cologne, Joop Cologne by Joop!, Versace Man Cologne by Versace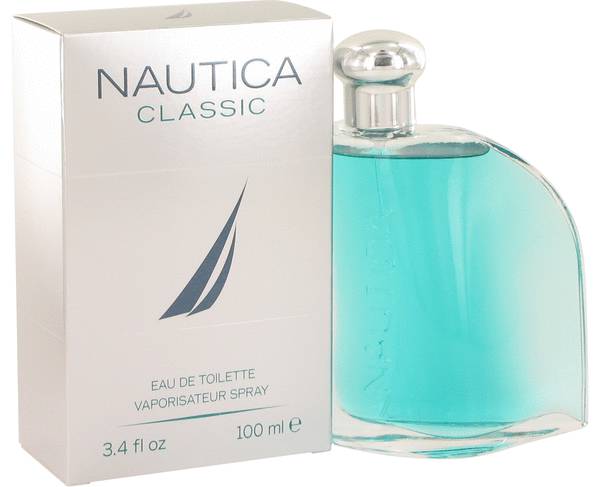 Nautica Classic is a quintessential masculine scent — an essential for every man and especially for those looking for a new signature scent who haven't really decided which direction to go in yet. Classic is just as much of a staple as its name suggests, a citric, aromatic blend with hints of woodiness and a fresh appeal that's universally pleasing. 
There's a fair-to-reasonable chance you've smelt Classic before, even if you didn't recognize it by name. This popular cologne was first released in 1992 and has been a favorite for many men ever since. Sandalwood, cedar, musk, and patchouli offer a warm, familiar base that sit on the skin hours after applying. It's one of the best Nautica colognes for wearing to the office.
Similar to: Curve Cologne by Liz Claiborne, Ck One by Calvin Klein, Pino Silvestre Cologne by Pino Silvestre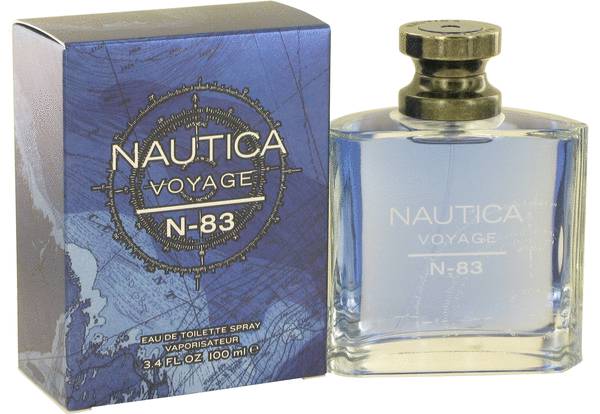 If your ideal weekend is spent at sea, sailing around the Mediterranean, or surfing the waves with skilful prowess, Nautica Voyage N-83 is the cologne for you. This oceanic, salty scent brings to life the excitement and cleansing nature of the water. After a quick application post-shaving, you'll almost feel the salt in your hair and the sunshine on your back. 
Voyage N-83 is one of the latest colognes released under the Nautica brand and was designed for the modern man who loves an adventure. While it's mostly an aquatic scent, it offers aromatic top notes of spicy mint, lavender, and cardamom. The overall effect is a multi-layered, complex cologne that delivers a story in a scent. 
Wear it on those early morning wanders down to your favorite surf break through tall trees and dewy grass.
Similar to: Paco Rabanne Cologne by Paco Rabanne, Tommy Hilfiger Cologne by Tommy Hilfiger, Aramis Cologne by Aramis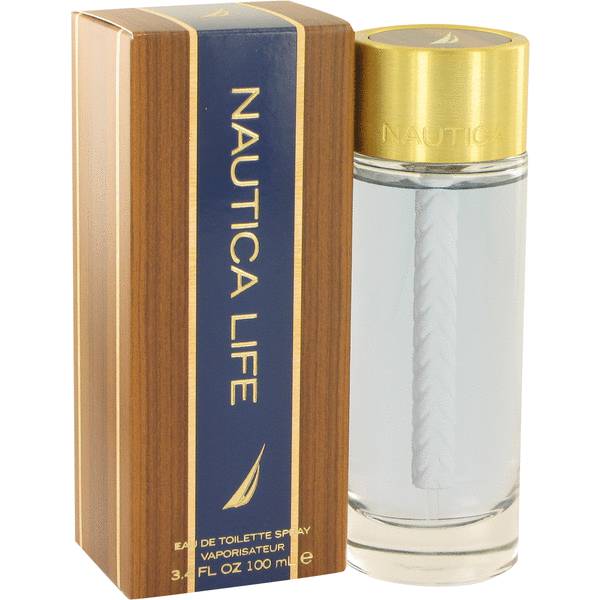 Nautica Life is a popular, solid scent that's fresh, clean, and sophisticated. Most suitable for office wear, Life is the final touch before you head out the door, briefcase in hand, after a cleansing shower and pulling on your smartest suit. 
This budget-friendly bottle smells far more expensive than anticipated and adds a premium, smart edge to your look that demands respect without a question. It's the scent of delivering a presentation without a single moment of hesitation, or effortlessly walking away with an even more impressive deal in hand. 
Whether you're that man already or wish to emulate him, Life is the secret weapon that brings that personality to life. Green, spicy notes combine with aromatic spices in a scent that your competitors will do their best to identify long after the final handshake. It's one of the best Nautica colognes for high-pressure events.
Similar to: Stetson Cologne by Coty, Tabac Cologne by Maurer & Wirt, Passion Cologne by Elizabeth Taylor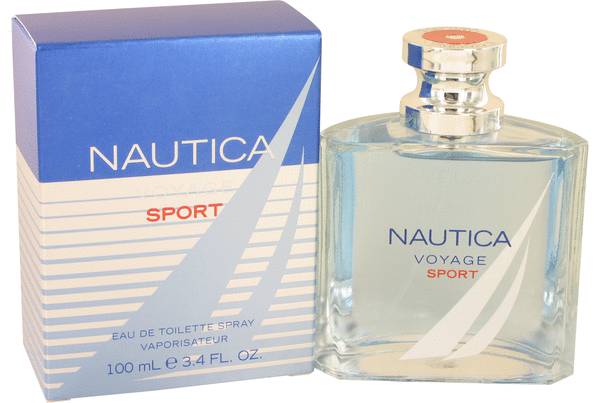 Nautica Voyage Sport is a scent designed for men on the move. It's a cologne best paired with luxury cars or fast motorbikes, racing toward the horizon with everything around appearing just as a blur. This fast-paced scent is simultaneously exciting and enthusiastic. It's a stimulating combination of aromatic, marine, and green notes that you'll enjoy just as much at your final destination as you will before you set off, foot impatiently hovering over the pedal.
Voyage Sport is one of the best Nautica fragrances to wear during the summer months, and comes to life a little more with movement. Spend some time wearing it in the sunshine and you'll notice a heavier, seriously masculine blend of green apple and fresh peppers in the air. While it's not an overwhelming scent, it will spur you on to reach new limits.
Similar to: Jovan Musk Cologne by Jovan, Pierre Cardin Cologne by Pierre Cardin, Royal Copenhagen by Royal Copenhagen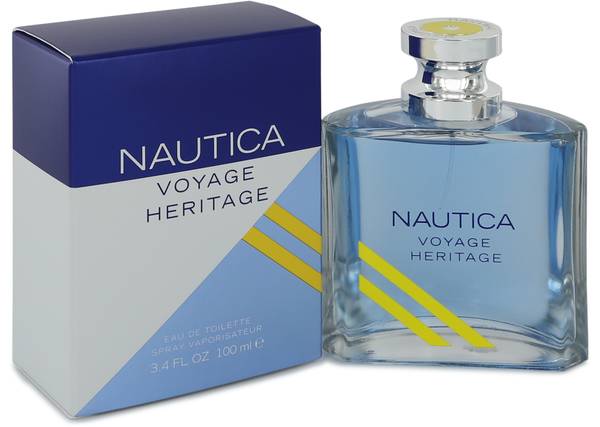 Nautica Voyage Heritage helps to elevate you rather than re-define you. It's a fresh, clean, easy-to-wear scent that accentuates all of your most easy going qualities without replacing them with something artificial. It's not hard to see why Voyage Heritage is such a popular cologne. This aromatic, woody blend is suitably balanced without being overbearing. It's a brilliant day-to-day scent for the office or casual events. 
It's also among the best Nautica colognes for men who can't leave the house feeling put together without some kind of scent, but don't always fancy pulling out the same, heavy colognes. The best part? This niche brand definitely leans towards the more accessibly priced end of the spectrum — but you'd never guess that from smelling it.
Similar to: Sex Appeal Cologne by Jovan, Agua Brava by Antonio Puig, Photo Cologne by Karl Lagerfeld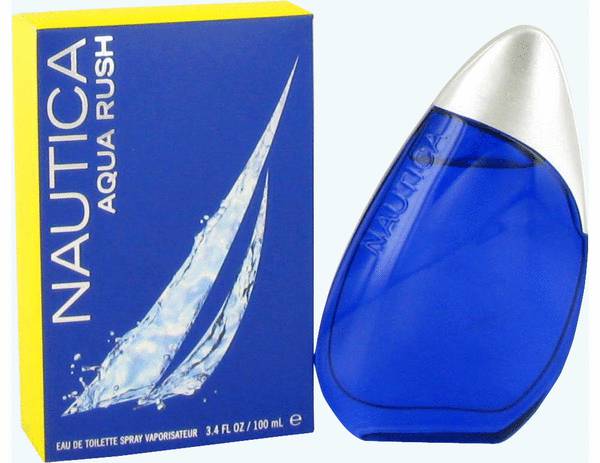 Nautica Aqua Rush is one of the most cleansing colognes out there. It's the scent of standing under a dizzying hot shower and stepping outside into cooling air — refreshing and clarifying all at once. This light cologne makes good use of unusual notes like sea water, teak wood, and yuzu to bring together a different feel from the usual Nautica cologne. 
Aqua Rush was created to represent the feeling of floating along the waves and the scent of salty water, making it one of the best Nautica fragrances for men who'd happily spend every weekend surfing, fishing, or gearing up for a dip in the ocean. 
If your ideal morning would be spent in the water, Aqua Rush is the cologne for you. Spicy notes of coriander and calming musk round it off with a dash of extra complexity.
Similar to: Jade East Cologne by Regency Cosmetics, Acqua Di Selva Cologne by Visconte Di Modrone, British Sterling by Dana
While many Nautica colognes are fresh and cool, Nautica Regatta is a journey into hotter climates, pulling into the harbor of a warm, Mediterranean town and feeling the hot sand under your toes as you step off the boat. It's a scent of easy enjoyment, of wandering through new destinations and sipping on an ice cold beer.
Regatta is a chilled out cologne blending Mandarin orange, bergamot, and cardamom into an intoxicatingly delicious scent. Most suited to the classy man who spends his time daydreaming of and booking exotic vacations, it's a summer fragrance that ticks all the boxes while making memories along the way. This is one of the best Nautica colognes for when you need to fly under the radar.
Similar to: Royall Muske Cologne by Royall Fragrances, Monsieur Musk by Dana, Forever Jade Cologne by Regency Cosmetics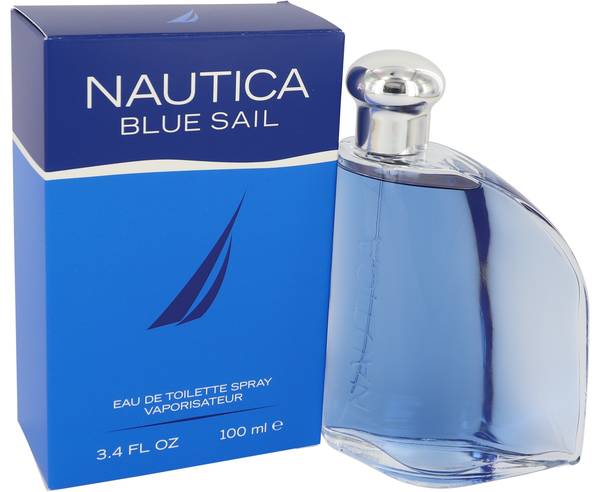 Contrary to its name, Nautica Blue Sail is far more of a green scent than a blue one. This crisp, zingy cologne is perfect for any man who's a little tired of the classic "blue" cologne and would prefer something with a little extra personality. But while it's a refreshingly fruity scent, Blue Sail is still heavily masculine. 
This scent is versatile enough to take you from the gym to the office and also works well with an extra top-up before you head off to after work drinks. It's not overpowering though. You'll appreciate it most on a personal level, with the occasional dash of freshly cut apple and subtle, woody amber. It's the perfect scent to go with a classic white t-shirt, faded blue jeans, and comfy sneakers.
Similar to: Royall Lyme Cologne by Royall Fragrances, Agua Brava Azul Cologne by Antonio Puig, Aspen Cologne by Coty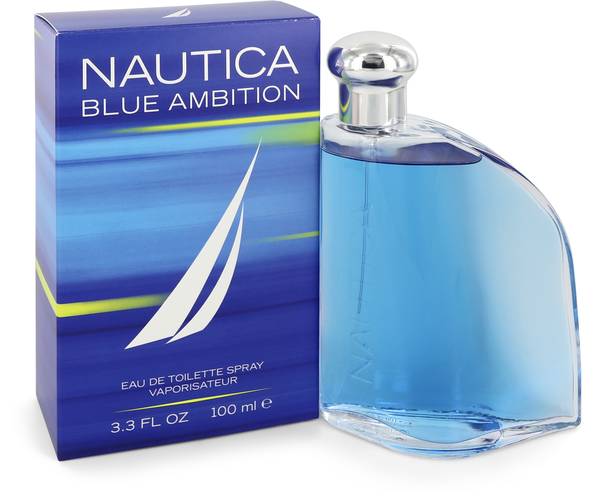 Nautica Blue Ambition waits patiently on the sidelines, cheering you on as you score a goal and jumping around wildly at the final, satisfying finish. It's a cologne that you'll instantly pick up on those days with a big occasion ahead, be it an important board meeting or the final game of the championship. 
Blue Ambition is refined and charming yet perfectly laid back, like a small smile that hides the internal blast of enthusiasm when you hear those impressive results. Blending bergamot and mandarin with pine and seaweed, Blue Ambition is one of the heaviest colognes from the brand. 
It's also one of the best Nautica colognes for the money, thanks to its impressive sillage that only requires a quick dab when you reach for it as you head out the door.
Similar to: Boss No. 6 Cologne by Hugo Boss, Grey Flannel Cologne by Geoffrey Beene, Drakkar Noir Cologne by Guy Laroche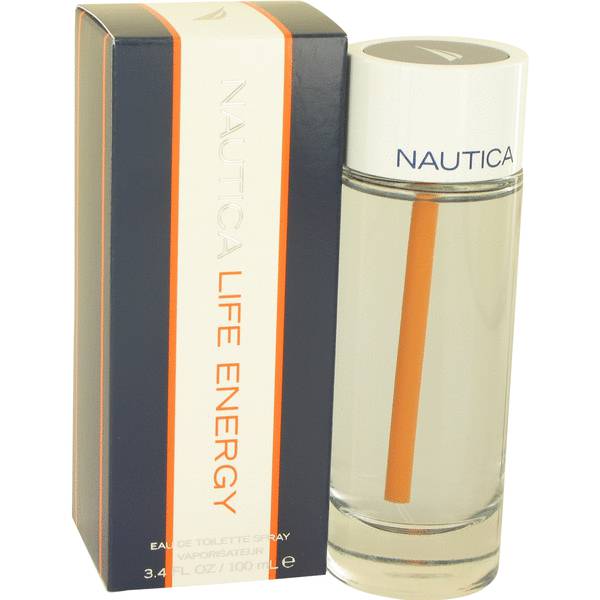 There's something a little special about Nautica Life Energy. This relatively young fragrance brings together everything the Nautica brand is known best for — cool, crisp notes and seamless blending — and wraps it up into a clean, confident scent that quickly becomes a new favorite. 
Life Energy is an aromatic, citrus, and marine cologne all at once, perfectly balancing all three accords in such a way that they all get to take their turn. It's a skin scent but still a confident-receiver, one that leaves an airy, musky, slightly spicy hue on jumpers and jackets. Its fresh, herbaceous notes make it one of the best Nautica fragrances to wear first thing in the morning, while its subtle kick of melon adds a fun, fruity touch to its overall appeal. 
Similar to: Halston Z-14 Cologne by Halston, Dunhill Man Cologne by Alfred Dunhill, Brut Attraction Totale Cologne by Faberge
What is Nautica Cologne?
Nautica cologne is an American cologne brand inspired by the ocean and the outdoor way of life. Nautica colognes tend to be aromatic, fresh, and sporty, fusing together elements of the sea with green and citrus notes. This classic brand is affordable and impressive with a long line of popular scents.
Summary
It can be hard to choose the best Nautica cologne for men, with so many impressive fragrances in their arsenal. Now that we've walked you through all of our favorites, you can head on over to Perfume.com to browse our full list of the best Nautica fragrances at discounted prices. You'll also find a large number of discounted scents from all of the top cologne brands for men.
12 Best Winter Fragrances 2022
10 Best Niche Perfumes and Colognes
Best Theirry Mugler Perfumes 2022
10 Best Grapefruit Perfumes 2022