No brand embodies Mediterranean luxury quite like Dolce & Gabbana. This flawless Italian fashion house is a major player in the fragrance world, with a carefully curated range of scents that each perform with unique personalities. 
Dolce & Gabbana perfume is among the most glamorous fragrances on the market, confidently drawing inspiration from Italian fruits and flowers. The range of unique scents you'll find here gets its inspiration directly from founding duo Domenico Dolce and Stefano Gabbana's own aspirational lifestyles. 
Not sure where to start? Read on to discover your new go-to scent in our list of the best Dolce & Gabbana perfumes.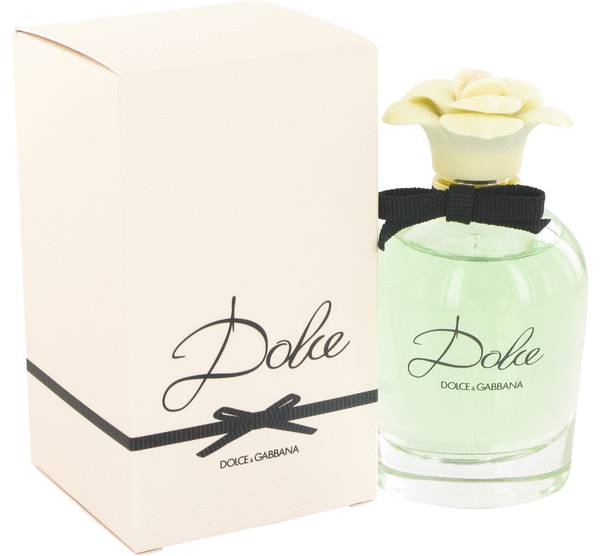 Dolce & Gabbana Dolce's musky, floral accords are at once soft, fresh, and feminine. This is a smooth and luxurious scent that's a perpetual favorite in the haute couture world. Because of its seamless blend of rose and supporting notes, it layers stunningly well with other rose-dominated scents. 
You'll first admire Dolce's beautiful bottle design before finding yourself swept away by its elegant blend of white flowers and cashmeran. The impressive silage and longevity here let you spritz a little and get a lot back. You'll want to use this one not only on your body but also on your pillowcase for a relaxing end to the day. This is one of the best Dolce & Gabbana perfumes to wear on evening occasions.
Similar to: Bright Crystal by Versace, Eternity by Calvin Klein, Alien by Thierry Mugler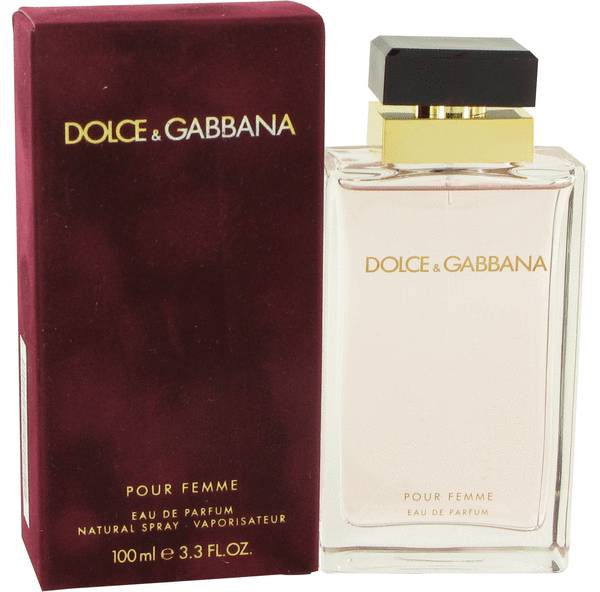 Dolce & Gabbana Pour Femme is a welcome gift that celebrates femininity in its most pure form. This gentle fragrance blends a whisper of sweet notes with a powdery, vanilla finish. It's the fragrance equivalent of soft, spun sugar daintily sprinkled over freshly baked cakes. 
Pour Femme is almost good enough to eat with its raspberry, marshmallow, and orange blossom notes. It's a lick of the lips and an intensity you'll welcome. This was the first Dolce & Gabbana perfume for her and the start of a refined, light, clean line of fragrances that's never failed since.
Similar to: Narciso Rodriguez Perfume by Narciso Rodriguez, Jean Paul Gaultier Perfume by Jean Paul Gaultier, First Perfume by Van Cleef & Arpels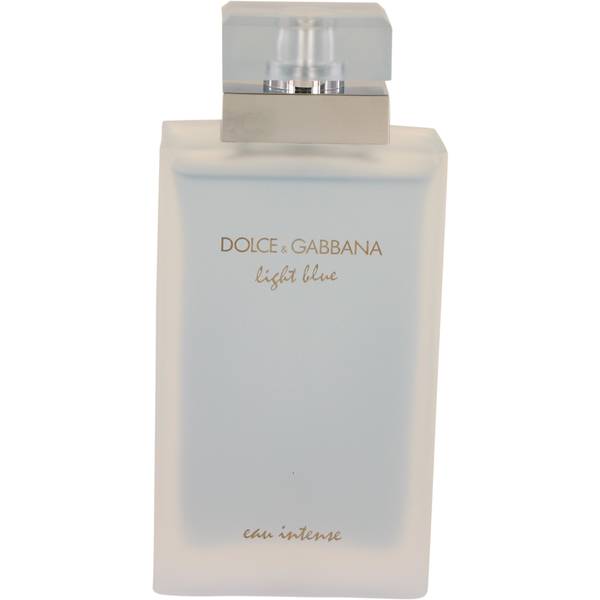 If you're a fan of the original Dolce & Gabbana Light Blue then you'll quickly fall in love with the upgraded version: Eau Intense. This fragrance improves on the original blend by giving it a boost of added silage and power. It's among the best Dolce & Gabbana perfumes when you need to be noticed.
Some connoisseurs choose to pair Light Blue Eau Intense with a complementary fragrance to bring its soft notes out of the shade. Yet it requires no additional help to hit its high notes. Concentrated and focused, its zesty top notes dazzle with an extra sparkle, while its marigold, jasmine, and amber wood base notes sit up and demand attention.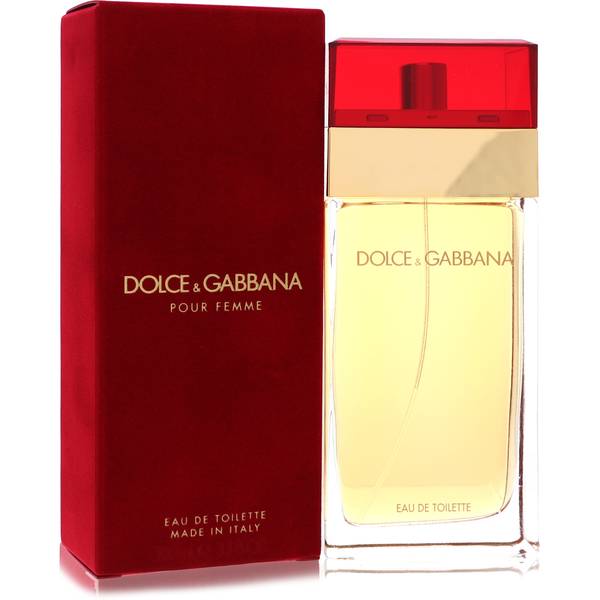 Dolce & Gabbana's title fragrance is a shockwave of a perfume. It's exciting and intense — designed to make an impression and while it sets the record straight once and for all. This zesty  fragrance wastes no time making itself at home with its aromatic, subtly floral accords. 
This signature perfume from Dolce & Gabbana is a wonderful representation of everything the brand stands for. It's at once loud and confident, but seriously stylish. Coriander, ivy, and aldehydes add an understated glow, while basil, Bulgarian Rose, and citrus introduce complexity and contrast.
Similar to: Kenzo Flower Perfume by Kenzo, Paris Perfume by Yves Saint Laurent, Stella Perfume by Stella Mccartney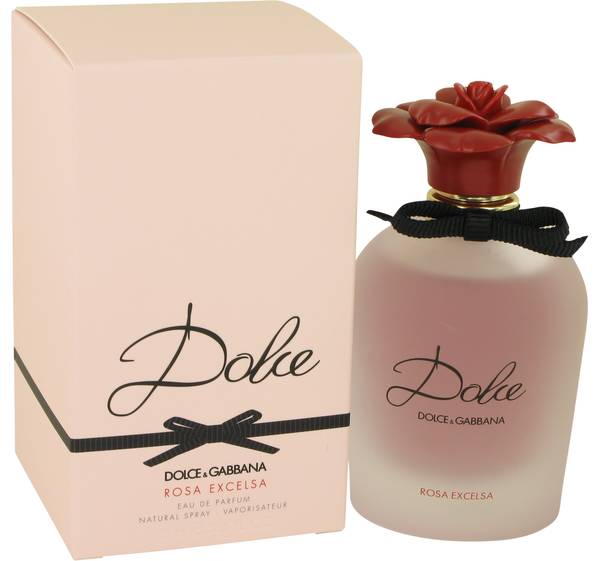 Dolce & Gabbana Dolce Rosa Excelsa's gorgeous blend of rose and floral notes layer exceptionally well with powdery perfumes. Ideal for anyone looking to elevate an underwhelming rose scent with a dash of energy and rhythm, Dolce Rosa Excelsa goes above and beyond in a way that only this attractive perfume can. 
An underdog of the D&G world, you'll love this floral fragrance best during springtime, when its strong neroli opening complements the gentle temperatures perfectly. This women's Dolce & Gabbana perfume has a pretty, powdery, and clean finish that sticks around on the skin for hours.
Similar to: Euphoria by Calvin Klein, Crystal Noir Perfume by Versace, Flowerbomb Perfume by Viktor & Rolf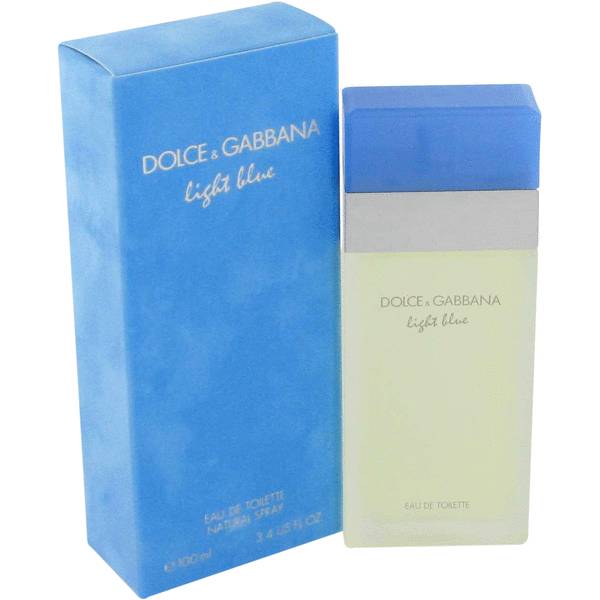 Undoubtedly one of the most popular fragrances for women you'll find anywhere, Dolce & Gabbana Light Blue is a citrus, woody blend of comfort. It's the scent of a reassuring arm around your shoulder or a soft silk scarf against your skin, familiar and ever-so-slightly mature. 
Designed to evoke the feeling of an Italian summer, Light Blue drizzles Sicilian lemon and breaks chunks of apple over its cedar and musk base. This is one of the best Dolce & Gabbana perfumes to wear in the spring, when its sunny, warm accords keep the mood high.
Similar to: Euphoria by Calvin Klein, Lou Lou Perfume by Cacharel, Cinema Perfume by Yves Saint Laurent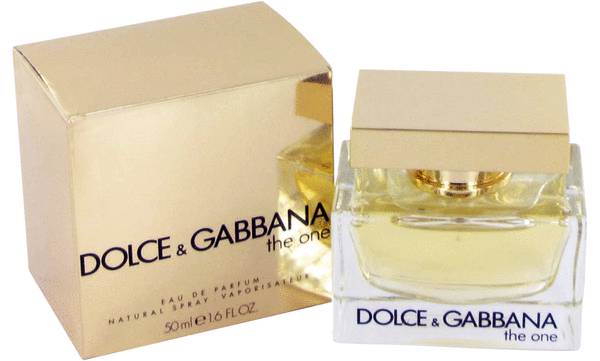 Dolce & Gabbana The One is a permanent fixation in your mind. It's the person you can't stop dreamily thinking about and perpetual reminders throughout the day. It's airy and light thanks to its white floral blend with a dash of fruitiness, adding a polka-dot touch to an otherwise translucent scent. 
The very definition of special, The One shines with an ethereal glow that hypnotizes with a mere glance. Peach and litchi are the delicate footsteps overshadowed by stronger tapping toes of Mandarin orange and bergamot. Base notes of amber, musk, and vetiver add a charming, almost hedonistic finish. This is a fragrance you won't be able to stop thinking about.
Similar to: Miss Dior Blooming Bouquet Perfume by Christian Dior, Gucci Bamboo Perfume by Gucci, Fidji Perfume by Guy Laroche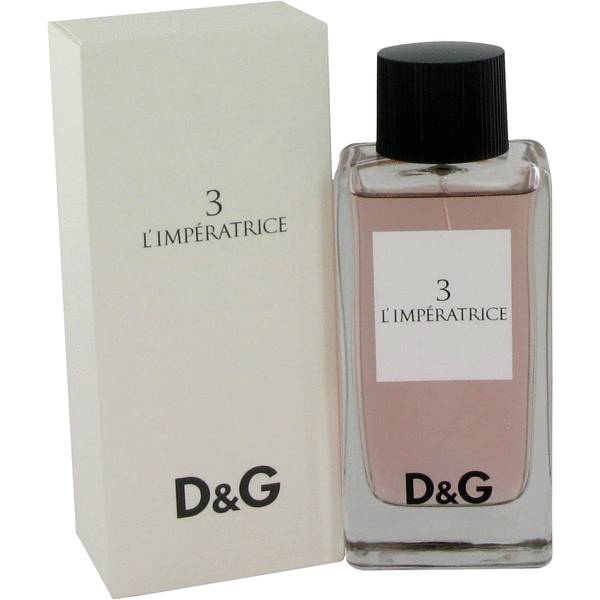 Dolce & Gabbana L'imperatrice 3 is exquisite beauty with an elegant, graceful finish. It's a sparkling flavored water served in a delicate champagne glass, translucent bubbles rising to the surface. L'imperatrice 3 (which translates to "The Empress 3") dares each wearer to come closer, akin to a mirage on the horizon that threatens to vanish instantly. 
One of the best Dolce & Gabbana perfumes to wear in early fall, L'imperatrice 3 fuses perfectly with cool days and dewdrops on the grass. It's also the perfect fragrance on our Dolce & Gabbana perfume list for when you're kindling a new romance.
Similar to: L'air Du Temps Perfume by Nina Ricci, Alien by Thierry Mugler, Tresor Perfume by Lancome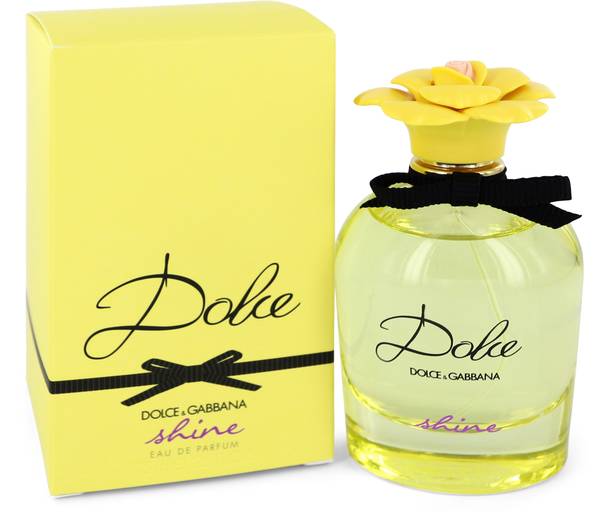 Dolce & Gabbana Dolce Shine bathes under the hot lights of center stage, like the lead performer in the lineup and the biggest smile that captures attention during the performance. This is a theater show of a fragrance that radiates with a unique beam of white floral, fruity notes. 
Passionate and fascinating, Dolce Shine is among the best Dolce & Gabbana fragrances for adding confidence to your look. One of the newest fragrances released from the brand, it's modern and feminine with vibrant mango, sharp grapefruit, and Australian Sandalwood. A dash of sea salt adds an airy, exotic touch to its blend.
Don't buy Dolce & Gabbana The Only One and expect it to be a tighter, more refined equivalent of ever-popular The One. Instead, The Only One heads briskly to the other end of the spectrum. This is a warm, caramel-sweet fragrance that projects a bubbly, toffee-like appeal. 
One of the best Dolce & Gabbana perfumes for cold weather — especially in the depths of winter — it will warm you from within. Designed to "capture the essence of sophisticated and hypnotizing femininity," its intense, creamy notes ensure you'll wear it always by itself. 
Similar to: Elizabeth Arden Red Door Perfume by Elizabeth Arden, Obsession Perfume by Calvin Klein, Knowing Perfume by Estee Lauder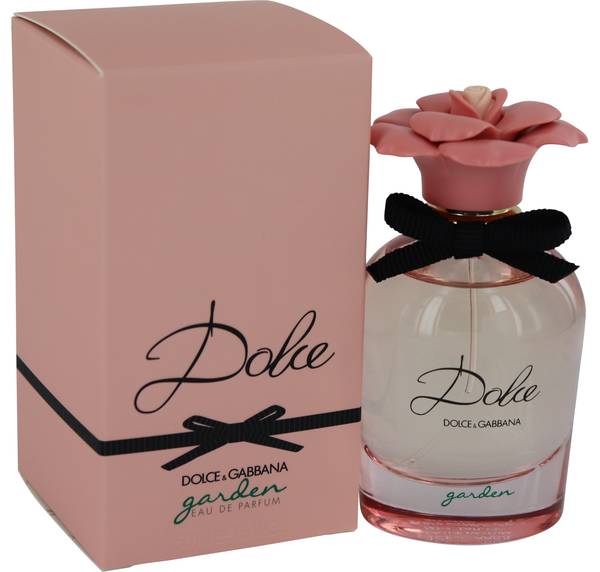 Dolce & Gabbana Dolce Garden was inspired by the fragrant gardens of Sicily in bloom. Not surprisingly, it comes with a vibrant array of notes to match. It's the scent of discovering a secret, tropical land filled to the brim with overgrown flowers. Verdant vines and rainbow petals float all around with a gentle breeze and a hint of adventure in the air. 
Coconut trees wave in the breeze while strong vanilla rains from above. This floral, gourmand scent is adventure in a bottle. It's a captivating scent that radiates exploration. It's also one of the best Dolce & Gabbana fragrances for young women.
Similar to: Armani Si Perfume by Giorgio Armani, Versace Eros Perfume by Versace, Lolita Lempicka Perfume by Lolita Lempicka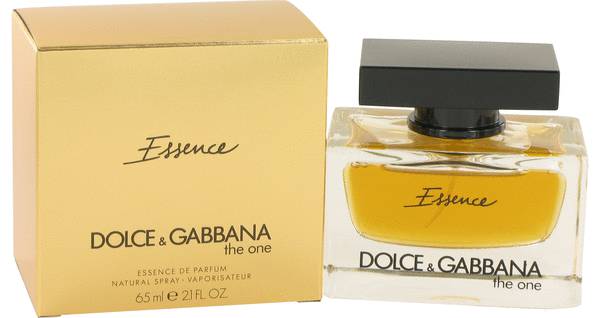 The One Essence is crisp, sharp, and verging on stubborn. If you're looking to add one fragrance to your collection with an unbeatable longevity, make it this one. Dolce & Gabbana The One Essence is your next new obsession. It dances a slow jazz in the air and bursts into dazzling quickstep when it settles on the skin. 
Captivating and timeless, The One Essence is a scent you'll fall in love with again and again. It's also one of the best Dolce & Gabbana scents on a budget, thanks to its "less is more" power on the body. Use this one sparingly, but frequently.
Similar to: L'instant Perfume by Guerlain, Organza Perfume by Givenchy, L'air Du Temps Perfume by Nina Ricci
What is Dolce & Gabbana Perfume?
Dolce & Gabbana perfume is a celebration of wonderful femininity. It's playful, honest, and exciting, in a fusion of delightful notes inspired by Italian flora and fauna. Dolce & Gabbana is a luxurious, Italian brand that captures the hearts of women of all ages. D & G has produced perfume since 1992.
Summary
Not only are Dolce & Gabbana's perfumes intoxicatingly delicious, they're also beautiful to display. Once you've sampled at least one of the best fragrances by Dolce & Gabbana, you'll want to start building up a whole collection. You'll find a range of the best Dolce & Gabbana perfumes for women here at perfume.com.
For more guides to the best perfumes from renowned brands, read on: