Authentic, classy, and deliciously simplistic, Calvin Klein perfume is the very definition of understated beauty. Much like Calvin Klein underwear is regarded as a luxurious staple, CK perfume is a must-have for anyone looking to freshen up their style. 
Often described as curiously unique, Calvin Klein perfume's one-of-a-kind appeal knows no boundaries. An essential for every woman, the best CK fragrances are an iconic addition to your dressing table that you'll quickly come to view as an essential part of your look. 
Read on for all our picks for the best Calvin Klein perfumes for women.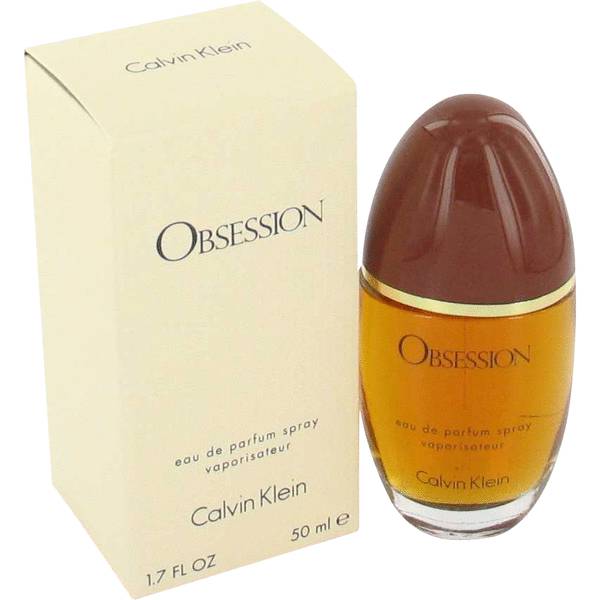 Calvin Klein Obsession is a golden, glowing orb that hums in the background with an everlasting gleam. It's omnipotent — a fragrance that finds itself in the limelight hour after hour without ever having to top up its potency. Obsession is warm and enticing. It's an amber-heavy scent with a spicy, woody depth that seems never to fade. 
This is one of the best Calvin Klein perfumes for cooler months, thanks to its vanilla, basil, incense, and musk notes. This gorgeous fragrance is a tight-knit hug in bottled form that opens up like a fresh bloom on the skin.
Similar to: White Diamonds by Elizabeth Taylor Perfume, Red Door by Elizabeth Arden Perfume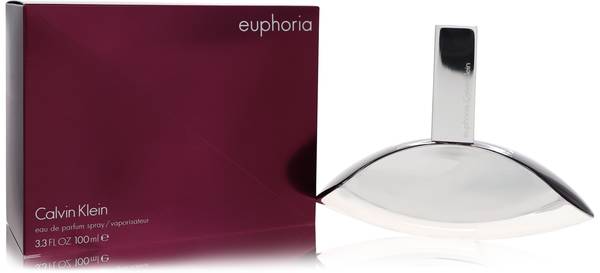 Calvin Klein Euphoria is gorgeously rich — a sumptuous silk blanket of intense woody, floral accords that dreamily float in the breeze. One of the most popular Calvin Klein perfumes for women, Euphoria dazzles with its ferocity. It's a larger than life fragrance that attacks from all directions. 
Rose hip, Japanese apple, green leaves, and lotus combine with a mighty appeal. This is a thick vine of beautiful, colorful blooms growing upwards around you. It's a blast for the senses, a vigorous fragrance that woos each wearer in a way that seems innately personal. This is one of the best Calvin Klein fragrances for starting your collection with a bang.
Similar to: Light Blue by Dolce & Gabbana, Bright Crystal by Versace Perfume, Lolita Lempicka by Lolita Lempicka Perfume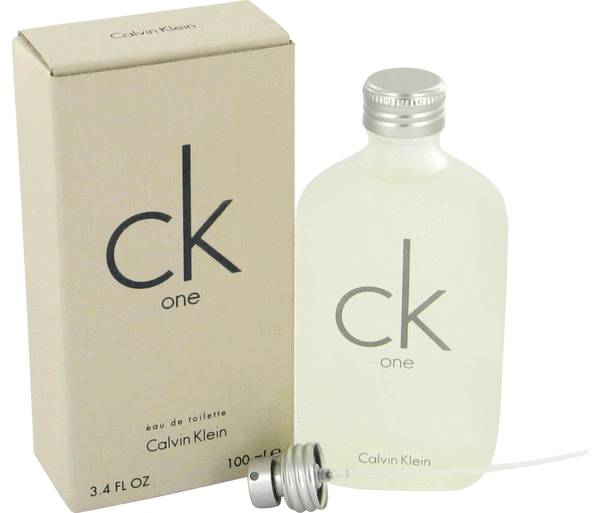 Calvin Klein CK One is consistently voted one of the most popular perfumes in the world, thanks to its unisex appeal and classic, timeless notes. Its citrus, green accords work favorably on almost anyone — a safe blind buy that works just as well first thing in the morning as it does as a final touch to your last minute dinner plans. 
Calvin Klein CK One blends top notes of bergamot, pineapple, Mandarin orange, and cardamom with cedar and sandalwood base notes, effectively charming its way into the hearts of both men and women across the globe. This is among the best Calvin Klein perfumes to buy as a gift because of its wide appeal.
Similar to: Cool Water by Davidoff, Chrome by Azzaro, Joop by Joop! Cologne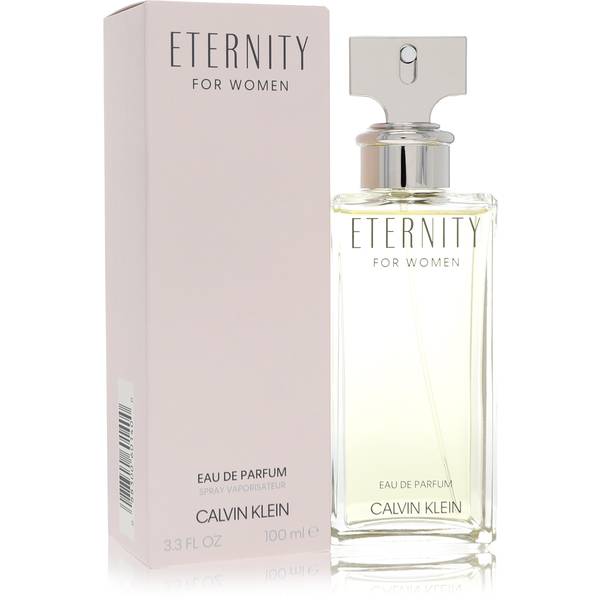 Calvin Klein Eternity is soft and romantic, the first glimpse of morning sunlight on a new lover's face and a feeling of utter tranquility. It's a girlish laugh and a pastel-colored bouquet of flowers, timid hand-holding and half-asked questions. Eternity was designed as a tribute to Calvin Klein's marriage and sings with harmonious floral notes. 
This is one of the best Calvin Klein fragrances with a wonderfully addictive heart. Your senses will feast on an oversized fusion of carnation, lily, marigold, and rose among many other freshly picked stems. The very definition of the word "lovely," Eternity is a perfect date night scent.
Similar to: Dolce & Gabbana Pour Femme Perfume by Dolce & Gabbana, Cool Water Caribbean Summer Perfume by Davidoff, Versace Pour Femme Dylan Blue Perfume by Versace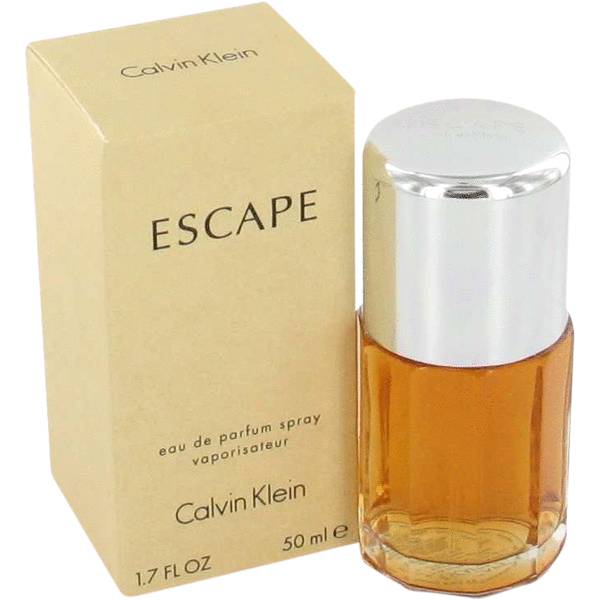 Calvin Klein Escape is a lofty dream in a bottle — an ethereal vision that flutters with faint edges kept secret for only you to explore. This aromatic scent takes each wearer on a journey through their subconscious, gently blending thoughts and feelings with a guiding hand and a little encouragement. 
It's a scent of potential, of melon, chamomile, tagetes, and marigold that individually pick you up and drop you off in a new dimension. This mood-lifting perfume is absolutely a crowd pleaser. Escape is one of the best Calvin Klein perfumes to draw compliments and inquiring glances as you move throughout your day.
Similar to: Lolita Lempicka Mon Premier Perfume by Lolita Lempicka, White Diamonds Perfume by Elizabeth Taylor, Weekend Perfume by Burberry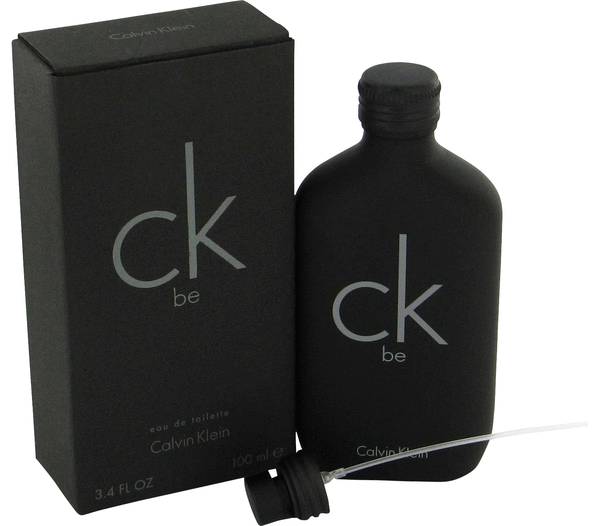 Calvin Klein CK Be is one of the brand's most interesting releases. It's a slightly floral fragrance but steers clear of being a feminine scent. Designed to be worn by anyone, CK Be is aloof and modest — a solo dancer that basks in the moonlight and hides away during the day time. 
This silky scent leaves an almost transparent trail in its path. It's a minimalist bottle that works perfectly as a staple scent without being overbearing. Green grass, peach, jasmine, and freesia ensure this Calvin Klein perfume works best during the warmer months. It's among the best Calvin Klein fragrances for wearing during early springtime.
Similar to: Acqua di Gio by Giorgio Armani, Hugo Cologne by Hugo Boss, Drakkar Noir by Guy Laroche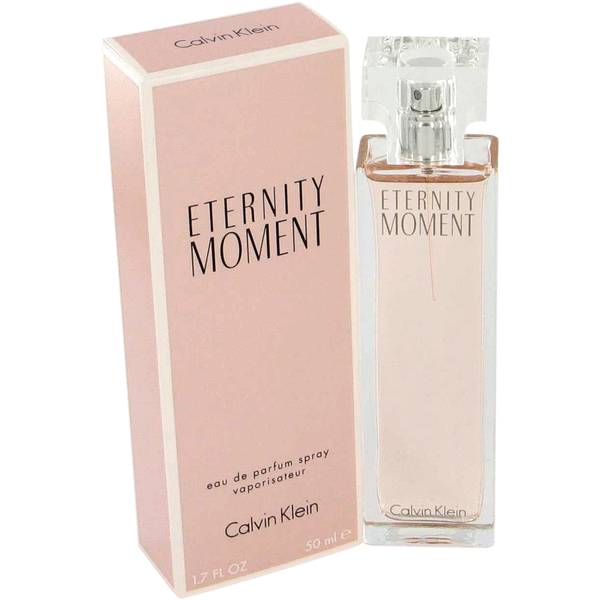 Calvin Klein Eternity Moment is the flash of a photograph and a precious instant caught in time and saved forevermore. This precious scent comes with a unique magic, a quick grin flashed in your direction or a burst of laughter that bubbles in your throat. 
This floral, fresh scent is one of the best Calvin Klein perfumes to reserve for summer. It's a beautiful favorite to grab quickly before you run out the door, sunglasses in hand and spontaneous occasions on the horizon. 
Litchi, raspberry, melon, and guava position Eternity Moment as the closest thing you'll find to a vacation without leaving the house.
Similar to: Fidji Perfume by Guy Laroche, Kenzo Amour Make Me Fly Perfume by Kenzo, Angel Eau Sucree Perfume by Thierry Mugler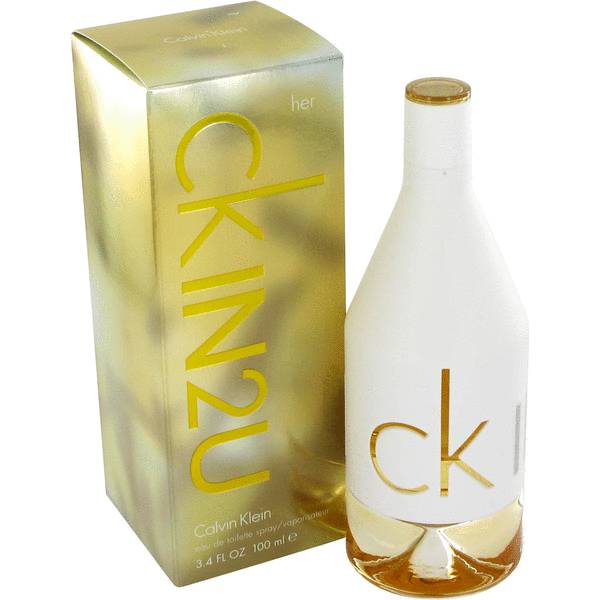 Calvin Klein CK In 2U was designed for a younger generation and comes with a youthful blend to match. It's excitable and unaware — an unconcerned scent that plans for the immediate future and no further. It comes with a sparkle of naivety that every adult misses. This comforting fragrance is a good heart and a wide eyed glance that promises to go far. 
A citrus, aromatic scent, Calvin Klein CK In 2U sits back on its haunches and waits for the whistle to blow. Pink grapefruit and Sicilian bergamot add passion and energy while soft vanilla balances everything out. This is one of the best Calvin Klein fragrances for a woman in her teens or 20s.
Similar to: Provocative Perfume by Elizabeth Arden, Libre by Yves Saint Laurent, Alien perfume by Thierry Mugler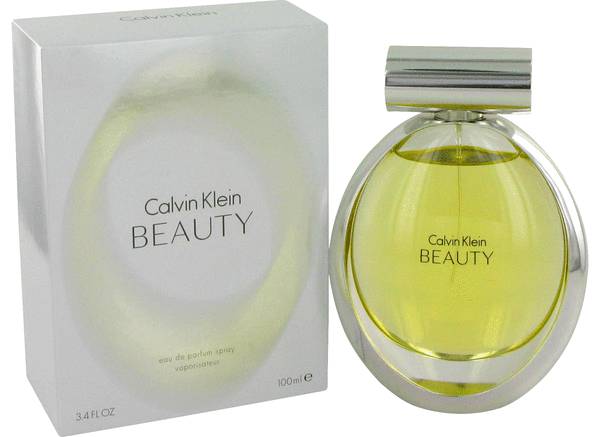 Calvin Klein Beauty is soft and simple — a raw, untouchable fragrance that shimmers and shines like a shooting star in the distance. It's exquisitely delicate, requiring gentle hands and no sudden movements. 
Calvin Klein Beauty was released to support Calvin Klein's clothes collection and acts as the perfect scent for complementing your look rather than overshadowing it. Made of enchanting white florals with an elusive woody base, Beauty is a popular day to day skin scent that fits in perfectly with the working week. 
This is one of the best Calvin Klein perfumes to wear during the shoulder seasons when its uplifting blend infuses with the cool air. 
Similar to: Stella Perfume by Stella Mccartney, Burberry Body Perfume by Burberry, Jean Paul Gaultier Perfume by Jean Paul Gaultier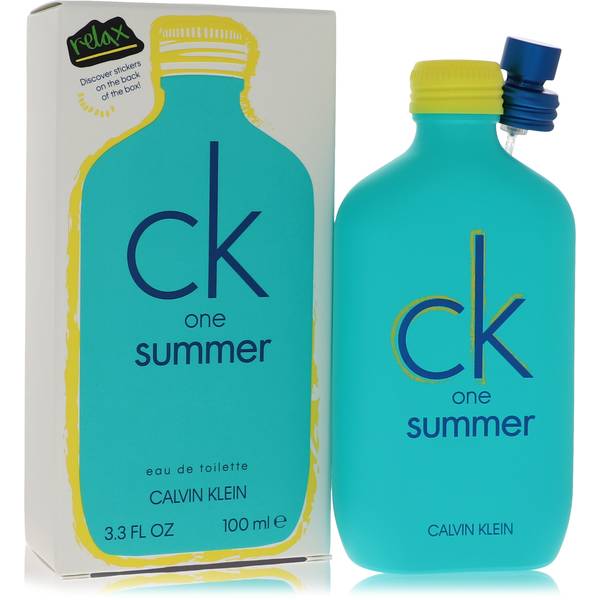 Calvin Klein CK One Summer is the scent of flirty laughter by the pool on a hot, exotic summer vacation with your closest friends and a few soon-to-be new friends. This youthful fragrance is endlessly popular with women in their 20s thanks to its energetic boost of aquatic, citrus notes. 
Playful and spirited, CK One Summer excels when worn with sunglasses and swimwear. Lemon, watermelon, and peach set the mood for playing volleyball in the sand or ordering another round of drinks. It's among the best Calvin Klein fragrances to wear on vacation so you'll remember those happy memories forevermore.
Similar to: Lou Lou Perfume by Cacharel, Ysatis Perfume by Givenchy, L'instant Perfume by Guerlain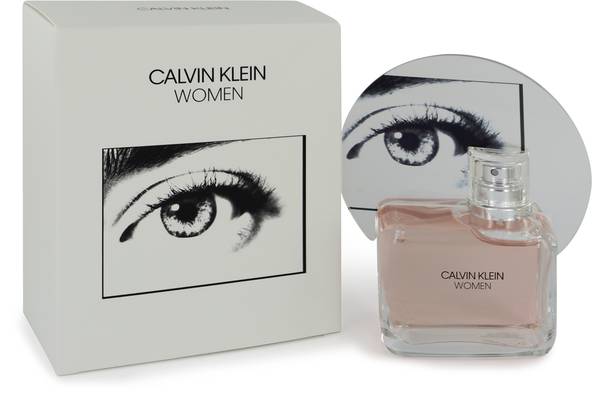 Calvin Klein Woman is a powerful dose of feminine strength. Designed to encapsulate classic femininity in fragrance form, Woman is awe-inspiring and captivating. It all but blows you away with each spritz. Contrary to expectations, Woman is a woody, citrus scent rather than a floral or fruity one. 
The effect? A scent that almost sizzles on the skin, lightly dancing and refracting in the sunlight with a fizzing undercurrent of subtle spiciness. It's complex and beguiling and sits a little differently on every woman. Breathe in its grapefruit, eucalyptus, bergamot, and lemon top notes and feel more dynamic as each note shows its face. Among the best Calvin Klein perfumes for when you're looking for romance.
Similar to: Shalimar by Guerlain, Light Blue by Dolce & Gabbana Perfume, Crystal Noir Perfume by Versace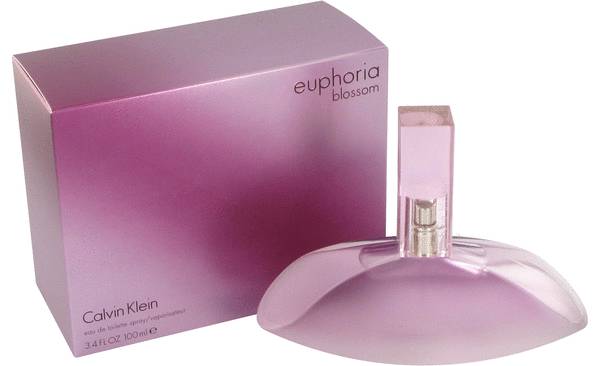 Calvin Klein Euphoria Blossom flutters down on you with its delicate pink hue. This joyful fragrance is a springtime essential that matches the changing of the seasons. Floral and woody, Euphoria Blossom is sweet and fresh. It's the scent of pulling open the curtains early in the morning and watching the sun rise over the garden. 
Well-blended, airy, and elegant, this is one of the best Calvin Klein fragrances for adding a pretty touch to any outfit. It's the feeling of birds chirping in the background, making daisy chains in the grass, and laying out a picnic blanket with a glass of something fizzy.
Similar to: Fantasy Perfume by Britney Spears, First Perfume by Van Cleef & Arpels, Boss Femme Perfume by Hugo Boss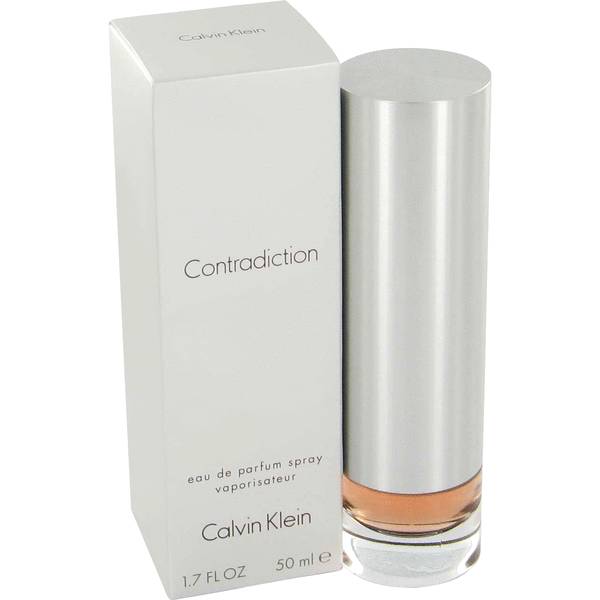 Calvin Klein Contradiction will stop you mid sentence with an inquiring question. This is a freeing perfume that leaves nothing to chance, ticking off every box while simultaneously making you second guess your own choices. You'll try to pinpoint the dominating floral in this floriental fragrance before accepting defeat, letting its heavy bouquet caress your skin with any number of different blooms. 
Rose, peony, jasmine, and lily-of-the-valley open with their familiar magic, before nuanced amber quiets the room with a swift entry. Sandal and Tonka bean add their beautiful final touches while eucalyptus brings in a namesake contradiction to this masterful blend. Among the best Calvin Klein perfumes for when you need a little mystery.
Similar to: 5th Avenue Perfume by Elizabeth Arden, Hugo Deep Red Perfume by Hugo Boss, Paris Perfume by Yves Saint Laurent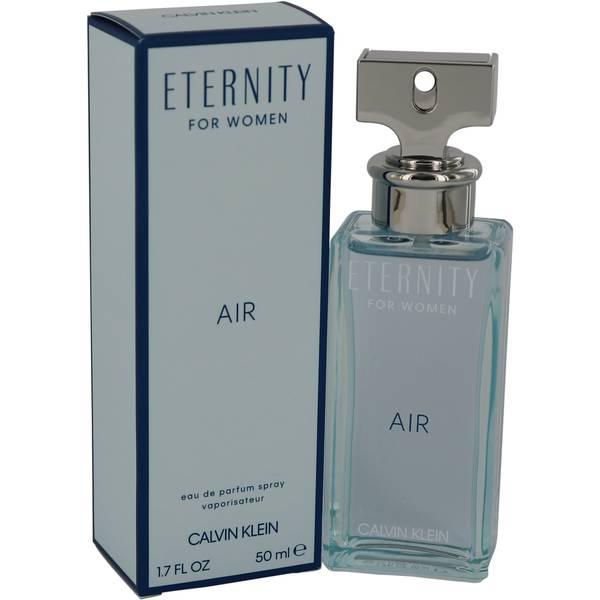 Calvin Klein Eternity Air is a literal breath of fresh air. It's a light and soft fragrance that gracefully whispers through the room leaving a subtle trace in its path. Relaxing and reinvigorating, this ozonic scent is beautifully fragile, combining woven gossamer accords with eggshell-thin grapefruit and blackcurrant. 
While it makes good use of stronger notes, it whisks them together in a way that requires full concentration to pull out individual f