Luxury Italian brand Bvlgari is synonymous with class and style. Regardless of whether you've chosen a sparkling piece of jewelry, a new leather purse, a suave watch, or one of the best Bvlgari perfumes, you know you've made a smart decision when you've left the Bvlgari store. 
The first Bvlgari scent, Eau Parfumee au The Vert, was released in 1992 but remains one of the best fragrances from the brand. Nowadays, you'll find more than 100 incredible Bvlgari perfumes on the market, ranging from the bewitchingly spicy to the translucent florals, and the beach-ready tropicals. 
Sensual, chic, and always exciting, Bvlgari does a lot and it does it all very well. Read on for the best Bvlgari fragrances for women.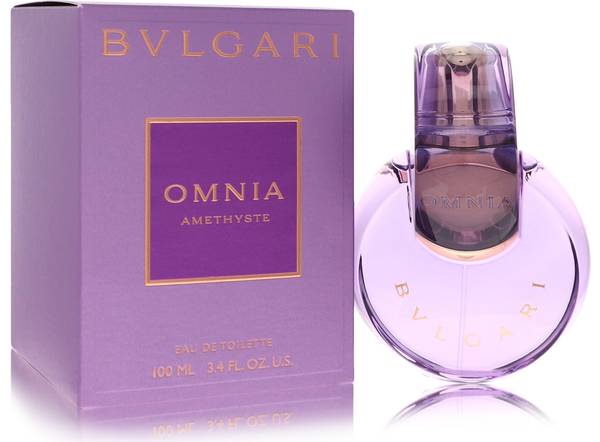 Bvlgari Omnia Amethyste is a meadow of fresh violet flowers blooming in front of your eyes. This classy, feminine scent is one of the best Bvlgari perfumes for younger women looking for a powdery scent. It's enticingly accentuated with its purple notes and woody undertones.
A precious gem of a perfume, this Bvlgari scent catches the light with its clean, soapy accords and glimmers with warmth on every wearer. Fresh, fruity, and verging on addictive, Omnia Amethyste combines heliotrope and iris with mythical, intricate elements that come together as a sort of magic spell. It's a light covering of fairy dust on the skin.
Similar to: Bright Crystal by Versace Perfume, Light Blue by Dolce & Gabbana Perfume, Lolita Lempicka by Lolita Lempicka Perfume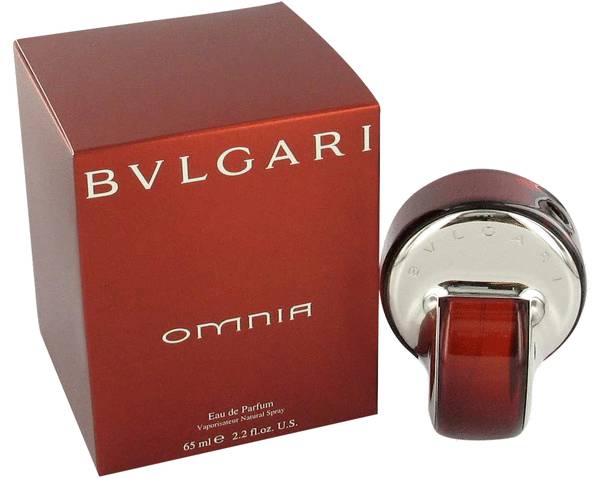 Intoxicating and complex, Bvlgari Omnia wraps itself around you with a tight squeeze, pulling itself closer and closer akin to a snake enticing its prey. But that attraction is something you'll welcome once you've breathed in its warm, spicy, woody accords and let its hypnotizing scent charm you. 
While Omnia is officially a fragrance for women, it leans dangerously close to the masculine end of the spectrum, dancing on stiletto heels with a thudding baseline of ginger, cardamom, pepper, and saffron. A creamy base note of white chocolate gives this Bvlgari scent a rich, deliciously heavy final touch.
This is one of the best Bvlgari fragrances for once-in-a-lifetime events.
Similar to: Paloma Picasso Perfume by Paloma Picasso, Rive Gauche Perfume by Yves Saint Laurent, Kenzo Flower Perfume by Kenzo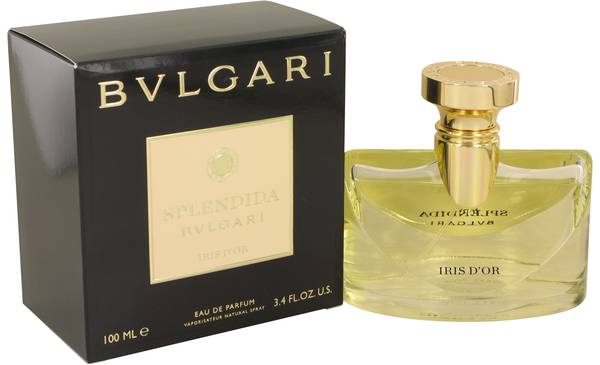 Bvlgari Splendida Iris D'or might be one of Bvlgari's newer releases but its classic blend of powdery, iris-heavy notes ensures this fragrance smells as timeless as ever. Soft, gentle, and almost fairylike, Splendida Iris D'or is a dewdrop of a fragrance with dainty footsteps treading carefully between freshly-thrown flowers. 
It's mythical and ethereal, sparkling with soft green notes that balance its bergamot and mimosa heart. Subtly and sweetly warming, this is one of the best Bvlgari perfumes for spring mornings. It's cool enough to keep you refreshed while adding a gentle burst of warmth like the first days of summer.
Similar to: Angel by Thierry Mugler Perfume, First by Van Cleef & Arpels Perfume, Shalimar by Guerlain Perfume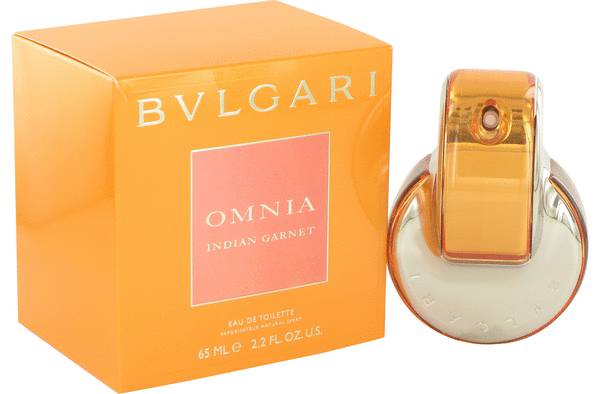 Bvlgari Omnia Indian Garnet is rich and regal. It's a jewel of a fragrance that demands a velvet cushion and plenty of attention. Citrusy and fruity, it sparkles in the golden hours with a captivating appeal. Inspired by exotic India, Omnia Indian Garnet throws lavish handfuls of saffron and blends them expertly with osmanthus and Indian tuberose. 
Breathe in the heat and the vibrant nature of the country, counteracted with calming woodsy notes and moody amber. It's everything India is loved best for, stirred up into a potent scent that dominates its wearer, refusing to be muted. It's among the best Bvlgari fragrances when you need some mystery in your life.
Similar to: L'instant Perfume by Guerlain, Boss Femme Perfume by Hugo Boss, Fidji Perfume by Guy Laroche
Dark floral fruits and spicy nuances make up the base of Bvlgari Goldea The Roman Night. A mulberry-based scent that pulls together vast contrasting accords, this Bvlgari scent represents the golden-edged hedonism of the Roman period. 
This elegant offering is one of the best Bvlgari perfumes for understated luxury, a day to day favorite that adds a certain glow to your look without demanding full attention. Black pepper and bergamot set the scene for a first course of luxurious delights, followed by a colorful blend of jasmine, peony, tuberose, and rose petals thrown over your shoulder.
Similar to: Versace Eros by Versace Perfume, Mon Guerlain by Guerlain Perfume. Armani Si Perfume by Giorgio Armani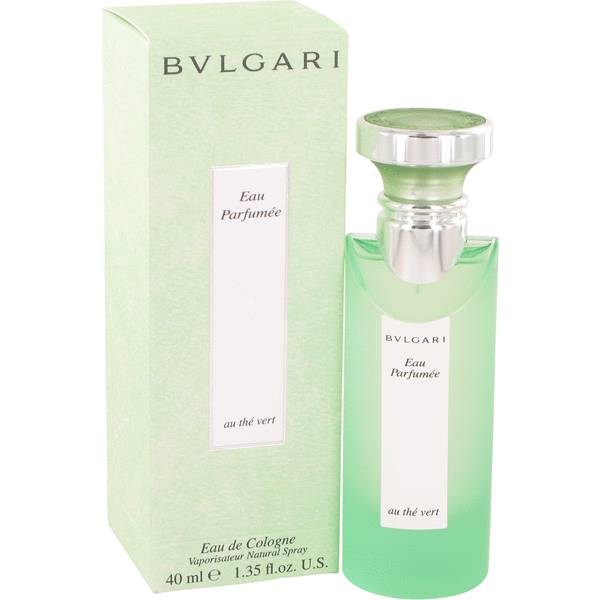 Bvlgari Eau Parfumee (Green Tea) is soft and unassuming. It's a gentle, subtle scent that tip toes across the skin with its aromatic, citrus notes. This heavenly perfume evolves over time, taking each wearer on a mythical journey across foreign lands brushed with herbs and plants swaying in the breeze. 
Opening like a refreshing sip of cooled green tea, it blends into an almost effervescent scent with woody elegance and cooling cucumber. This clean, pretty scent may be a feminine one but it twists and turns across the masculine spectrum too, with contrasting base notes of musk, cedar, precious woods, and sandalwood. This is among the best Bvlgari fragrances for when you're yearning for an exotic escape.
Similar to: Cool Water by Davidoff, Chrome by Azzaro, Tea Rose Perfume by Perfumers Workshop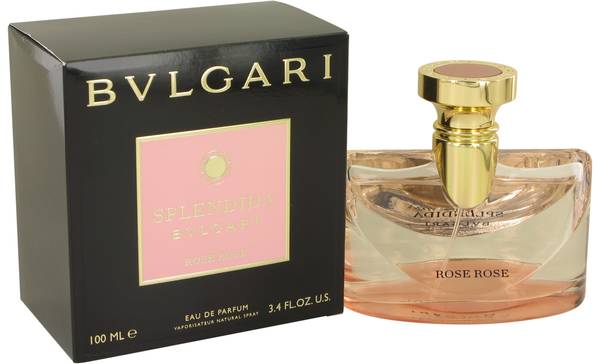 As its name suggests, Bvlgari Splendida Rose Rose is most definitely a rose-hued scent. But it's a bouquet of roses that comes with a heavy entourage of complementary notes — a wander through a rose-filled garden rather than a single stem. Splendida Rose Rose is the pinnacle of sweet, powdery rose scents with a classical appeal. 
Elegant and understated, its excellent longevity makes this one of the best Bvlgari perfumes for lasting throughout the day. Damask rose comes accentuated with sharp blackberry, zesty Mandarin orange, and comfortingly familiar musk.
Similar to: Pleasures by Estee Lauder Perfume, La Vie Est Belle by Lancome Perfume, Eau Des Merveilles by Hermes Perfume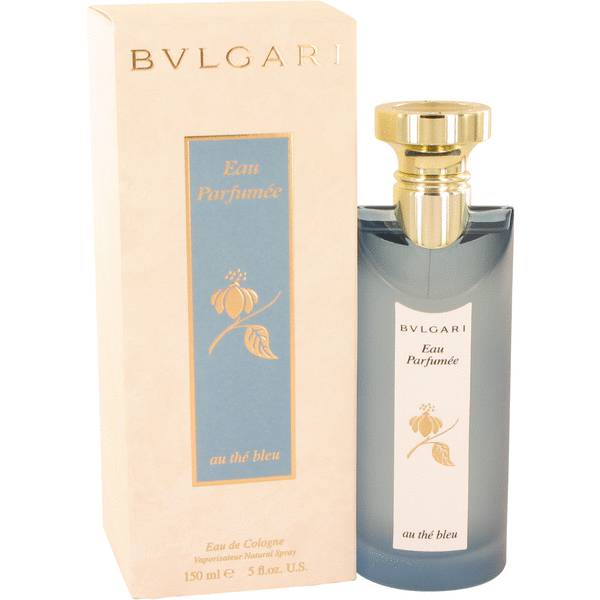 Everything about Bvlgari Eau Parfumee Au The Bleu highlights its unisex appeal, from its strong and stately teal blue bottle to its powdery, aromatic blend that flickers with purple lavender and iris. 
This attention-grabbing scent is the fragrance equivalent of wearing impressively high heels or a vibrant tie. It leads the conversation and demands focus whether you like it or not. Eau Parfumée au Thé Bleu is based on Chinese Fujian tea, adding a faintly oriental edge to a perfume that preens like a bird of paradise.
A perfect soothing scent, this is among the best Bvlgari fragrances for late at night on a stormy evening when you're safely at home. 
Similar to: Burberry Brit by Burberry, First by Van Cleef & Arpels, Dolce & Gabbana Light Blue Perfume by Dolce & Gabbana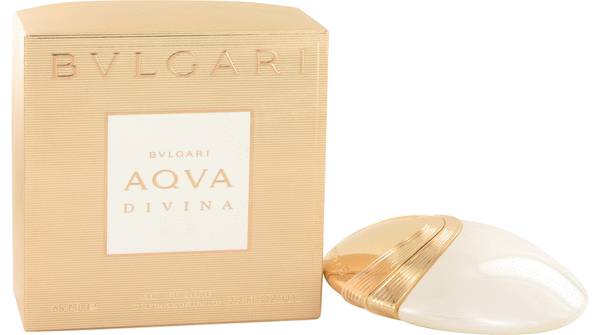 Bvlgari Aqva Divina is a glimmering pearl hidden away underwater. It seems to bring out an ever-growing number of characteristics and twists them into something unusual yet familiar. Artfully blending citrus, floral, and salty accords, this stylish perfume was inspired by Botticelli's painting The Birth of Venus with delicate, watercolor notes to match. 
It offers an almost otherworldly scent — a world raining with juicy bergamot as your feet crunch over rock salt. Sharp, hot ginger billows in clouds all around, while delicate magnolia reassures from within. It's a piece of art that whispers into the skin, and one of the best Bvlgari perfumes to rekindle your sense of adventure.
Similar to: Light Blue by Dolce & Gabbana, L'eau D'issey (Issey Miyake) by Issey Miyake Perfume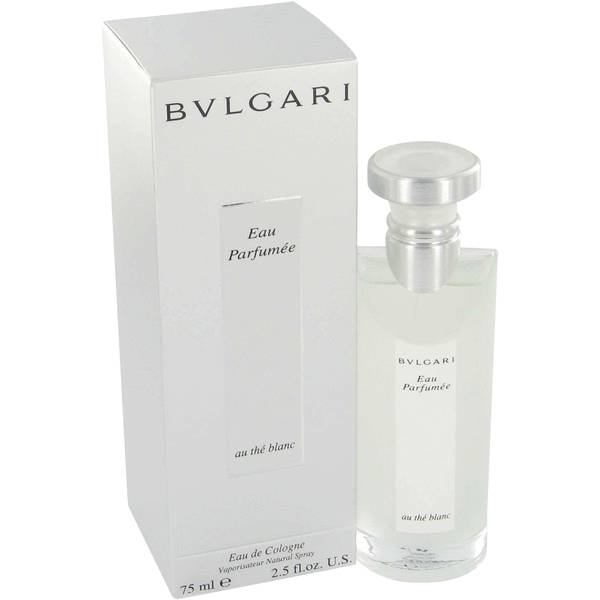 Bvlgari White is sharp and polished. It's an immaculate, fresh, spicy scent that's akin to snapping fresh herbs and watching the beads of sap appear from within. It's invigorating and refreshing — one of the best Bvlgari fragrances for first thing in the morning, thanks to its cleansing qualities for both men and women. 
Its freshness comes contrasted with a heavy musk note, the final chapter sitting on the skin like a good scrub in the shower. Artemisia, bergamot, orange blossom, and bitter orange are the fresh, white bed sheets you collapse into in a premium hotel or the subtle scent that wafts from freshly washed hair.
Similar to: Lolita Lempicka by Lolita Lempicka Perfume, Samsara Perfume by Guerlain, Burberry London (New) Perfume by Burberry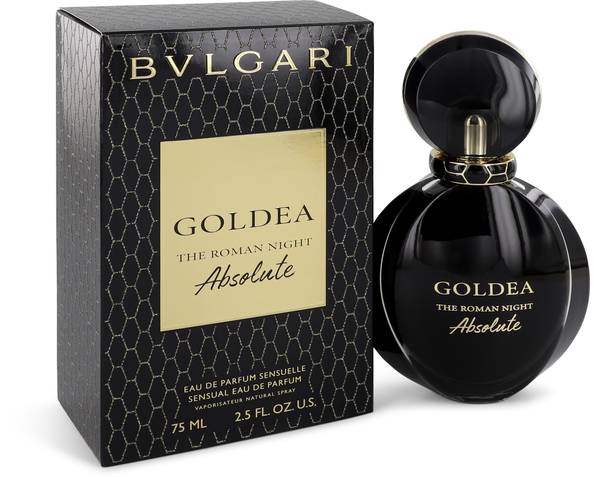 Bvlgari Goldea The Roman Night Absolute was released a year after the original blend. This is a leveled-up fragrance with a similar, but more powerful appeal than its original release. The Absolute version highlights everything the original was loved best for: its hedonism, excitement, and sensuality. 
If the original Goldea The Roman Night was designed for evening occasions, Absolute is among best Bvlgari perfumes for the night. It's a thick, black, velvet curtain that covers everything in its path with a wicked beauty. Madagascan vanilla and jasmine sambac are captivating and unpredictable while black musk and patchouli prowl in the background.
Similar to: Crystal Noir by Versace, Jimmy Choo Fever Perfume by Jimmy Choo, Weekend Perfume by Burberry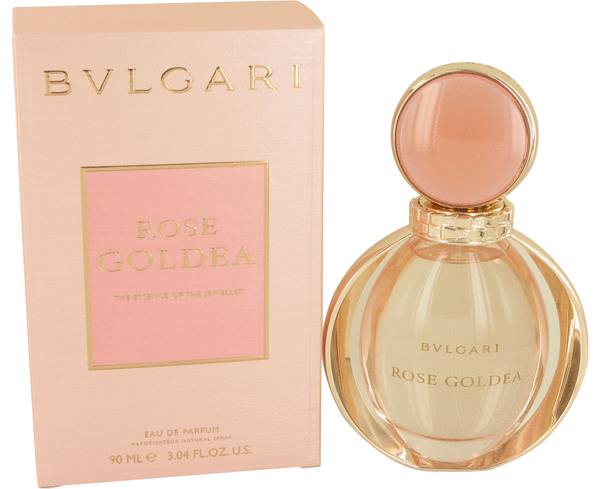 More feminine than gold but more elegant than girlish pink, Bvlgari Rose Goldea is a soft, classy, expressive fragrance that's perfect for women in their 20s and 30s. It's a scent of growth and of new beginnings, a phoenix in fragrance form that blooms with a rose heart and stuns the room with vibrant pomegranate and bergamot. 
While it's multi-faceted, it's heavily focused around its musky, rose base notes — the best Bvlgari fragrance for adding a passionate touch to your day. Any woman looking to romanticize her life will undoubtedly fall in love with Bvlgari Rose Goldea.
Similar to: Black Opium by Yves Saint Laurent, Armani Si by Giorgio Armani Perfume, Burberry Body by Burberry
Bvlgari Omnia Paraiba's aquatic-colored bottle is an open invitation into a tropical paradise — a summer-hued crashing of waves and swaying, verdant palm trees. It's a summertime scent, a platter of freshly cut fruits juicily glistening against the sunshine and a high fever of energy that embodies exotic jungles, beaches, and the ocean. 
Breathe in its intense passionfruit and bitter orange, accentuated by vivid passion flowers and delicate gardenia before heavenly cacao pods rain down around you. This is one of the best Bvlgari perfumes for bringing along on summer vacations. It's the final missing piece in the puzzle for the ultimate getaway.
Similar to: Pleasures Perfume by Estee Lauder, Stella Perfume by Stella Mccartney, Hugo Deep Red Perfume by Hugo Boss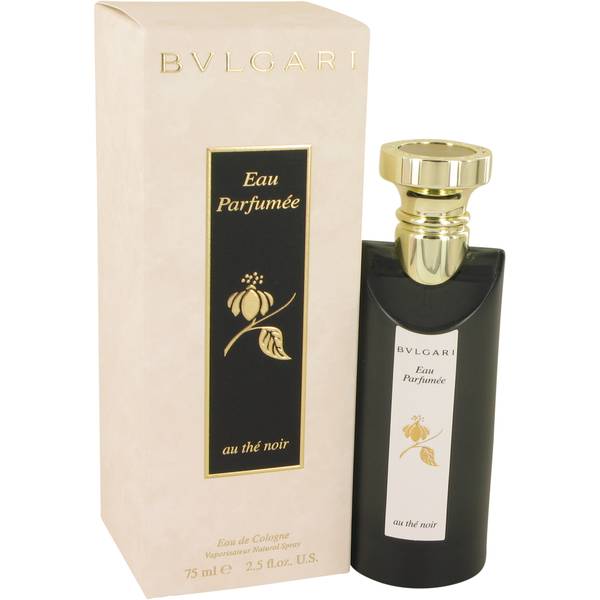 Bvlgari Eau Parfumee Au The Noir was inspired by tea. But we're not talking about conventional, easygoi