Picture the most put-together you've ever felt: wearing a smart, freshly-pressed suit and just-shined shoes, rocking a new haircut, and on your way to an important event that everyone's begged you to attend. You're feeling good: respected, intelligent, and confident. That overarching feeling of success? That's exactly what the best Calvin Klein Colognes smell like.
Sure, there are a lot of different Calvin Klein colognes out there. And you'd be right to think that they can't all smell exactly the same. But in their own unique way, each of the colognes below pulls together everything a man should be, wrapped up into a fresh, inspiring scent that you'll soon consider your signature.
Whether you're searching for a 2022 office staple or looking for a new cologne to complement your next exotic vacation, you'll find all the best options from the brand here to suit your mood and personality. Read on for all the best Calvin Klein fragrances on the market.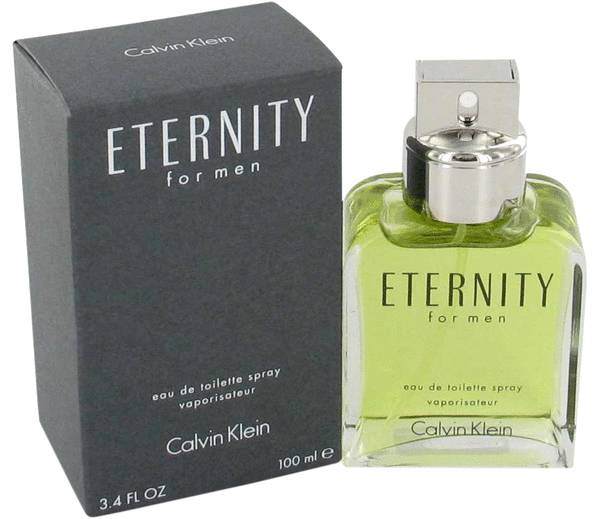 Calvin Klein Eternity is a "straight from the board meeting and right to the dinner reservation" kind of cologne. It's versatile and relaxed — a scent that oozes chilled out vibes and hearty conversation without stressing too much importance on any one accord. 
This is the best Calvin Klein cologne for easygoing guys in their 20s or 30s who simply want to smell good without thinking too much ahead. Its aromatic, citrus notes ensure a simple yet effective scent that waits, patiently, to be reached for just after straightening your tie and lacing up your shoes.
Similar to: Cool Water by Davidoff Cologne, Joop by Joop!, Chrome by Azzaro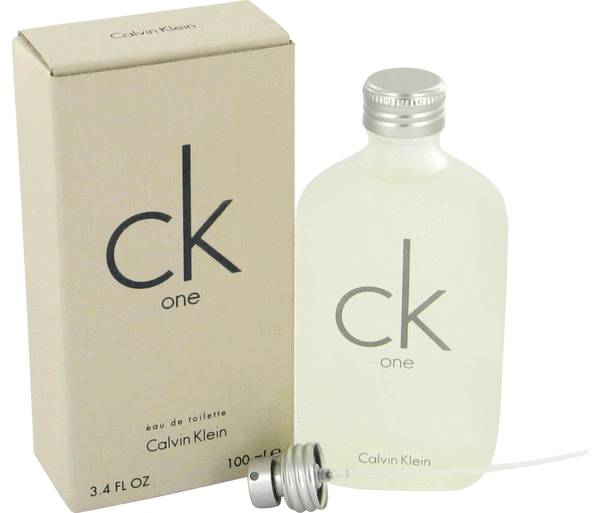 Calvin Klein Ck One is a stress reliever and a calming presence that washes over you as soon as you've dabbed it post-shaving. This adaptable scent is a season-less go-to. It's a bottle you'll reach for in spring just as much as you will in the depths of winter. 
Comfortingly easy to wear yet stimulating with its lemon, mint, and green notes, it's the scent of wind through your hair as you tackle the next bike trail or the feeling of fresh cotton sheets after a cleansing shower. It's an iconic scent and that's before you've even considered its budget-friendly price tag. One of the best Calvin Klein fragrances to give as a gift.
Similar to: Boss No. 6 by Hugo Boss, Azzaro by Azzaro, Drakkar Noir by Guy Laroche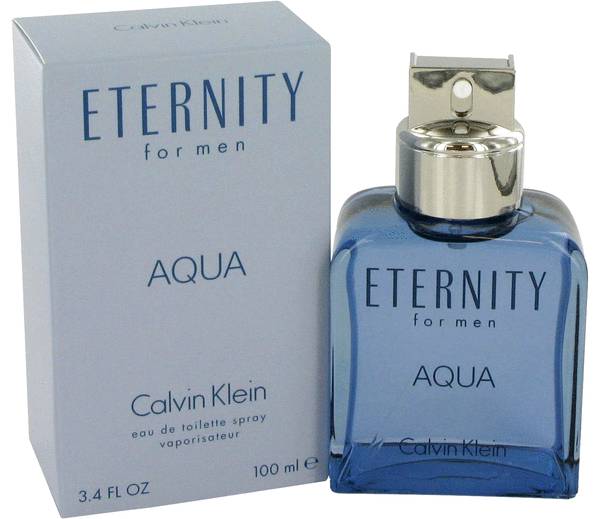 Calvin Klein Eternity Aqua is clean, fresh, and masculine. This ozonic scent smells a little like the lead actor in a car advert, confidently pushing full steam ahead without ever looking back. 
While Calvin Klein Eternity is perhaps the best CK fragrance to take you from day to night, Eternity Aqua takes a more sun-filled approach. This is a cologne for the modern man to accentuate a fresh trim or tightly cut suit without a single word mentioned. 
Wear Calvin Klein Eternity Aqua and find yourself immediately feeling a little more put together and prepared. Stressful day ahead? Reach for Eternity Aqua to smooth out the edges. This is definitely one of the best Calvin Klein colognes for men looking to find their inner calm.
Similar to: Versace Eros Cologne by Versace, Acqua di Gio Cologne for Men by Giorgio Armani, Versace Man by Versace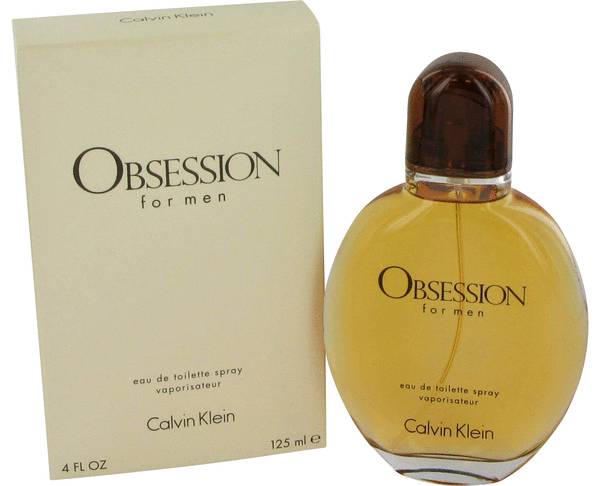 Calvin Klein Obsession is warm, dark, and brooding. This is a cologne for evening wear at a black tie event or a suave get-together with friends. This intricate cologne smells almost decadent with its vibrant characteristics. Obsession was originally designed as a daytime scent, alongside its darker companion, Obsession Night, reserved for cooler weather and thrill-seeking opportunities. 
But Obsession's cinnamon, nutmeg, amber, and patchouli notes make this cologne just as suitable for 5pm onwards. Its impressive longevity keeps Obsession in the forefront of your companion's mind all evening.
Similar to: Paul Sebastian Cologne by Paul Sebastian, The One Cologne by Dolce & Gabbana, Armani Code by Giorgio Armani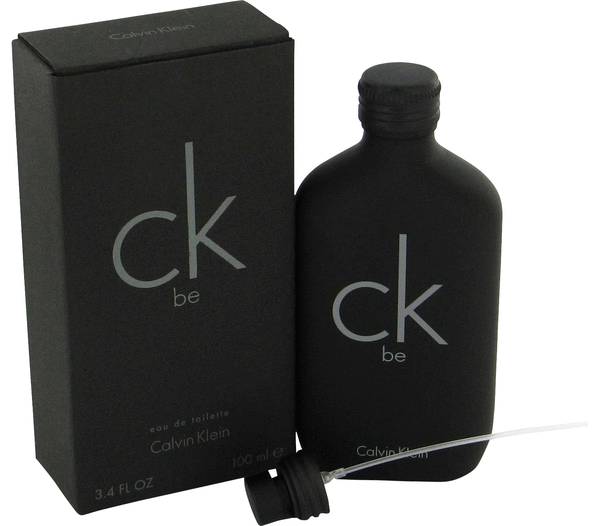 While Calvin Klein Ck Be is officially a unisex fragrance, it leans far heavier to the masculine end of the spectrum, making it one of the best Calvin Klein colognes for men looking for something a little lighter than the usual. Ck Be is refined and cleansing, a heavily green-based scent with woody, aromatic accords for balance. 
This is a cologne for the outdoors, worn best for treks through the forests or a wander up a mountainside. Breathe in that fresh, dewy air all around and wait for Ck Be's juniper, lavender, and peppermint top notes to work their magic.
Similar to: Jean Paul Gaultier by Jean Paul Gaultier, L'eau D'issey (issey Miyake) by Issey Miyake, Versace Pour Homme Dylan Blue Cologne by Versace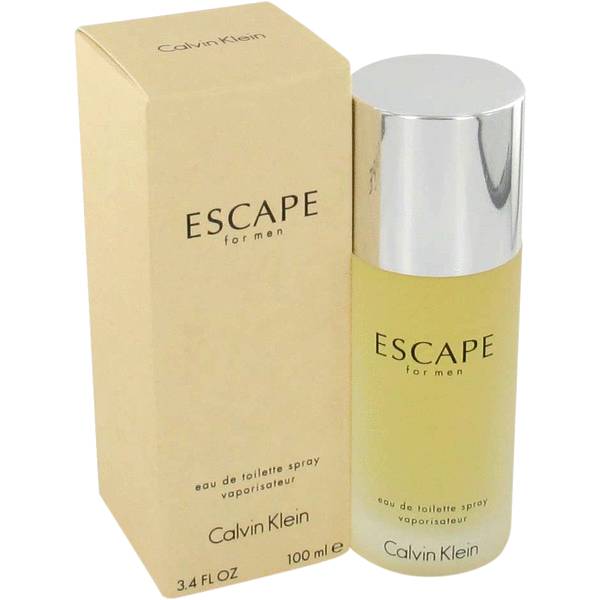 Calvin Klein Escape is designed for a long weekend in a new European city, piping hot espresso in hand and footsteps striding along pavements dotted with new experiences. It's sand in your hair after waking up from a nap in front of the ocean or an inquiring glance into an unusual-looking bar during golden hour. 
This aromatic, woody scent is one of the best Ck fragrances for the adventurous type who'd rather spend his free time exploring somewhere new than sitting around at home. It's inspirational, exotic, and ready to press play.
Similar to: La Nuit De L'homme Cologne by Yves Saint Laurent, Invictus by Paco Rabanne, Polo Blue Cologne by Ralph Lauren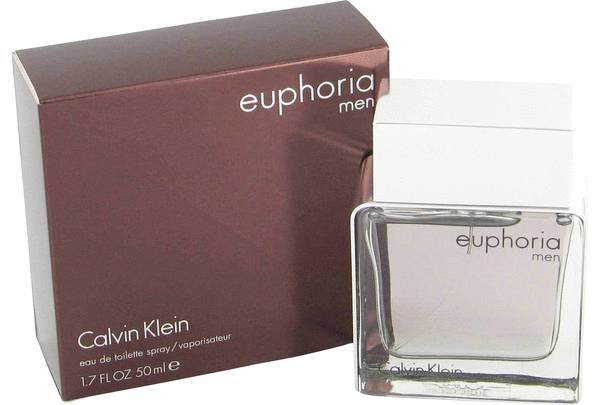 It's almost impossible not to like Calvin Klein Euphoria's fresh yet spicy notes. Like its name suggests, this is good news in bottled form — that promotion you've long been waiting for, the winning lottery ticket, or your undefeated soccer team all coming out on top. 
Euphoria is one of the most popular Calvin Klein fragrances and comes with a cheeky, ever-so-slightly playful undercurrent. It's best suited to men in their 20s or 30s thanks to its lighthearted free spirit and charismatic accords. Ginger, pepper, and suede keep things interesting as this cologne develops on the skin.
Similar to: 1 Million Cologne by Paco Rabanne, 212 Cologne by Carolina Herrera, Terre D'hermes Cologne by Hermes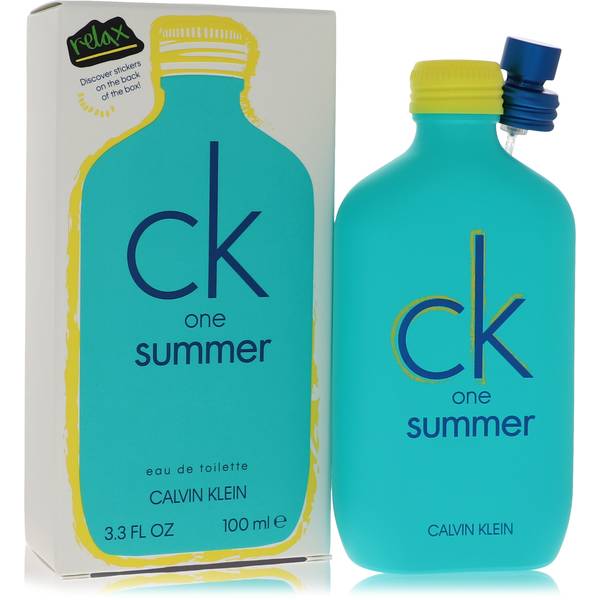 Calvin Klein Ck One Summer smells like that initial feeling of pushing upwards to break the surface after diving into fresh, deep water. It's the scent of those cooling raindrops running down your face and the hot sunshine beating down from above — a scent of pure, undiluted happiness. 
Ck One Summer is a unisex scent that delivers a hefty boost of aquatic notes, making it one of the best Calvin Klein colognes for the summer season. Heading off on vacation with a group of friends? You'll want to bring CK One Summer along for sure.
Similar to: Montblanc Legend Cologne by Mont Blanc, Fahrenheit Cologne by Christian Dior, Polo Black by Ralph Lauren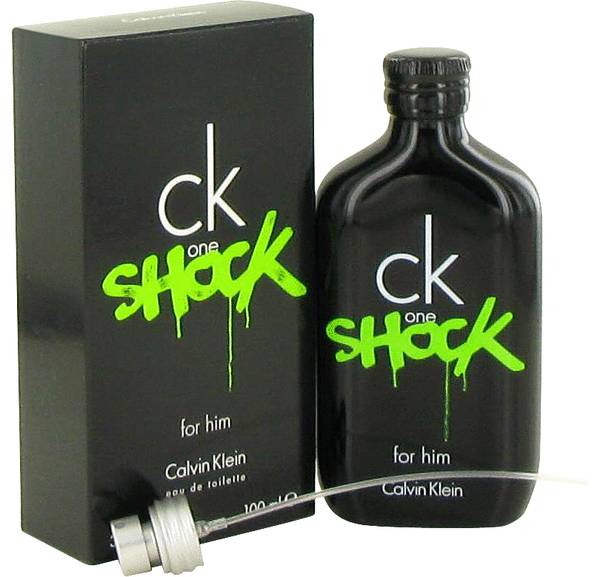 Contrary to its spicy, tobacco notes, Calvin Klein Ck One Shock is most definitely a youthful scent. But it's a heavy one with an impressive sillage, delivering memories and cracking jokes in every direction. This nuanced scent is best worn on shoulder seasons, when its citrusy clementine and fresh cucumber notes combine with contrasting sweet and spicy cardamom and pepper. 
Ck One Shock is widely known as one of the best-value CK colognes with its impressive longevity and an ever-so-slight energy-drink-hued final note that adds a dose of caffeine to your day. Wear for the office as a mid-week mood-shifter.
Similar to: Angel by Thierry Mugler, Montblanc Emblem by Mont Blanc, Polo Cologne by Ralph Lauren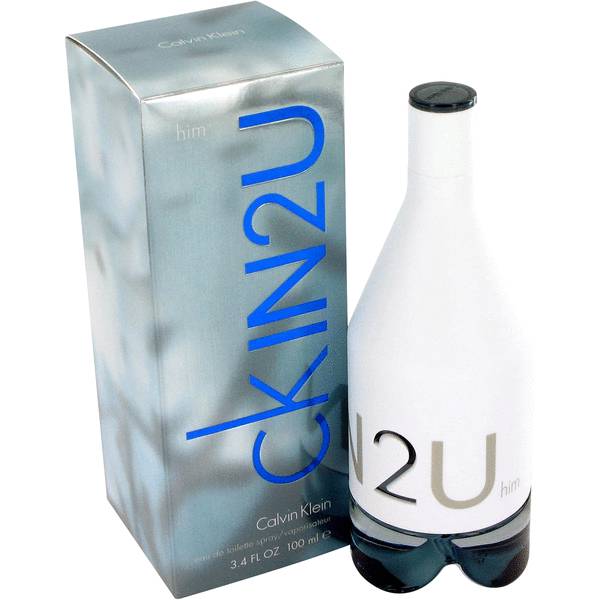 Many Calvin Klein scents are designed to be ageless. But if you're on the hunt for a Calvin Klein cologne for a younger man, choose Ck In 2u. This light, fun cologne blends lemon and tomato leaf, producing something that's fresh, woody, and perfectly balanced for a teenager or man in his early 20s. 
Cocoa and musk add an interesting undercurrent, providing depth and contrast in just the right amounts. It's one of the best Calvin Klein colognes for gifting or starting your Ck cologne for men collection.
Similar to: Hugo Just Different by Hugo Boss, Kouros Cologne by Yves Saint Laurent, Pi by Givenchy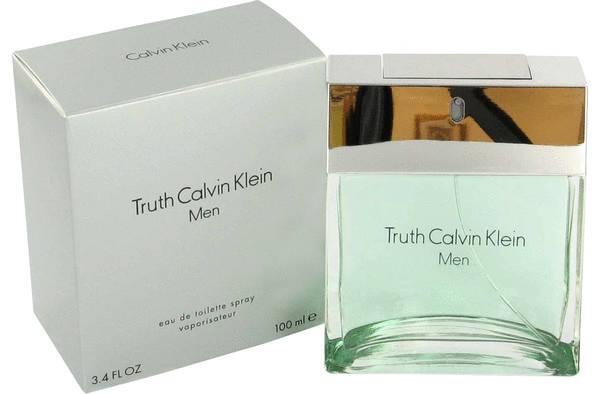 Calvin Klein Truth is understated and simplistic. It's a day-to-day cologne for the easygoing man that's almost universally loved around the world. This is a scent of green leaves rustling around as you hike past the river, fly rod slung over one shoulder.
It's hard to beat Truth's well-roundedness. This is among the best Calvin Klein fragrances for that final piece in the puzzle when you're fresh out the shower, aiming for a subtle, ozonic vibe before you leave for the daily commute. Its rich drydown of basil and patchouli gives Calvin Klein Truth an expensive edge you may not expect when you notice its affordable price tag. 
Similar to: Hugo Energise by Hugo Boss, Opium by Yves Saint Laurent, Paco Rabanne Cologne by Paco Rabanne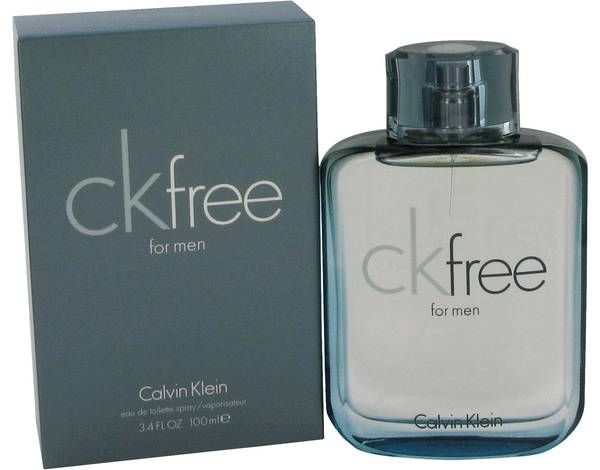 Calvin Klein Ck Free is for the man who loves nature — the man who can't think of anything better than spending his weekends wandering through the forest, scooping to sip fresh mountain water, and hearing nothing but the birds and the breeze around him.
Ck Free encapsulates that feeling into a woody, aromatic scent that's perfect for adding a relaxed, easygoing touch to life. While it's clean and wholesome, its deeper base notes of cedar, oak, and tobacco add an intensely modern, masculine feel. This is among the best Calvin Klein colognes for the natural man.
Similar to: Rochas Man Cologne by Rochas, Lalique by Lalique, Black Xs by Paco Rabanne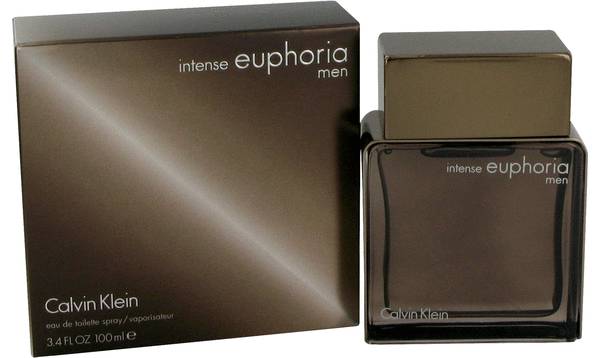 Calvin Klein Euphoria Intense isn't afraid to stray from the path when it comes to traditional male scents. Fusing its amber, woody notes with a dab of sweetness and a dash of oriental spice, it's a journey through forbidden lands with flashes of color sparking like lightning in the distance. 
This elegant, charismatic blend is a subtle one that sticks close to the skin, and its sillage is definitely on the gentle side. But where this cologne storms ahead is with its complexity. You'll delight in its woven thread of endless notes that should be appreciated the same way you'd sip on a fine whisky.
Similar to: Tuscany Cologne by Aramis, Pino Silvestre by Pino Silvestre, Boss Orange by Hugo Boss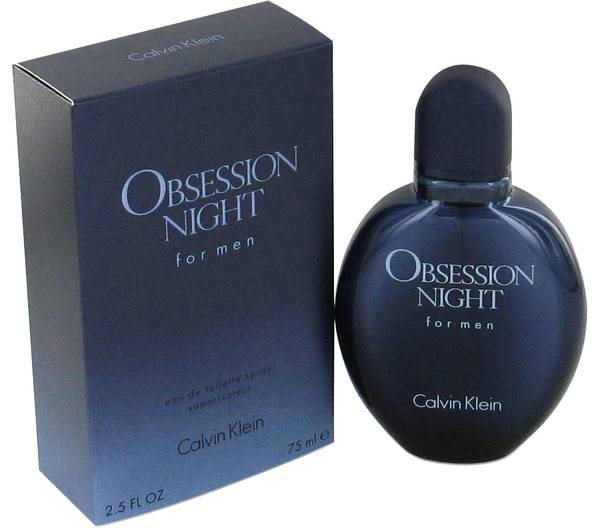 Calvin Klein Obsession Night is one of the best Calvin Klein colognes for the depths of winter, when its warming notes blaze from within like a just-lit fire or a deep sip of your favorite spirit. It's amber and woody but promises something more, with fruity hints of pear and grapefruit that tone down its flames with a little more refinement. 
Obsession Night is for the confident man who effortlessly hails a taxi or reserves the best seats in the house without a moment of hesitation. Wear it during the colder seasons and feel its warmth like a buttery soft leather jacket.