For floral, fruity, spicy bursts of passion, look to the best Armaf perfumes in this list.
Armaf may be a Middle Eastern fragrance brand by origin but there's definitely something distinctly European about the majority of its scents. 
Maybe it's the masterful, delicate blend of each perfume, fusing typically French notes into innovative potions that you'll struggle to replicate. Or it could be the classy bottle that each scent comes housed in, taking style notes from Italy and southern Europe.
But don't be fooled by the elegant aura that Armaf possesses. You'll be pleased to hear that this is definitely a budget friendly brand. So, once you've admired each Armaf scent and built up quite the shortlist, you're free to add them all to your basket without worrying about your poor bank balance afterwards.
Not sure where to start in the world of Armaf fragrance? Read on for all of the best Armaf perfumes on offer.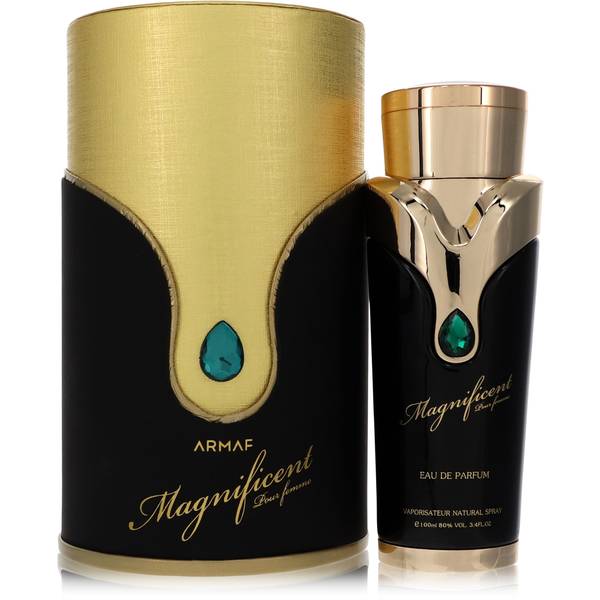 Armaf Magnificent is happiness and pride wrapped up in a bottle. It's a smile that zings with fruity joy and a heavenly undercurrent. This is the scent of receiving brilliant news or walking with a spring in your step. One of the best Armaf fragrances to wear on a cool spring day, Magnificent's enthusiasm transforms even the most underwhelming of situations into something deliciously exciting. 
The fruity notes of raspberry and blackcurrant here skip through the meadows with pink pepper, rose, and patchouli adding a faintly exotic hue to this scent. That blend makes Magnificent a top choice on a 24-hour basis, ideal for both daytime or nighttime occasions.
Similar to: Pink Sugar by Aquolina, 4711 Acqua Colonia Mandarine & Cardamom by 4711 Perfume, Demeter Banana Flambee by Demeter Perfume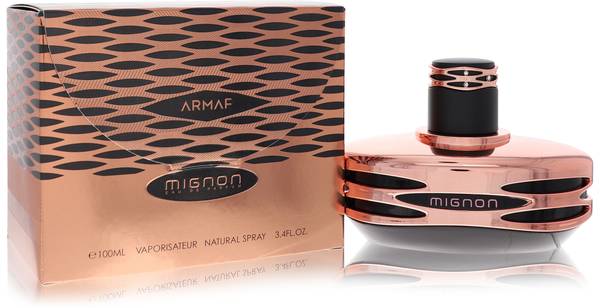 Armaf Mignon Black is soft and sweet — a gourmand care package with armfuls of white florals, rich chocolate, and vanilla. This decadent, stimulating fragrance is one to breathe in deeply, letting its delicious accords wash over you like the adult equivalent of a kid in a candy store. It's exciting and novel with a woody, musky base that settles down gently long after the party has finished. 
The beauty of Mignon Black comes from its versatility. You'll love this scent as a standalone fragrance for day-to-day wear but it works wonders as an evening scent too, when layered with a slightly heavier, exotic perfume. This is one of the best Armaf perfumes to give as a gift thanks to its wide appeal and flexibility.
Similar to: 273 by Fred Hayman Perfume, Ellen Tracy by Ellen Tracy, Touch by Fred Hayman Perfume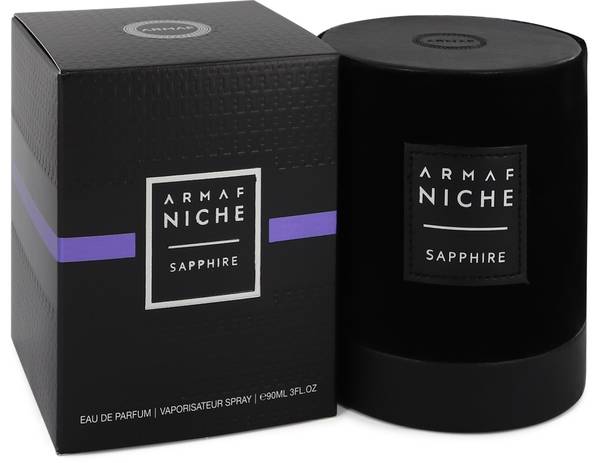 Armaf Niche Sapphire simply smells intricate and expensive. It's a blend you'd struggle to pinpoint exactly until you've had a few moments to properly think about it. This masterfully infused perfume is one of the best Armaf fragrances for high profile women or anyone who walks with a confident appeal. 
Charming and multi-layered, its grapefruit and mint top notes spark like gentle pinpricks before dousing you with violet and woody notes. Ambergris, guaiac wood, and amber are the focal point of its wholly impressive drydown — one that you'll appreciate most from golden hour onwards.
Similar to: Samsara by Guerlain, Alien by Thierry Mugler, Crystal Noir by Versace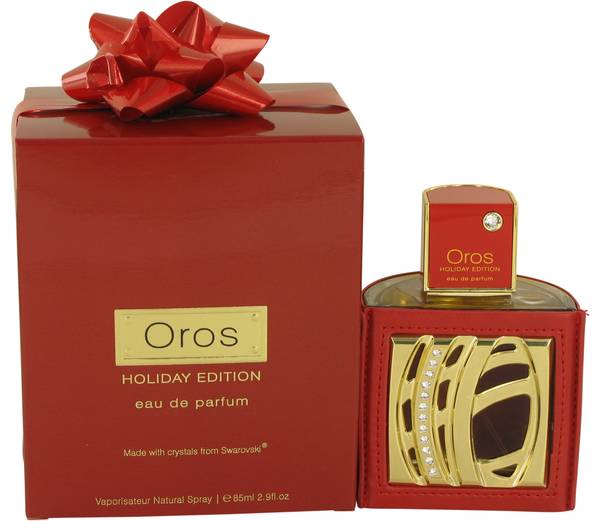 Armaf Oros Holiday is absolutely a winter scent and it's one that should be paired with holiday baking, delicious smells wafting from the oven, and an overall feeling of joy in the air. Released in 2015, it took Oros Holiday no time whatsoever to rise up the ranks as one of the best Armaf perfumes for the season and it's sat there firmly ever since. 
Sure, you probably wouldn't choose this heavier scent for spring or summer. But much like an anticipated present, it's a delight to unwrap carefully each year, when its raspberry, blackcurrant, and cinnamon notes sparkle like fairy lights on the tree.
Similar to: Libre by Yves Saint Laurent, Idole by Lancome, Ombre Rose by Brosseau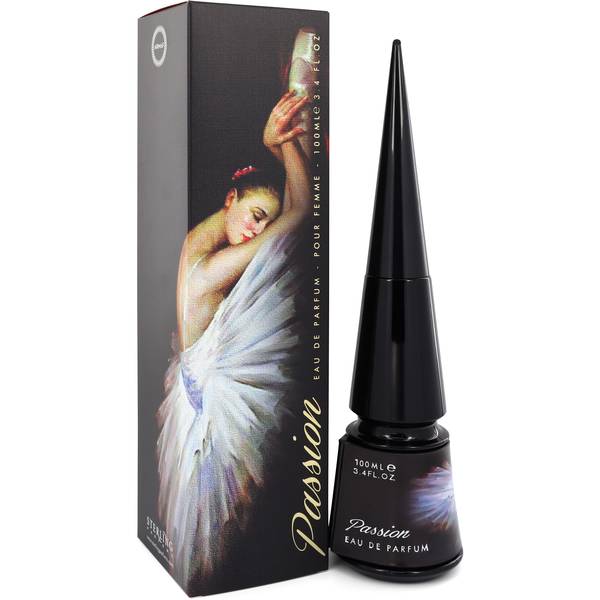 Armaf Passion is one of the most beautiful fragrances around. It's a watercolor blend of delicate florals that dances across the page with a multitude of pastel shades. This soft fragrance is ideal for all kinds of occasions with an enchanting base that performs a little differently on each wearer. 
Lemon, gardenia, and Mandarin orange set the scene for a fresh, joyful scent that you'll love for years to come. While Passion may be an intimate scent in terms of sillage, it blooms like a meadow full of flowers when layered with citrus or floral perfumes.
Similar to: Passion Perfume by Elizabeth Taylor, Realities Perfume by Liz Claiborne, Rive Gauche Perfume by Yves Saint Laurent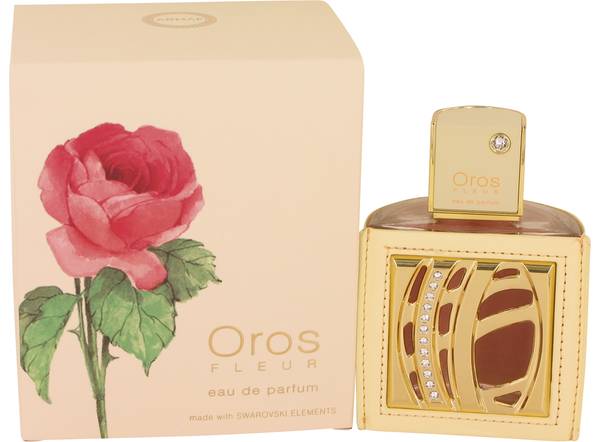 Everything about Armaf Oros Fleur is enhanced, from its almost overwhelming floral and fruity notes to its everlasting longevity and the delicious trail of scent that wafts behind your every step. A loud fragrance in every sense of the word, Oros Fleur is a strong, stunning perfume that delivers a powerful punch of strawberry, peach blossom, and citrus notes. 
Oros Fleur needs no introduction or extra layering before it gets started. A quick spritz of this fragrance and you're good to go for the rest of the day. Wear it on sleepy mornings when you need a little extra boost to your day.
Similar to: L'air Du Temps by Nina Ricci Perfume, L'instant Perfume by Guerlain, Escada Ocean Lounge Perfume by Escada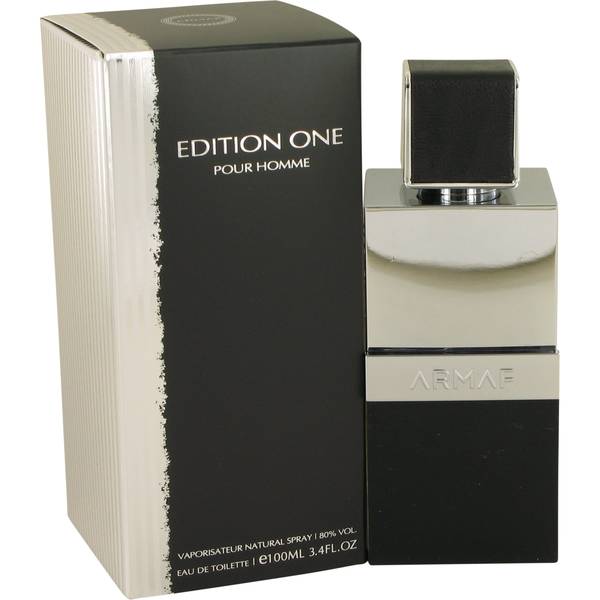 Armaf Edition One's classy bottle adds a stylish touch to your dressing table and makes a brilliant fragrance for gifting. This almost universally-loved scent is an impressive mix of white florals and citrus fruits with a generous dash of honey. 
While Armaf fragrance is renowned for its budget friendly price tags, you'll certainly second guess Edition One's easygoing cost thanks to its premium notes of neroli, bitter orange, and jasmine. This is definitely one of the best Armaf perfumes for women on their way to dressed-up occasions, adding the equivalent of a cashmere scarf or Louboutin heels to your look without the added expense.
Similar to: Si Lolita by Lolita Lempicka, First by Van Cleef & Arpels Perfume, Diva by Ungaro Perfume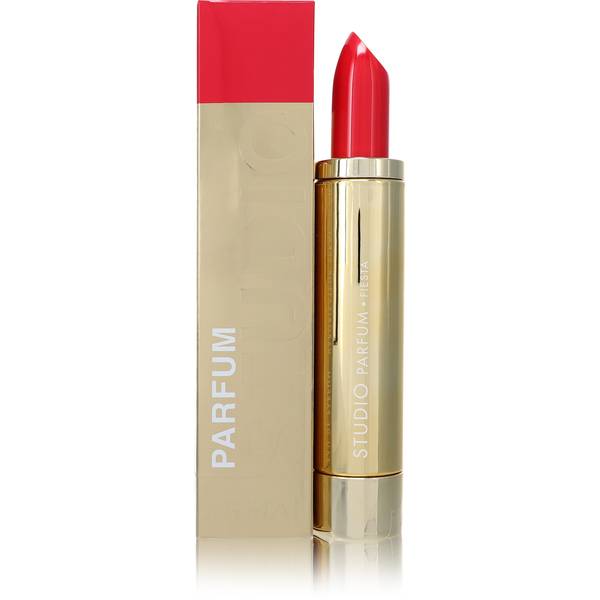 If you're a fan of orange scents you'll adore Armaf Studio Parfum Fiesta. This citrus-based fragrance is like wandering through Mediterranean fruit groves, smelling the sweet air, and feeling the verdant vines tickling your skin.
With top notes of red raspberry, passion fruit, and violet leaf and wonderful sillage, this summer-ready selection is one of the best Armaf fragrances for getting you into vacation mode. Studio Parfum Fiesta is undoubtedly an underrated Armaf scent, making it all the more special when you add it to your collection. It's a beautiful, exotic blend that smells like smiles.
Similar to: Cashmere Mist by Donna Karan, Halston Woman by Halston, Jai Ose by Guy Laroche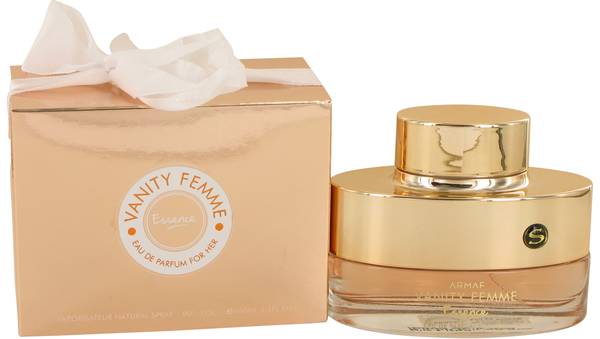 Armaf Vanity Essence is the essence of a woman captured in a bottle. It's elegant and smooth — a swoon-worthy blend of orange blossom, freesia, and peach notes that dance between the spectrum of excitement and enthusiasm. This is a brilliant scent for classy occasions like weddings or anniversaries, when its lengthy drydown adds an extra-special touch. 
Vanity Essence's unique blend of white florals is almost mesmerizing. This is a true hidden gem in the fragrance world that you'll wear like a statement necklace. Armaf Vanity Essence is also very easy on the pocket, making it one of the best Armaf perfumes to choose when you're hunting for a new staple scent.
Similar to: Ariana Grande Cloud by Ariana Grande Perfume, Juicy Couture by Juicy Couture, Jimmy Choo by Jimmy Choo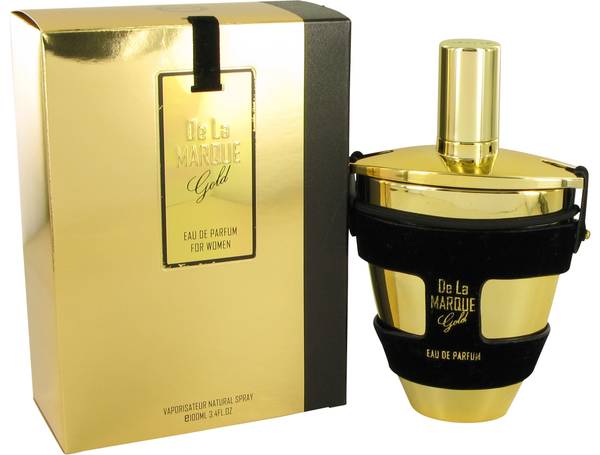 Armaf De La Marque Gold is powerful and impressive. It's a sleek, suave scent that should be worn with stiletto heels and your finest jewelry. Neroli, pink pepper, and bergamot are three of its most prominent base notes and are responsible for this scent's unbeatable sillage.
A quick spritz of De La Marque Gold brings on the same feeling of walking out of the hair salon with freshly tamed locks, wearing your favorite outfit and smelling delicious all at the same time. It's a shooting star of a fragrance that performs without hesitation. 
Similar to: Fantasy by Britney Spears Perfume, Light Blue by Dolce & Gabbana Perfume, Euphoria by Calvin Klein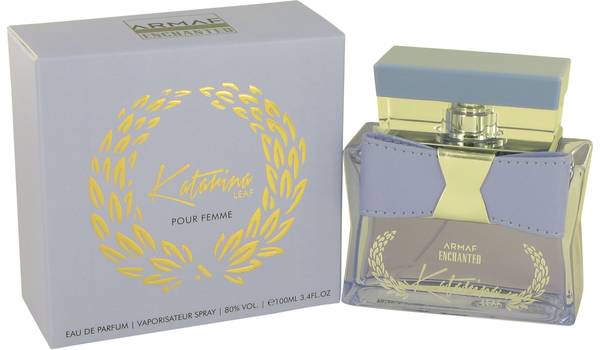 Armaf Katarina Leaf is cheeky and fun, like an exotic woman who chatters away leaving everyone around feeling a little spellbound. This citrus, floral scent is confidence wrapped up in a bottle. 
But that confidence comes dappled with a fun edge too — a light-hearted core that blends orange blossom, violet leaf, and cedar into something complex and perfectly layered. Katarina Leaf is a scent that'll keep you guessing, performing uniquely on everyone who samples it. Impressive longevity makes this one of the best Armaf perfumes for long days.
Similar to: Chantilly Perfume by Dana, Claiborne Perfume by Liz Claiborne, Alyssa Ashley Musk Perfume by Houbigant
Contrary to its Middle Eastern roots, Armaf Q Donna smells far more like a traditional Italian scent: rich, inviting, and premium. Sweet and sensual, Q Donna wraps itself around you with a cloak of floral notes and whisks you away with a blast of fruitiness. 
One of the most sophisticated scents around, Q Donna is best suited to women in their 30s and 40s who will quickly fall in love with its contrasting heliotrope, amber, and patchouli notes. It's passionate and hedonistic and deserves to be worn solo. There's no need to layer this scent.
Similar to: Jessica Simpson Ten Perfume by Jessica Simpson, Adam Levine Perfume by Adam Levine, Ri Ri Perfume by Rihanna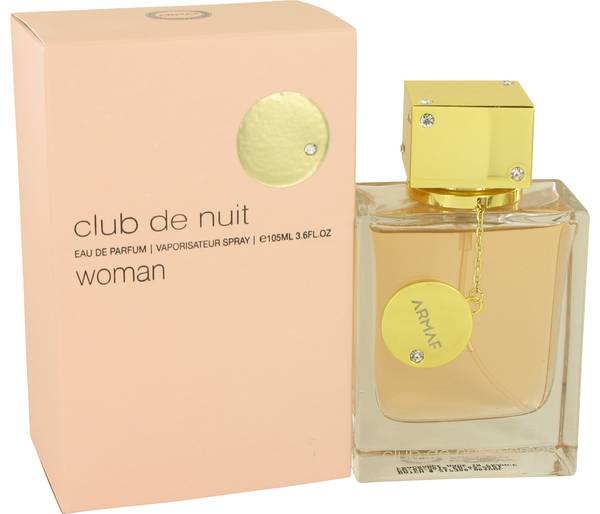 Armaf Club De Nuit is bright-eyed and ready for adventures — hailing the cab, pulling on its shoes, and hurrying everyone else at the same time. It's attentive and enthusiastic with a vibrant citrus, patchouli mix along with rose, jasmine, and litchi. This always-ready fragrance is the first to crack a joke and the last one standing at the end of the night. 
Club De Nuit is bright, light, and immediately likable. It's a fragrance you'll remember long after you've initially smelt it and one that you'll find yourself almost subconsciously circling back to purchase. Its citrus notes linger the longest with a dash of vanilla to round it off. This is among the best Armaf perfumes for new romance.
Similar to: Fantasy Midnight by Britney Spears, Reb'l Fleur by Rihanna, Lolita Lempicka by Lolita Lempicka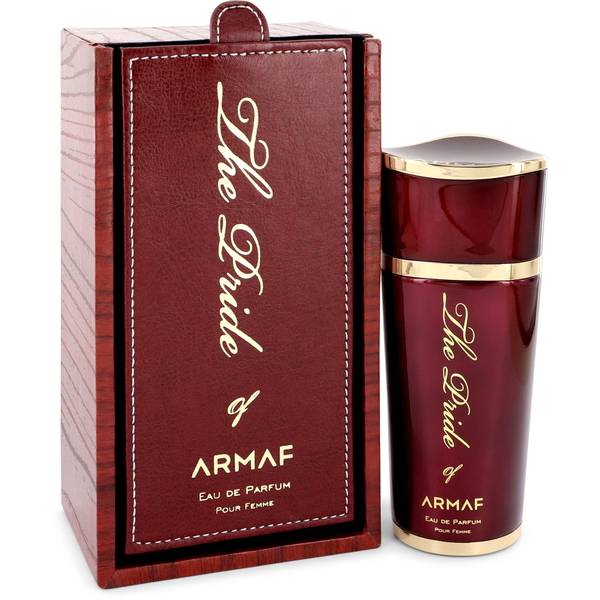 Armaf The Pride Of Armaf is one of the most popular Armaf scents and its delicious, almost good-enough-to-eat blend is the sort of scent you'll spritz multiple times before leaving the house, finally spritzing once again just as you run out the door to truly soak up its sweet notes. 
Almond, coffee, and cacao pod offer an intoxicating blur with a stylish twist while top notes of orange blossom and jasmine add a subtle, feminine edge. It's one of the best Armaf fragrances for all occasions. Don't be surprised to receive multiple compliments while wearing this fragrance.
Similar to: White Shoulders Perfume by Evyan, Maja Perfume by Myrurgia, Tea Rose Perfume by Perfumers Workshop
Armaf Hunter might be a budget-friendly scent but it definitely doesn't look or smell like it. This extravagant scent smells far more expensive than it actually is with its artful blend of white floral, woody, and almond notes. You'll love this vanilla-filled scent the most during colder weather or during evening occasions when the cool breeze activates its praline, sandalwood, and musk notes. 
While many Armaf scents may be heavily feminine, Hunter is more of a unisex blend, making it one of the best