Glamorous, exciting, and red-carpet-ready, Elizabeth Taylor perfume is more than just a scent, it's your signature, sophisticated finishing touch. Famous actress Elizabeth Taylor firmly believed in the importance of fragrance, and each of her 16 scents were curated carefully alongside master perfumers. 
Taking the perfume world by storm — like she did for the silver screen — Taylor's fragrance empire began in 1987 with the record-breaking Passion. The brand's fame has continued over the years with a never-ending trail of unique, timeless scents. Not sure where to start with the best Elizabeth Taylor perfumes? Read on for all of our top picks.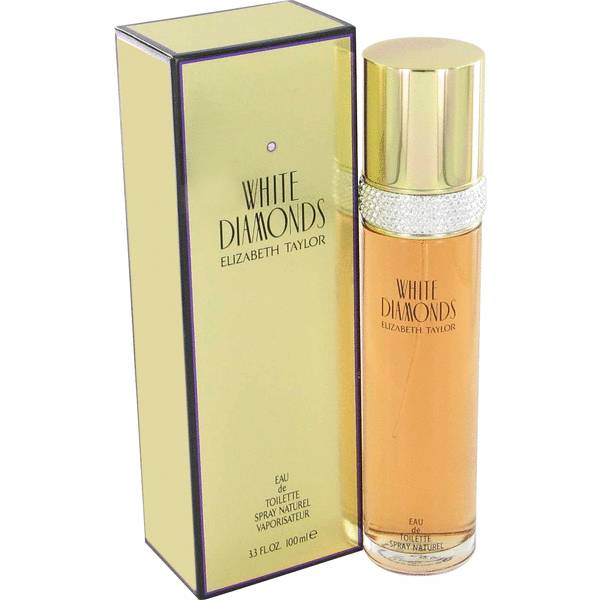 White Diamonds is the most popular Elizabeth Taylor perfume by far and is renowned for its white floral notes. This sheer scent comes heavily concentrated. It's a harmony of flowers and aldehydes producing a classic blend loved by women of all ages. 
Not sure where to start your Elizabeth Taylor perfume list? Begin with White Diamonds, with its almost eternal longevity and a seriously strong sillage that dominates the room. Violet, rose, and jasmine keep things classical, in a signature scent that leaves you feeling fresh and flowery all day long.
Similar to: Bright Crystal by Versace, Euphoria by Calvin Klein, L'instant Perfume by Guerlain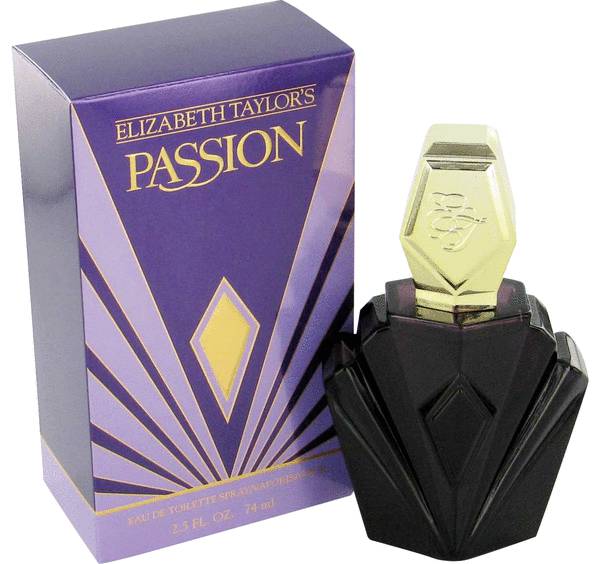 Elizabeth Taylor Passion prowls into position, like a sleek, woody-hued leopard that pads on its paws with confidence and charm. Powdery, animalic, and musky, Passion is anything but a daytime fragrance, with its enticing accords that suit the pitch black night sky and the twinkling stars. 
You'll love this rich, intense fragrance the most during colder weather, when its honey-spiced notes warm from within. Released back in 1987, this standalone scent is a superpower of the perfume world, wowing everyone who samples it in a single spritz. It's one of the best Elizabeth Taylor perfumes for first dates.
Similar to: Obsession Perfume by Calvin Klein, Red Door Perfume for Women by Elizabeth Arden, Oscar Perfume by Oscar de la Renta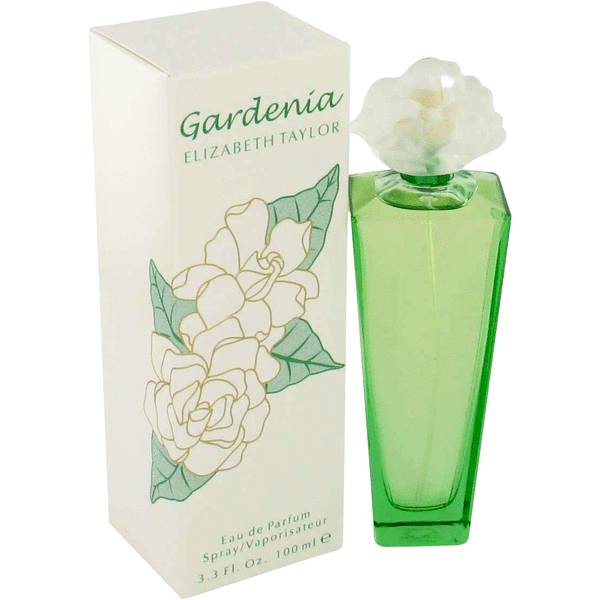 Gardenia perfume from Elizabeth Taylor is an early morning awakening, treading softly downstairs in the morning light and stepping outside onto the dewy grass. It's simple and understated — a whilte floral blend of lily-of-the-valley, gardenia, and orchid with just the right amount of sillage. 
A fragrance that deserves a second glance, it's one of the best to wear on day-to-day occasions for a stylish, subtle addition to your look. Or, layer Gardenia with stronger floral fragrances or those with gentle citrus hues for a brilliant welcoming to spring.
Similar to: Giorgio Perfume by Giorgio Beverly Hills, Eternity by Calvin Klein, Cabotine Perfume by Parfums Gres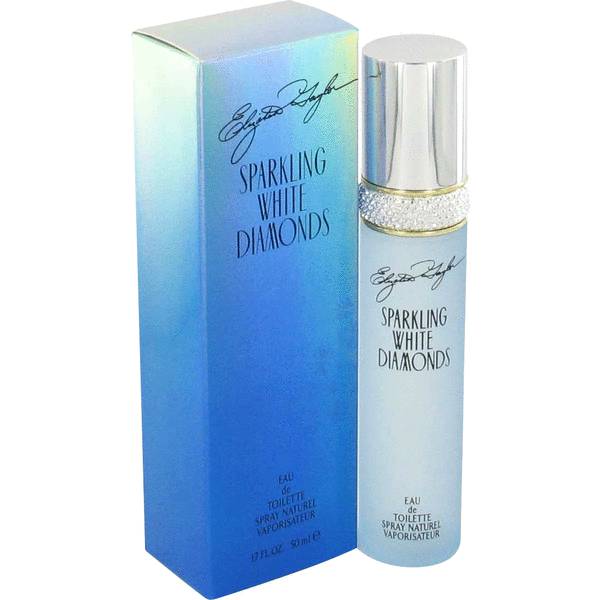 Elizabeth Taylor Sparkling White Diamonds is a glint on your finger that catches the light every time you move. White floral and musky notes fuse in the air with a simple, elegant appeal. 
Sparkling White Diamonds isn't a heavy fragrance but its refined nature gleams with power. It's also the best Elizabeth Taylor perfume in terms of longevity, with a beautiful, lily-dominant scent that lingers on the skin. This is the one to wear during formal events, when its white-hued notes blend perfectly with glamorous clothes.
Similar to: Paloma Picasso Perfume by Paloma Picasso, Hugo Deep Red Perfume by Hugo Boss, Rive Gauche Perfume by Yves Saint Laurent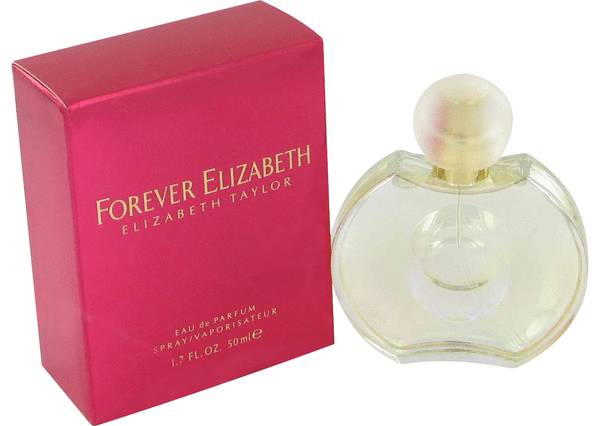 Elizabeth Taylor Forever Elizabeth is a romantic, comforting scent that suits women of all ages with its fruity tones and powdery, woody base. 
Forever Elizabeth is a skin scent rather than an overly loud fragrance, delivering a refined yet soft boost. Crisp green apples, blackberries, and Mandarin oranges complement fresh jasmine and tiare flowers. This is among the best Elizabeth Taylor fragrances for office wear.
Similar to: Dolce & Gabbana Light Blue Perfume by Dolce & Gabbana, Cool Water Perfume by Davidoff, Fantasy Perfume by Britney Spears
Elizabeth Taylor Violet Eyes is a soul searcher that looks deep inside and blooms with pride. Contrary to its name, Violet Eyes isn't a violet-heavy scent. Instead, it's floral, rose, and woods — a sophisticated and intriguing blend that asks questions rather than answering them. 
Violet Eyes is one of the best Elizabeth Taylor perfumes when you're looking for power and longevity, thanks to its brightly colored notes. Fresh white peach, jasmine, and purple rose offer up a mysterious, endlessly feminine scent. Layer with another rose-heavy scent to bring out its warmth.
Similar to: Stella Perfume by Stella Mccartney, L'air Du Temps Perfume by Nina Ricci, Ysatis Perfume by Givenchy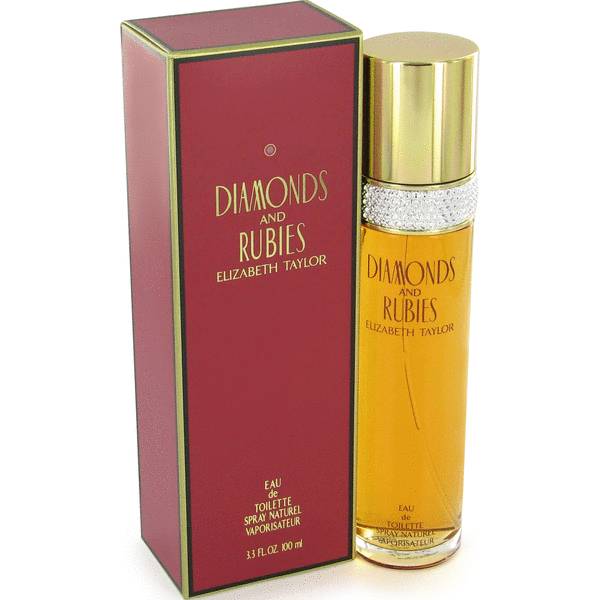 Decadent and exciting, Elizabeth Taylor Diamonds & Rubies is a scent of hedonism and indulgence. It's handfuls of precious gems in pools around you, their unique colors glinting in contrasts. Powdery and floral, Diamonds & Rubies simply smells expensive. It's the fragrance equivalent of buttery leather or thick, almost quilted velvet. 
The range of notes here — including sweet jasmine, orchid, heliotrope, and sensuous musk — suits Diamonds & Rubies more to a woman in her 30s or 40s. It's a scent of subtle dominance, leaving a trailing path of sumptuous ylang-ylang and lily-of-the-valley.
Similar to: Sunflowers Perfume by Elizabeth Arden, Paris Perfume by Yves Saint Laurent, Samsara Perfume by Guerlain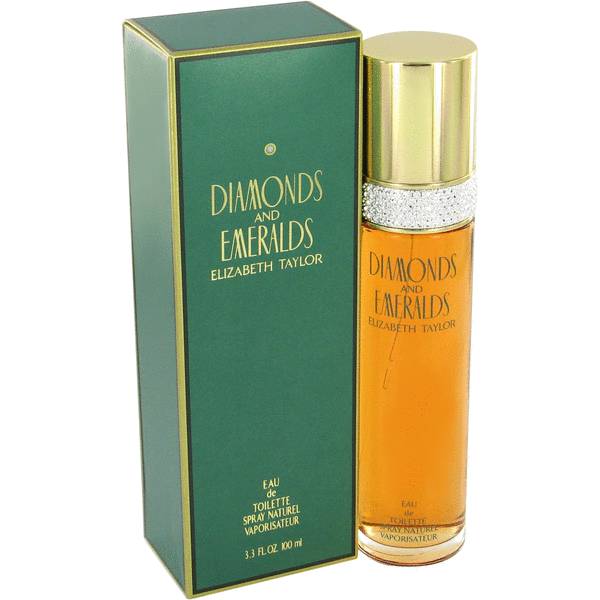 Elizabeth Taylor Diamonds & Emeralds is feminine and soft, a dipped toe in a glassy lake surrounded by wildflowers and gentle green hues. This light fragrance has the potential to be layered with contrasting white floral scents but works just as well worn alone, preferably for quiet, reflective Sunday mornings. 
Contrary to other scents in the "Diamond &" lineup, Diamonds & Emeralds is understated and calm rather than loud and confident. Apricot, fresh mandarin, juicy peach, and sage offer an oriental breeze with a soft, powdery finish. This is one of the best Elizabeth Taylor perfumes when discretion is called for.
Similar to: First Perfume by Van Cleef & Arpels, Cinema Perfume by Yves Saint Laurent, Fidji Perfume by Guy Laroche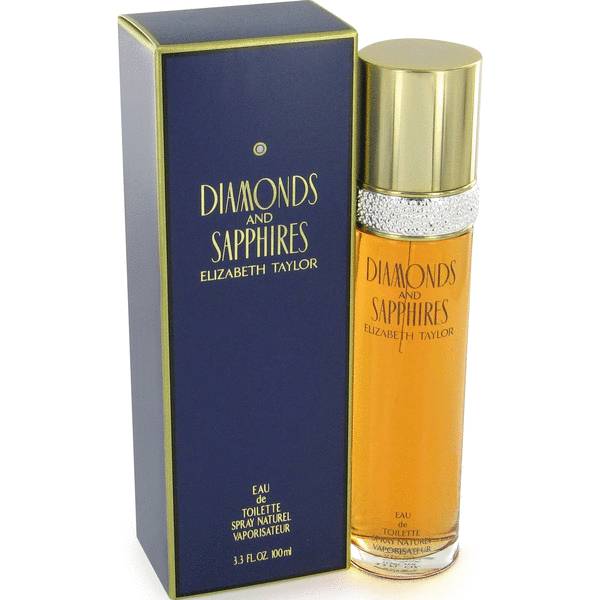 Elizabeth Taylor Diamonds & Sapphires is warm, fresh, and seductive. It's a "come a little closer" fragrance that appeals with a single spritz. Sweet and strong, Diamonds & Sapphires grows on the skin, starting out with a gentle white floral blend that blooms into something complex and beguiling. 
Rose, jasmine, rhubarb, and ylang-ylang add a seductive touch to this daytime scent that's best enjoyed on spontaneous weekday evenings. Vetiver, amber, and musk base notes ensure heavy sillage, so you know your presence will be felt.
Similar to: Burberry Perfume by Burberry, Lacoste Pour Femme Perfume by Lacoste, Le Parfum Elie Saab Perfume by Elie Saab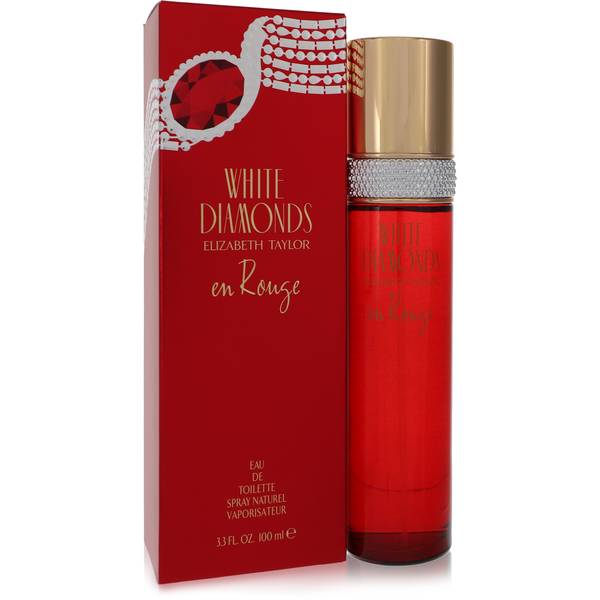 Elizabeth Taylor White Diamonds En Rouge is modern yet timeless — a blend of the old and the new. Diamonds En Rouge is rose-hued and sweet, a sugar-pink crystal that drips with rubies.
One of the newest women's Elizabeth Taylor perfumes around, Diamonds En Rouge is swift and uncompromising. It's a deep, enchanting scent designed to leave the unforgettable impression of glamor. There's no need to layer this fragrance with another. It's one of the best Elizabeth Taylor perfumes for leaving its fiery spirit behind long after you've checked out.
Similar to: Paris Hilton Heiress Perfume by Paris Hilton, Burberry Summer Perfume by Burberry, Organza Perfume by Givenchy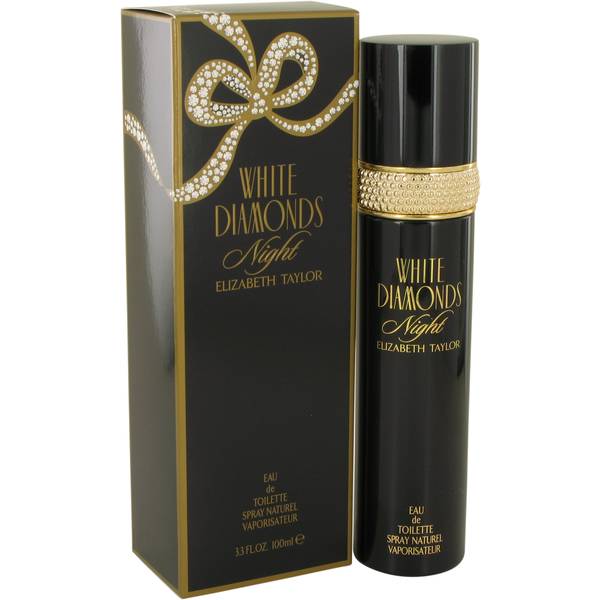 Elizabeth Taylor White Diamonds Night is a scent of moonlit glamor — of late nights, dark, red lipstick, heavy diamond necklaces, and oversized rings. It's indulgent and thrilling, a fragrance that sparkles and glitters at the merest hint of light. 
Wear White Diamonds Night whenever you're looking to impress. Its floral note of night blooming jasmine leaves a whisper on the skin with its longevity. Apricot and sweet freesia add a fun-spirited touch, responsible for this fragrance's warm-hued sillage. Creamy sandalwood and patchouli are the alluring base notes that follow.
Similar to: Obsession Perfume by Calvin Klein, Calandre Perfume by Paco Rabanne, Angel Perfume by Thierry Mugler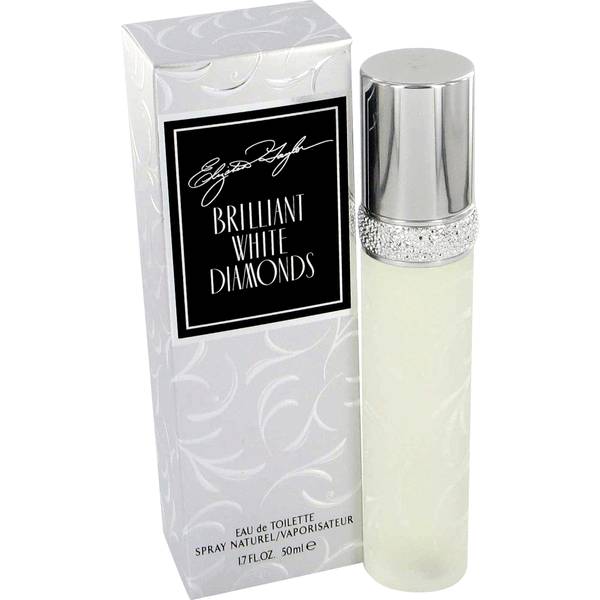 Elizabeth Taylor White Diamonds Brilliant is known for being Elizabeth Taylor's most impressive fragrance when it comes to silage. A single spritz of this white floral, citrus-hued fragrance comes with a hefty dose of power that follows you from room to room. 
Memorable and welcoming, this friendly fragrance is one of the best Elizabeth Taylor perfumes for wearing to brunch or shopping trips with friends. Its honeysuckle, lily, and Bulgarian rose adding a personable touch to your day. 
Similar to: Boss Ma Vie Perfume by Hugo Boss, The One Perfume by Dolce & Gabbana, Lou Lou Perfume by Cacharel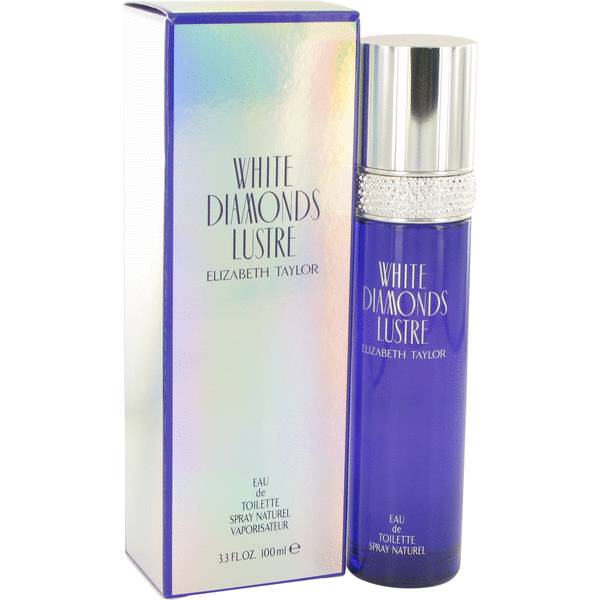 Elizabeth Taylor White Diamonds Lustre has a lot to show off, but its great value is one of the things its frequent wearers almost always mention. Known for being one of the strongest Elizabeth Taylor perfumes, White Diamonds Lustre is intense and heady without being overbearing. 
Looking for a new daily staple that's just as suitable for Monday mornings as it is for Friday evenings? Choose White Diamonds Lustre. Raspberry, pear, and bergamot open with a wide grin while narcissus, jasmine, and orange blossom add a spring-like fervor. The best part? A spritz on your hair leaves this Elizabeth Taylor perfume for women smelling delicious for upwards of 24 hours.
Similar to: Tresor Perfume by Lancome, Very Irresistible Perfume by Givenchy, So De La Renta Perfume by Oscar De La Renta
What is Elizabeth Taylor Perfume?
Elizabeth Taylor perfume is elegant and classy. Inspired by Taylor's life on the silver screen, each fragrance released by the actress tells a story of her famous past. Elizabeth Taylor perfume is usually reserved for women in their late 20s upwards, with scent blends renowned for their longevity.
Summary
A quick spritz of one of the Elizabeth Taylor fragrances above, and you'll find yourself on a whirlwind of adventure with timeless, graceful appeal. You'll find a huge range of all of the best Elizabeth Taylor perfumes for women here at perfume.com.
---
For more guides to the best perfumes from renowned brands, read on:<