The iconic French fashion brand has been releasing incredible scents since the 1960s. See the best YSL perfumes below.
Few designers can compete with the legend that is Yves Saint Laurent. The French couturier had a sophistication that is so legendary, its imprint remains today despite the fact that it's been many years since Saint Laurent helmed his namesake brand. In fact, not only was the designer a groundbreaker with his own label, which he launched with his partner Pierre Berge in 1961, but he worked for Christian Dior for years prior. 
Saint Laurent is responsible for some of the most enduring fashion trends, like women's trousers for any occasion — that's right, before YSL, women didn't wear trousers commonly everyday, let alone to elegant affairs. Yet he also created some of today's most popular scents.
The YSL brand is actually the first makeup and fragrance label to have a fashion house's name attached to it. Yves Saint Laurent's goal was to dress women from head to toe and that of course includes fragrance. Plus, it's a great way to get a piece of the brand without maxing out your credit cards. 
Keep reading for a look at the 10 best YSL fragrances for 2022.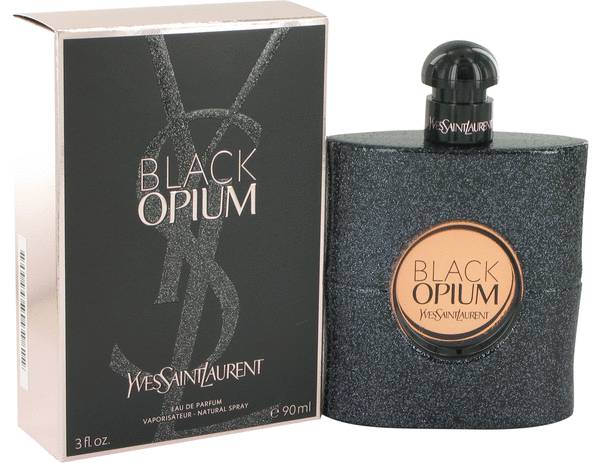 Launched in 2014, Black Opium quickly became one of the best YSL perfumes. While it's dark and sexy, it's also approachable and surprisingly easy to wear, which is perfectly reflected in the duality of the bottle — black (and shaped like the original) but also sparkly. The vanilla fragrance is widely touted as the rock-n-roll alternative to the original Opium. That's perfectly in keeping with the turn the brand was taking at the time, under the direction of creative director Hedi Slimane.
The rock-and-roll vibe is reflected in the unique blend of notes that includes pink pepper, pear, coffee, jasmine, bitter almond, licorice, and most intensely vanila, patchouli, and cedar. This is a fantastic year-round scent to wear after nightfall, though it works particularly well in the cooler months. Plus, true to its rock-n-roll inspiration, it has great projection, so it would be perfect to wear to a concert, allowing you to stand out in a crowded space. 
Recommended related fragrances: Bright Crystal by Versace Perfume, The One by Dolce & Gabbana Perfume, Kenzo Flower by Kenzo Perfume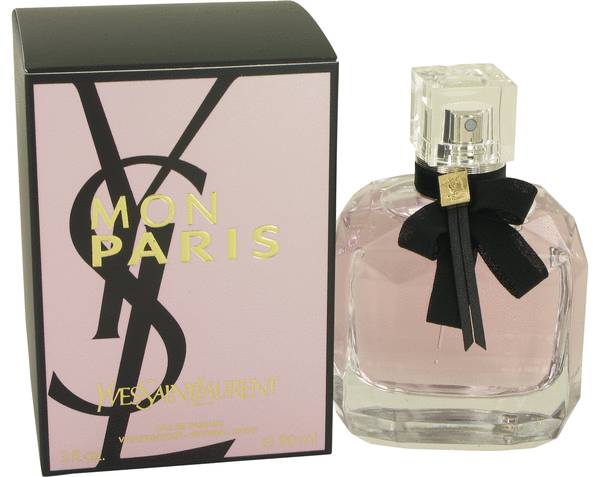 Mon Paris is part of a Paris-inspired line that Yves Saint Laurent launched a few years ago. It shouldn't be all that surprising that a scent inspired by the city of love would be one of the best YSL perfumes on the market. If you're looking for an easy-to-wear scent that is incredibly versatile and appropriate for any age (even young women/teens just getting into fragrances), check out Mon Paris.
It starts off with fruity and citrus notes like orange, tangerine, strawberry, raspberry, and pear before moving into florals like peony and jasmine. It then settles with patchouli, white musk, moss, cedar, and vanilla making for a multidimensional scent fashioned out of universally pleasing accords. Sure to get a lot of compliments, this is one of the best YSL fragrances when you'd like to turn a few heads. 
Recommended related fragrances: Versace Pour Femme Dylan Blue by Versace, Lolita Lempicka by Lolita Lempicka, Black Orchid by Tom Ford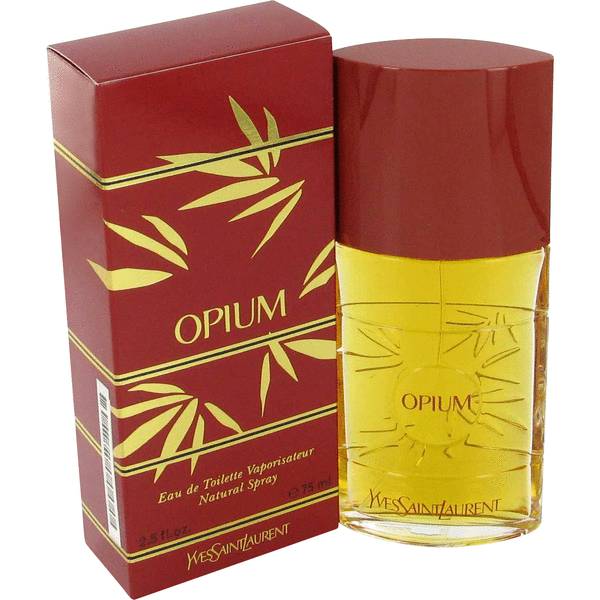 No list of the best YSL perfumes for women could avoid mentioning Opium. It's arguably the most well known fragrance from the brand and many people's all time favorite. It was launched in 1977 as a reflection of the designer's affinity and fascination for the Orient. While the bottle has a masculine look to it, Opium is actually a floral scent. But this isn't your grandmother's rose floral scent.
Opium is rich and warm, with deep wood notes and spices to complement the florals — think notes like cloves, coriander, carnation, lily of the valley, myrrh, opoponax, castoreum, cedarwood and, of course, some sandalwood for sexy undertones at the drydown. This is a fantastic winter-time scent for any woman looking to make a statement when she enters a room. 
Recommended related fragrances: Moschino Cheap and Chic White Clouds, Elizabeth Arden Green Tea and Mimosa, Blu Mediterraneo Arancia Di Capri Perfume By Acqua Di Parma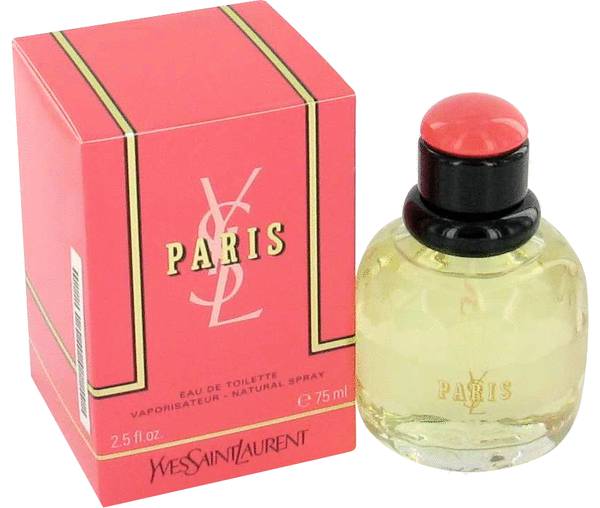 Yves Saint Laurent was a French designer with a particular affinity for Paris. That passion inspired a slew of fragrances throughout the year, though arguably the most notable is simply named "Paris." This YSL perfume for her was launched in 1983 and reflects the romanticism we all associate with the French capital.
The notes here primarily blend floral and powdery ones with hints of fresh spices and sweetness. That makes for one of the best YSL fragrances to wear year-round, particularly by day. While it's not a run-of-the mill scent, it's in no way offensive, so it works well for the office (notes you might sense include rose, geranium, orange blossom, bergamot, ylang-ylang, lily, violet, musk, amber, and cedar).
Recommended related fragrances: Kenzo Jungle Elephant By Kenzo, Angel Eau Sucree By Thierry Mugler, Escada Magnetism By Escada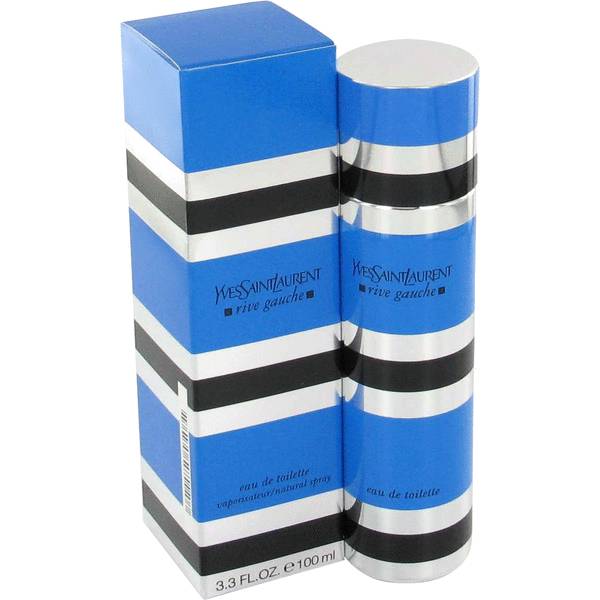 Another Paris-inspired YSL perfume for her, Rive Gauche is a floral aldehyde fragrance for women. "Rive Gauche" is French for "Left Bank," meaning the left side of the river Seine, considered the more bohemian, "cool" side.
In keeping with that aesthetic, this scent is designed to be a weekend go-to with its juice that is full of independence and exuberance. While it has been loved since it was launched in 1970, some tweaks in the 2000s added woody and aromatic accords to the juice.
Recommended related fragrances: Crystal Noir Perfume by Versace, Red Door by Elizabeth Arden, Modern Muse Perfume by Estee Lauder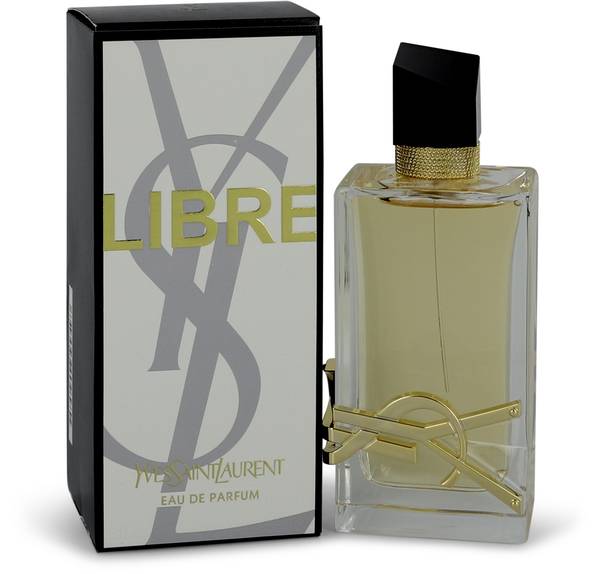 Not only is Libre one of the best Yves Saint Laurent perfumes you can buy, it's one of the most alluring bottles from the designer brand as well. Sensuous and elegant, YSL Libre combines French lavender essence, musk, and Moroccan orange blossom for a unique floral fusion scent that manages to be delicate while packing a punch.
That extra kick is why Libre works as well by day as by night. The performance of this scent is also incredible, lasting a good 10 hours while projecting well. 
Recommended related fragrances: Burberry Body Perfume by Burberry, Rumeur 2 Rose By Lanvin, Very Irresistible Sensual By Givenchy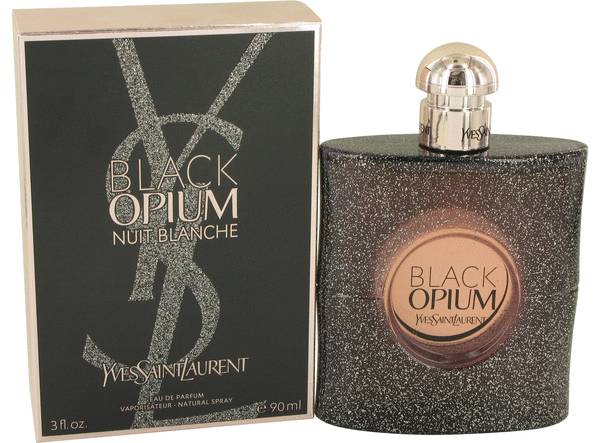 Black Opium Nuit Blanche may be considered a bit controversial by some because it's a "love it or hate it" type of scent. This isn't the kind of perfume you'd want to give someone you don't really know as a gift. Rather, it's the best YSL fragrance for the woman who wants to stand out.
This is a conversation starter with its unique blend of notes like rice, anise, bourbon pepper, coriander, coffee, milk, and caramel. The spices, however, are well balanced with vanilla, peony, and sandalwood. Overall there's a sweetness that lingers from the first spray to the final drydown that makes this a perfect scent for a weekend brunch or other fun daytime affairs. It smells like a lazy morning in the best possible way! 
Recommended related fragrances: Pink Sugar Perfume by Aquolina, Rumeur 2 Rose By Lanvin, Very Irresistible Sensual By Givenchy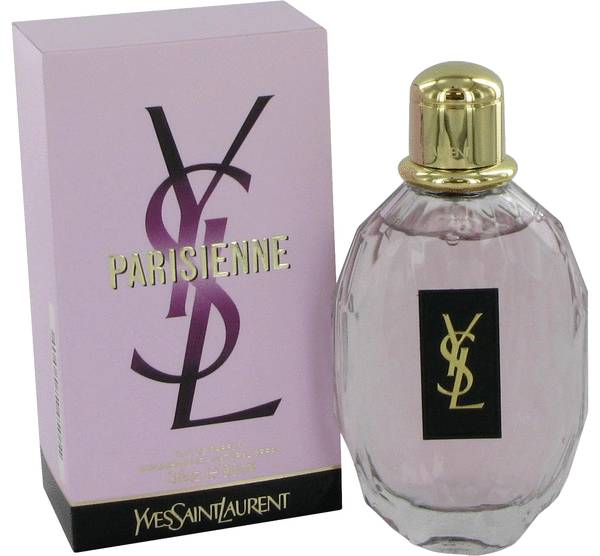 Yet another stellar Paris-inspired scent, Parisienne is a fruity floral with woody undertones. The delicate bottle and soft pink hue of the juice reflect the romanticism of the fragrance well. This fragrance is both feminine and romantic, whisking you away to the passion and style of an unexpected getaway to the Champs Elysees or the Latin Quarter.
This is one of the best Yves Saint Laurent perfumes for the woman who wants to add a little sizzle. Its unforgettable blend of juicy blackberries, fragrant Damask rose, tangy cranberry, and beautiful violets blend together in a scent that guarantees you'll be remembered in the best way. It also makes a great gift because it's easy to wear and versatile, working as well for the office as it does for a boozy dinner with best friends.
Recommended related fragrances: Prada Les Infusions de Mimosa, Madame Rochas By Rochas, Tocade Perfume by Rochas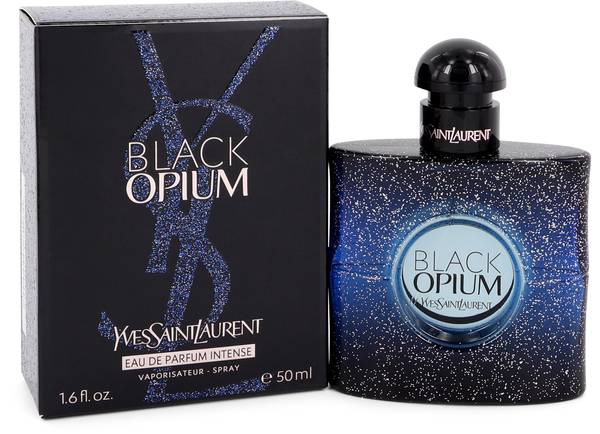 This Yves Saint Laurent fragrance is the stronger, sexier, and bolder version of the brand's classic eau de parfum. If you're looking to leave your mark in a crowded room (whether that's a restaurant or a music festival) Black Opium Intense is a great perfume to reach for.
Just because it's bold, however, doesn't mean it's nauseating or offensive. In fact, Black Opium Intense is nothing if not seductive with alluring notes of coffee, cacao, jamine, vanilla, and patchouli. This is one of the best YSL fragrances to inject a note of haute couture sexyness at its finest. 
Recommended related fragrances: Hypnotic Poison By Christian Dior, Very Good Girl By Carolina Herrera, Euphoria By Calvin Klein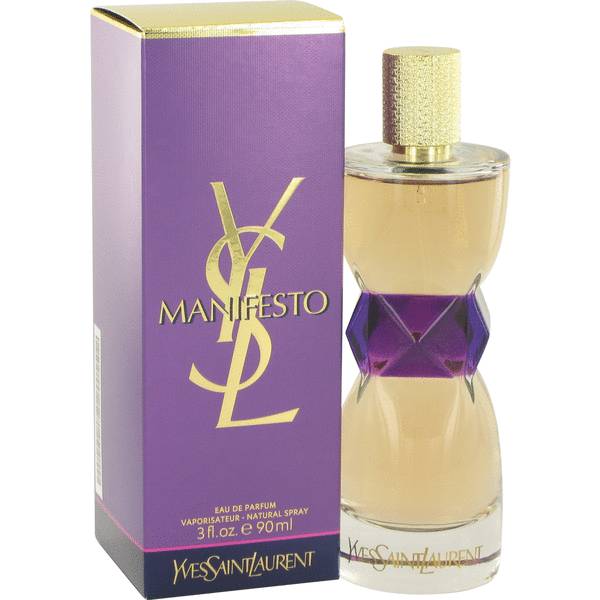 If you're looking for an alternative to run-of-the-mill florals or fruity scents, but want something versatile enough that you can still wear it to a buttoned up event or the office, check out the Yves Saint Laurent fragrance called Manifesto. It's bold without being too "in your face" or demanding.
The scent opens with green notes and bergamot before moving into enticing florals like lily of the valley and jasmine. It then dries down with delicious vanilla, tonka bean, sandalwood, and cedar to add mystery and excitement. Vanilla is the dominant note, but it's not too sweet, which makes Manifesto one of the best YSL perfumes to wear year-round at any time of day. 
Recommended related fragrances: Karl Lagerfeld Sun Moon Stars, Stella By Stella McCartney, Angel Eau Sucree By Thierry Mugler
What Are YSL Perfumes?
YSL perfumes for women burst into the spotlight in 1964 when Yves Saint Laurent launched Y, his first fragrance, in collaboration with perfumer Jean Amic. With this scent, the designer said he wanted to create a "lush, heavy, and languid perfume." The original package was shaped like the silhouette of a woman's head and shoulder with the letter 'Y' fashioned into the neckline of her dress.
In 1971 the designer launched his first fragrance for men, Pour Homme and, shockingly, posed nude for the visuals that accompanied the launch. Now Y and the dozens of other scents that bear the YSL logo are part of Yves Saint Laurent Beauté, which also offers an extensive cosmetic range and is owned by L'Oréal. 
Summary
When it comes to the best YSL perfumes, it's impossible to create a definitive list. Each one of the fragrances that bear the brand's logo are covetable in their own right. That said, there are some that hold more far-reaching appeal than others and those certainly include all the ones we've shared with you here.
---
For more guides to the best perfumes from renowned brands, read on: